MO Vidal Blanc is a Refreshing Start to Summer
June 05, 2018
Printer Friendly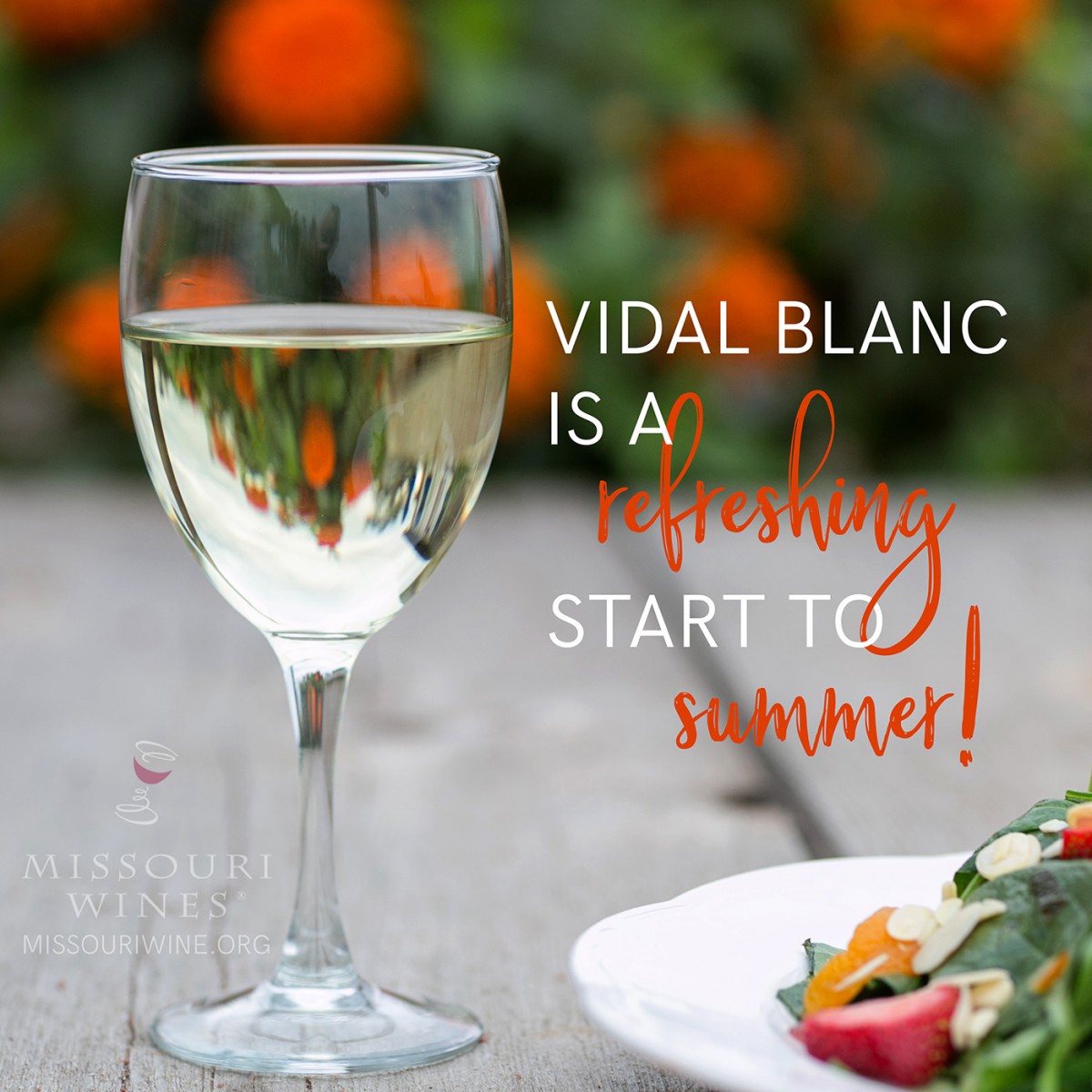 The official start of summer is June 21, but Missouri's summer seems to be here much sooner. Start your summer with a delicious, refreshing Vidal Blanc white wine! Missouri's climate isn't conducive to the European grape varieties you might be used to hearing about such as Sauvignon Blanc and Riesling. It's simply too cold in the winter and too hot and humid in the summer. So, instead we grow hybrid grapes such as Vidal Blanc.
In June, we celebrate this versatile white wine varietal because it's the perfect summer sipper.
Vidal Blanc accounts for around 8 percent of all the grapes grown in the state and local winemakers call it the workhorse grape due to its versatility. It can be made in a dry and crisp, sparkling and bright, semi-sweet and fruity, and even luscious and sweet dessert wine style. Whatever your preference, there's a Vidal Blanc perfect for you to savor this summer.
If you like lighter fare during the summer, consider Vidal Blanc your go-to! This white wine is incredibly versatile when it comes to pairing seasonal favorites: grilled chicken, vegetables, sushi and salads to name a few. Other great matchups for a glass of Vidal Blanc are light cheeses, bright herbs and fresh melon.
Head out to Missouri wine country or a retailer near your this June for a refreshing start to summer with Vidal Blanc!