Missouri Wine Trail Spotlight: Meramec River Wine Trail
November 13, 2018
Printer Friendly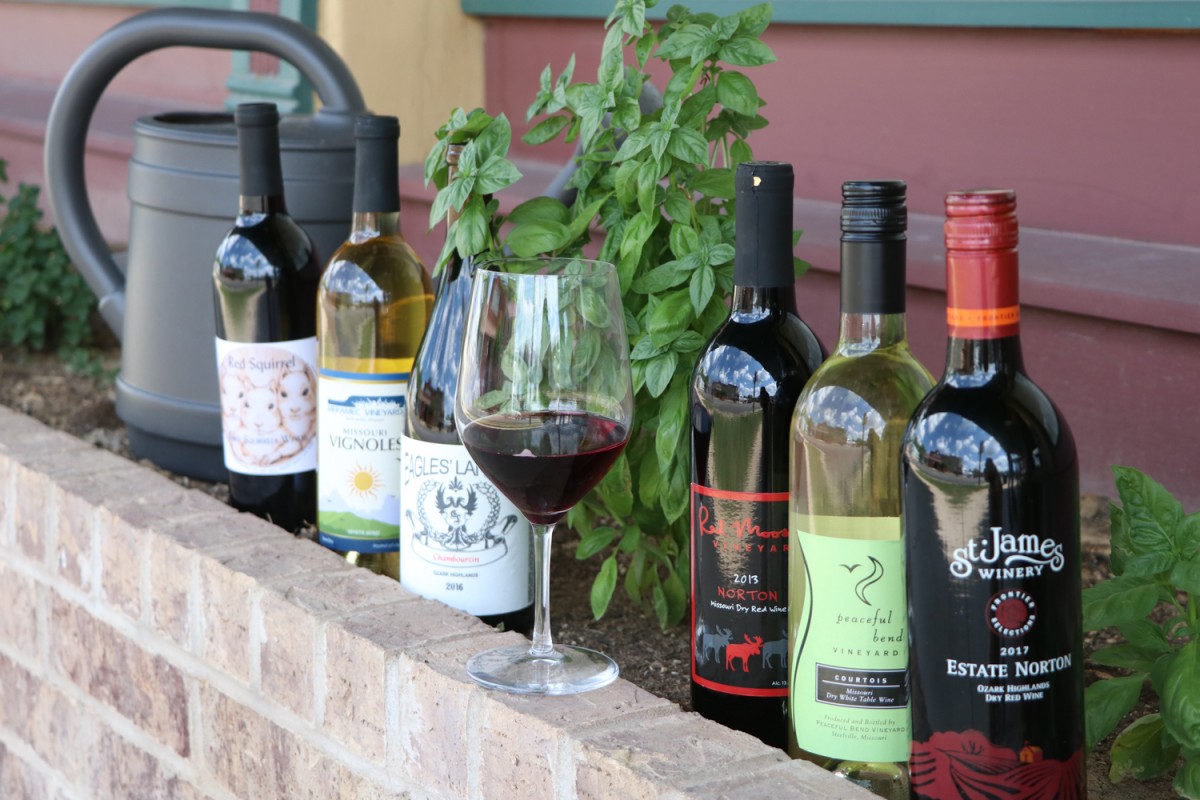 Amid the peaks and the valleys of the Ozark Highlands, winds the Meramec River, one of the longest free-flowing waterways in the United States. You'll also find a beautiful countryside and a selection of Missouri wineries that form the Meramec River Wine Trail, the perfect destination for those who enjoy the outdoors and delicious Missouri wines.
With eight wineries on the Meramec River Wine trail the most difficult decision may be where to start. Consider beginning your adventures on the road nicknamed Main Street America. Historic Route 66 curves its way through Missouri and will lead you to two wineries on the trail: Belmont Vineyards and St. James Winery. Belmont Vineyards offers views of the rolling Ozark hills and a tasting room filled with European antiques and locally crafted art reminiscent of old world Europe. Enjoy their select wines and food in a casual dining atmosphere. You can also get your kicks on Route 66 at St. James Winery. The historic road runs past the winery's vineyards. Relax with your favorite wine and order delicious food to pair with it in The Gardens. Try your hand at bocce ball or test your chess skills on a life-sized board at the winery.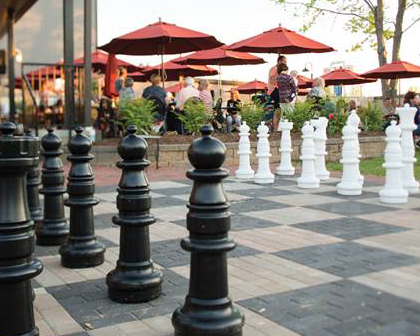 Four additional wineries call the St. James community home and invite you to enjoy their delicious wines and warm hospitality. Enjoy wine, food and delicatessen, including artisan breads, pies and cakes at Eagle's Landing. Sip fine wines on the terrace at Heinrichshaus Vineyards and Winery. Enjoy a variety of Missouri varietals and signature blends at the newly renovated Meramec Vineyards. The winery offers a bistro menu with a savory selection of food items. Three Squirrels Winery is located in a former dairy barn and, in addition to featuring a variety of wines, showcases the talents of local and regional artists in their art gallery.
While you're exploring St. James, don't miss out on the opportunity to take a stroll down memory lane and check out the vast collection of vacuum cleaners at, where else, the world's first Vacuum Cleaner Museum and Factory Outlet.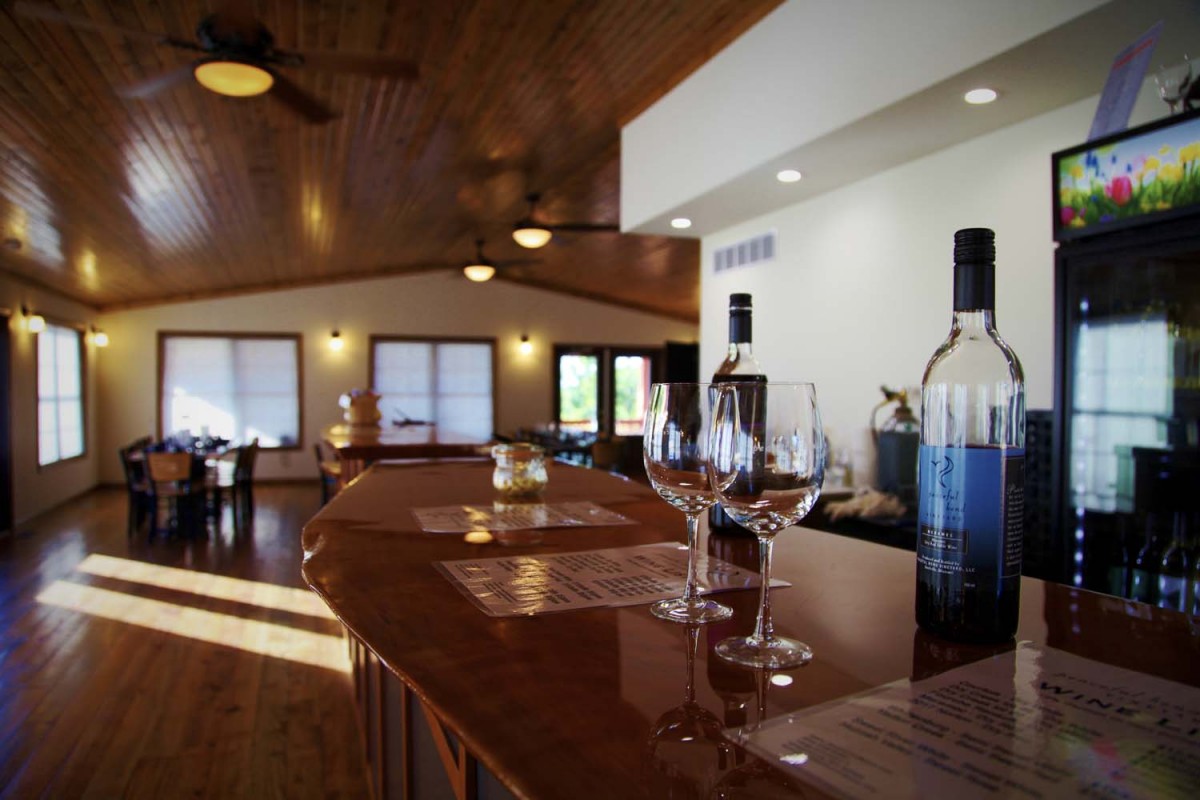 Your trip is not complete without a visit to Peaceful Bend Vineyard in Steelville and Red Moose Vineyard in Salem. Enjoy a selection of blended wines at Peaceful Bend Vineyards, each wine named after the creeks and rivers that surround the winery. You can also enjoy a delightful dish to compliment your wine selection in their new building. Red Moose Vineyard offers a variety of Missouri varietal and blended wines. Sit under the winery's canopy and enjoy a beautiful view of their lake.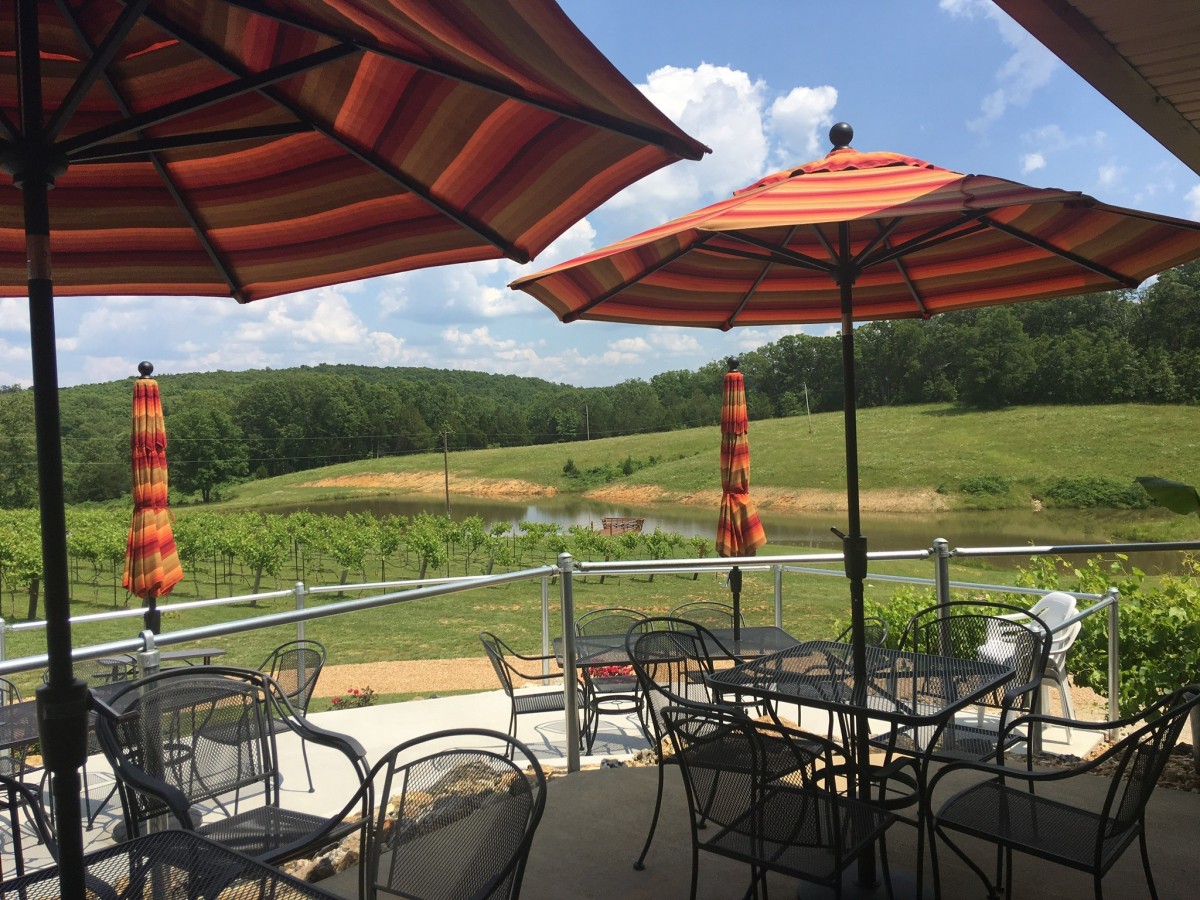 You might consider timing your trip to coincide with a Meramec River Wine Trail event. The trail hosts several events throughout the year, including Bootlegger's, Be Mine with Wine, Rosé All Day, Homegrown Harvest and Spooky Cellars. Each of the trail's signature events includes fantastic food or tasty treats paired perfectly with Missouri wine.
For those who seek adventure, there are plenty of opportunities in the area. Meramec State Park in Sullivan is surrounded by beautiful campgrounds where you can hike, canoe and zip line through the hills. There are more than 40 caves located throughout the park, including Fisher Cave, where you'll find well-preserved bear claw marks, cave wildlife and a variety of calcite deposits. Take a tour of Meramec Caverns and learn about the ancient limestone "Wine Table" and the underground 7 story mansion. If you enjoy fishing, bring your rod and gear to Maramec Spring Park, home to the fifth largest spring in the state. The Missouri Department of Conservation stocks the fishing stream daily. You can camp onsite nine months out of the year. If camping is not your thing, find a quaint bed-and-breakfast located in the surrounding communities. 
This is only a glimpse of what you will find when you visit the wineries and explore the countryside along the Meramec River Wine Trail. We invite you to do your research and plan ahead of time so you get the most out of your trip. Enjoy the scenery and create your own adventure in Missouri wine country!