Missouri Wine Competition in the Making
July 11, 2017
Printer Friendly
The 2017 Missouri Wine Competition will take place later this month. The Missouri Wine Competition has been around for more than 30 years, and we're very excited for this year's event. Have you ever wondered what goes into putting on our wine competition? Take a behind the scenes look with us.
The Wines:
The number of wines entered in the competition varies from year to year, but this year there are 306 entries vying for awards. Wineries submit their wines in different categories based on varietal, style and sweetness level. Once the wines are entered, they're assigned a number so the process can be blind and unbiased.
The Set-up:
The competition is not quite as glamorous as you might expect, but it certainly is impressive. Rows upon rows of wines, all labeled with their flight numbers, waiting to be poured into glasses with corresponding numbers, loaded on carts, served to the judges, tasted, spit out, and cleared. A lot of time is spent washing, polishing and labeling glassware. The wines are poured as precisely as possible, handled carefully and the entire process is treated with a great deal of respect.
The Volunteers:
The Missouri wine competition wouldn't be possible without our volunteers. Folks from all walks of life, sharing the common trait of loving Missouri wine, make it all run smoothly. They devote three days of their time to the competition and we are extremely grateful for all their hard work. Most of the volunteers this year are returning for their second, third and even eighth years.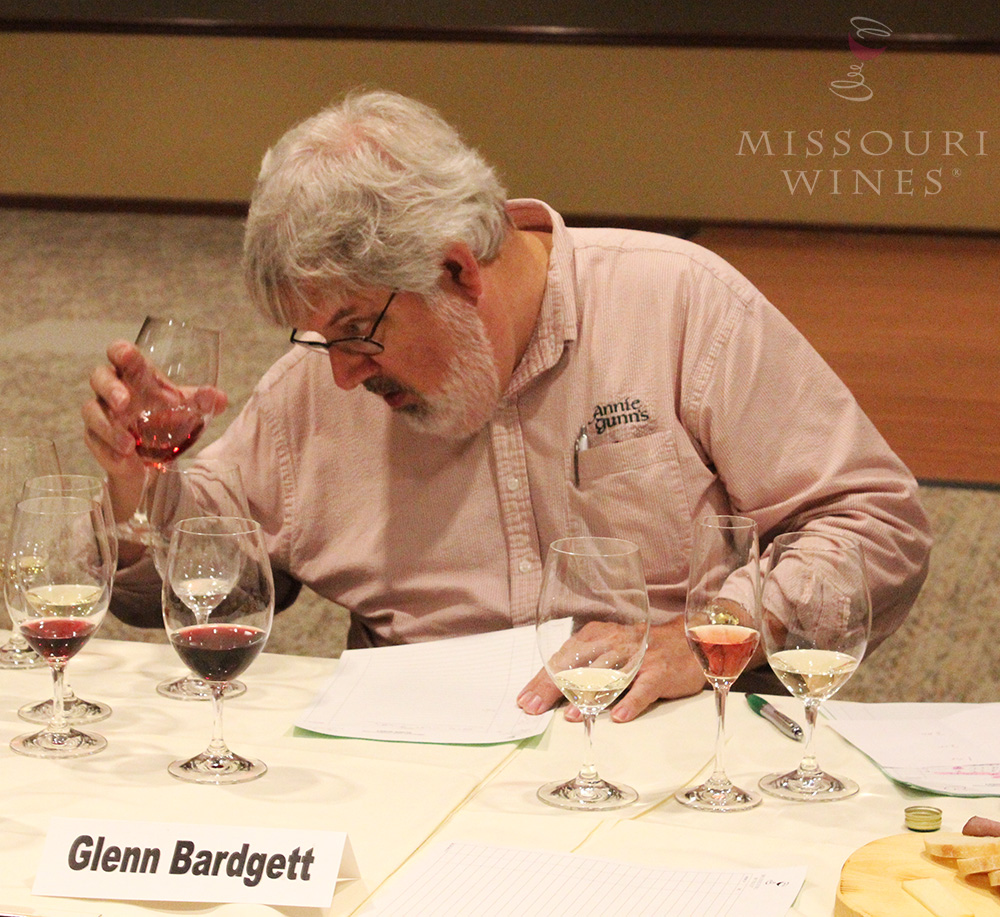 The Judges:
We are grateful to have some truly wonderful and well qualified judges who participate in our competition year after year. This year we are honored to have:
Doug Frost: One of only four people in the world to hold both Master Sommelier and Master of Wine titles
Bob Foster: Wine Writer from San Diego, CA.
Glenn Bardgett: Sommelier and Wine Director at Annie Gunn's Restaurant
Andrey Ivanov: Advanced Sommelier and Beverage Director at Reed's American Table
Michele Meyer: Winemaker at Holy-Field Vineyard and Winery
Catherine Neville: Publisher of Feast Magazine
Patricia Wamhoff: Advanced Sommelier and Certified Wine Educator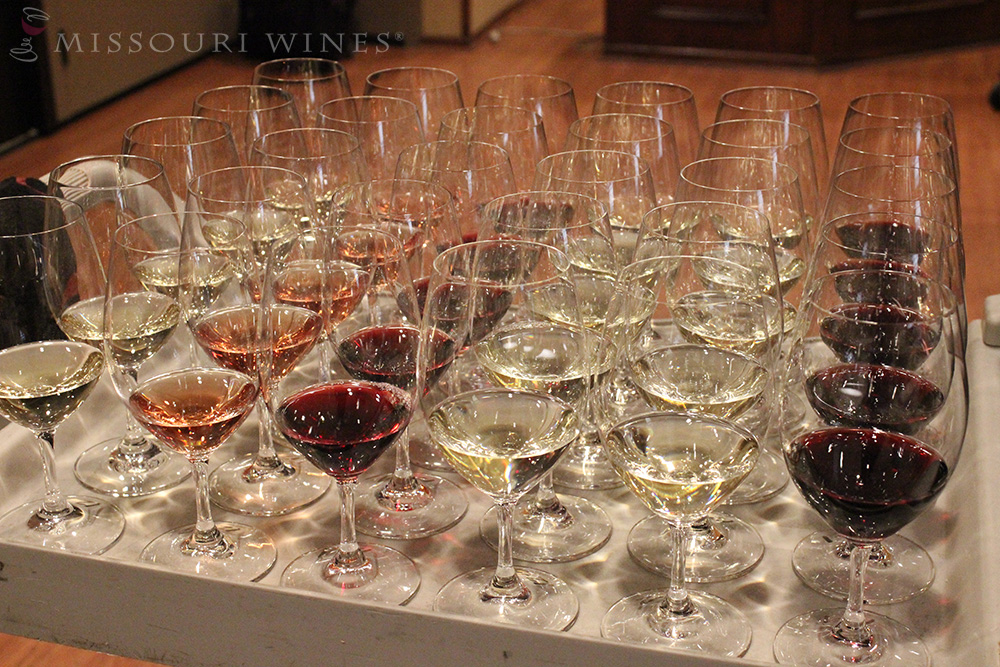 The Awards:
These esteemed judges will do a blind tasting and vote on whether they think each wine is worthy of a bronze, silver or gold medal. They're looking at each wine for how well it represents its class. Is it a good representation of a semi-dry white wine, a Chambourcin, or a port-style dessert wine, etc. The wines awarded gold medals will move on for a chance to take home coveted Best of Class distinctions. Those that make the cut as Best of Class are then considered for the top honor of Governor's Cup.