Missouri Rosés
March 24, 2020
Printer Friendly
How is rosé wine made? You may have heard that all rosés are made by mixing white and red wine together, that however is a myth. The majority of rosé wines are made with the skin contact method where red grapes are crushed and the skins are allowed to remain in contact with the juice for a short period, often called maceration. This time period can range from a few hours to a few days. The must (skins and seeds) is then pressed and discarded.
The longer the juice macerates with the skins, the darker the color. The type of grape also affects the color of the resulting rosé wine. Whatever the shade, they are a pleasing pink color which has garnered them a fair amount of popularity all over the world (and definitely here in Missouri).
The unique flavors, aromas and characteristics of rosé wines vary based on the grapes used, but overall, they are light and fruity. Their light, fruity nature makes them a great pairing for many different foods.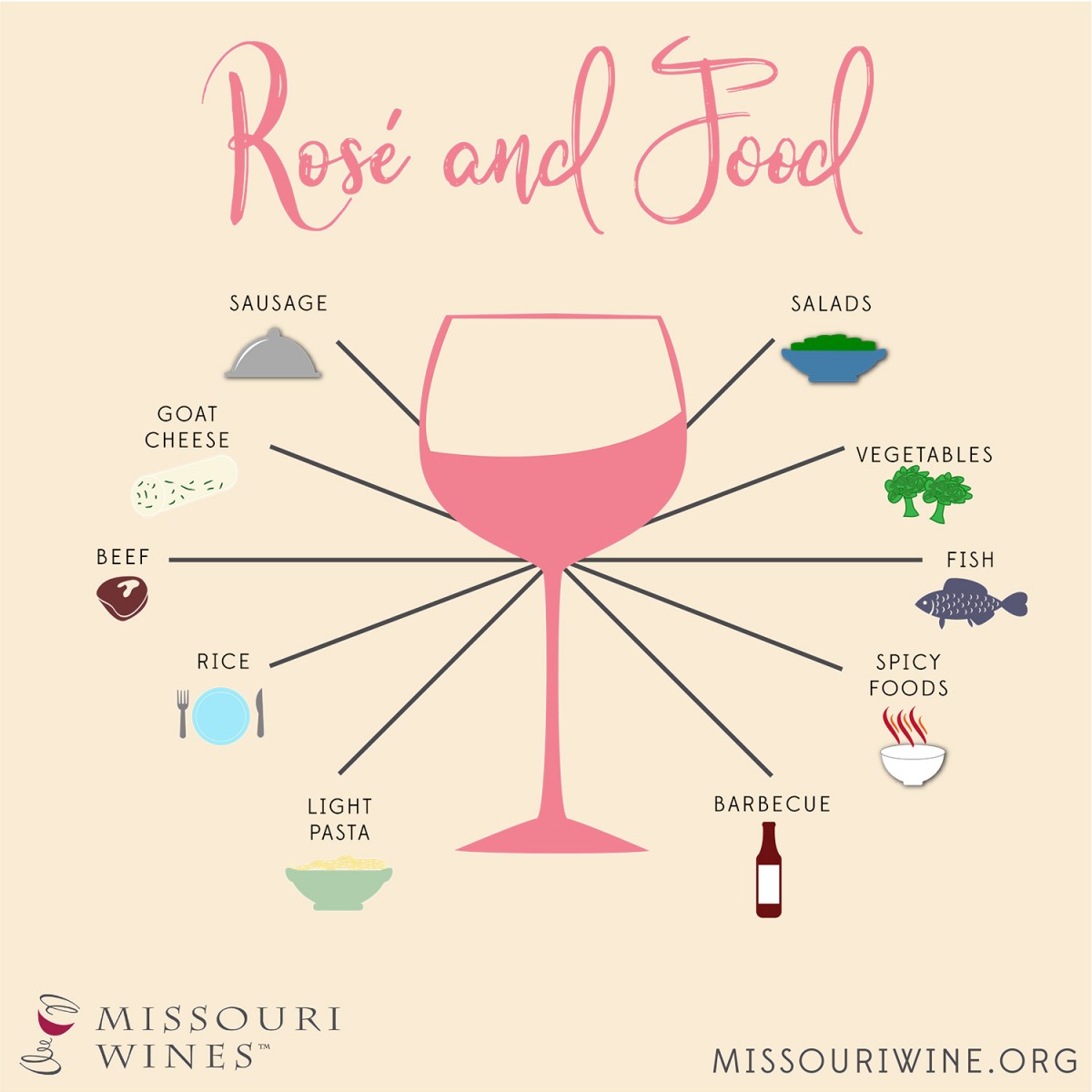 The versatility of rosé wines is another reason they are a crowd favorite, especially since sparkling rosé made its debut. Many Missouri wineries offer bubbly rosés.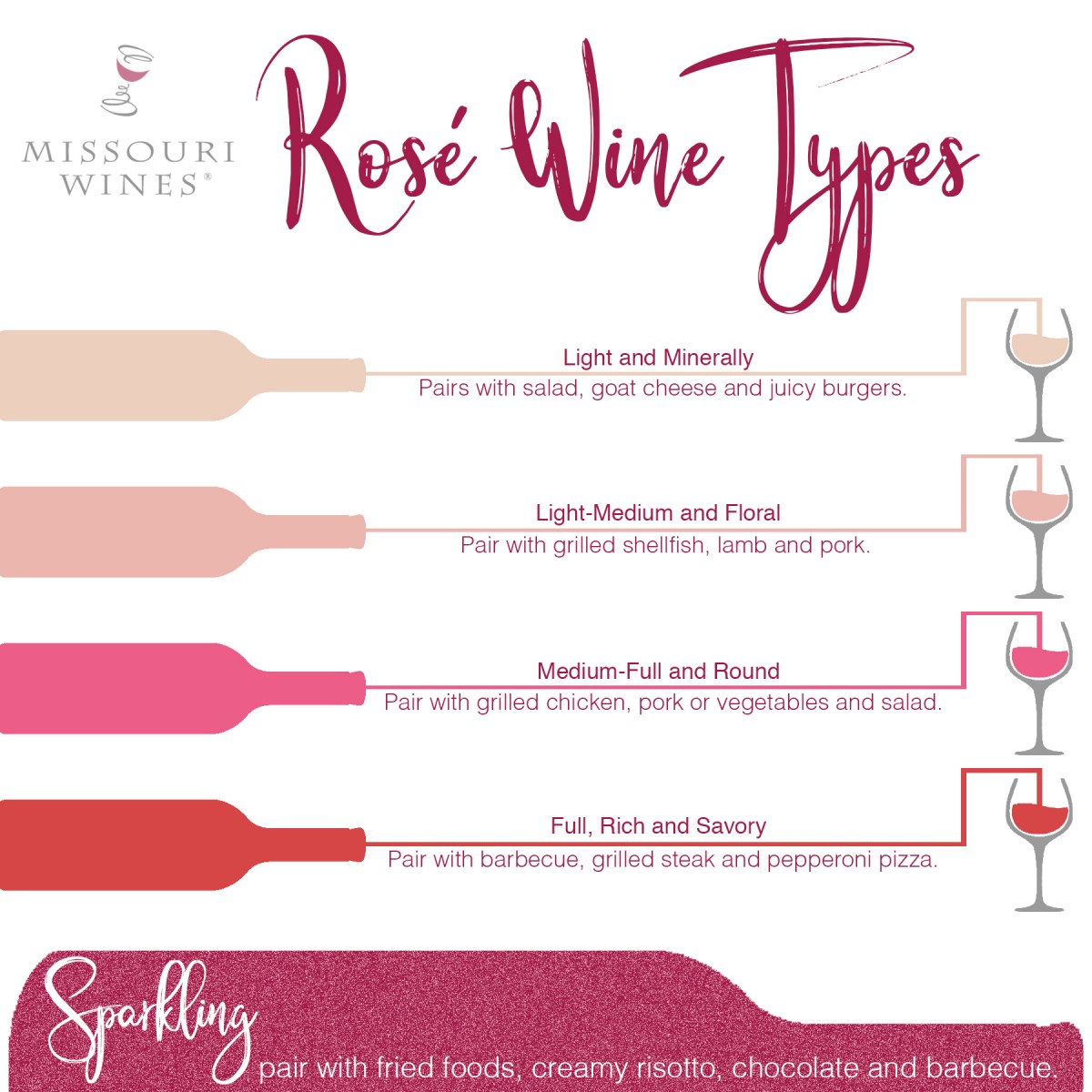 Whether you're grabbing a Missouri rosé to enjoy on its own or mixing it into a delicious cocktail, we're sure you will find one to add to your favorites list.