Missouri Red Wine Steak Sauce Recipe
January 23, 2018
Printer Friendly
What grows together goes together and Missouri beef and Norton wine are a prime example. Big, bold and complex, Missouri Norton wine is an amazing complement to a delicious steak. This sauce is a great way to take your steak dinner to the next level. Try it today!
Time: 25-30 minutes |   Yield: 4 servings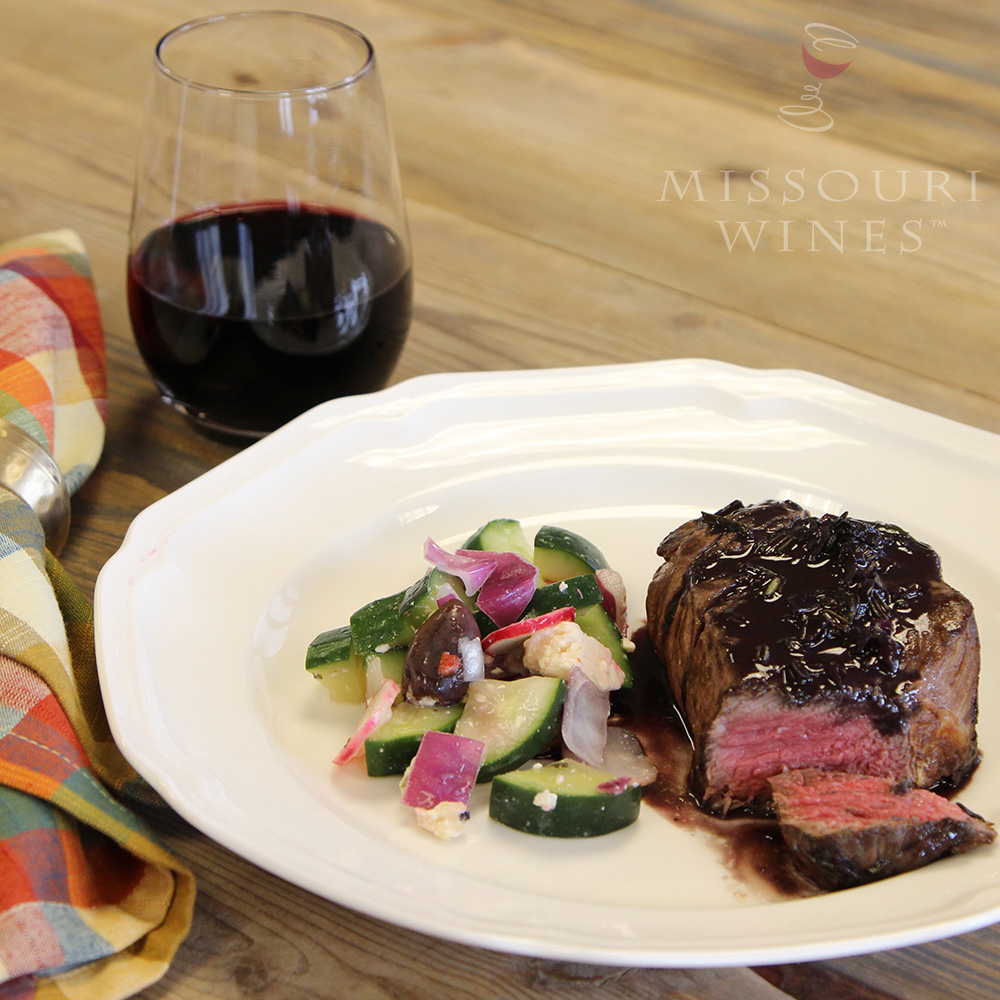 Ingredients:
1 tbsp- Canola oil
4 (6-8 oz) Steaks, sirloin  
3 tbsp- Shallots, minced
2 tsp- Fresh rosemary, chopped
1/2 cup- Missouri Norton (full-bodied red wine)
1/2 cup- Beef stock, unsalted
1 1/2 tsp- Butter, unsalted
1/2 tsp- Dijon mustard
1 tbsp- Flat-leaf parsley, chopped
Salt and pepper, to taste
Directions:
Heat a large skillet over high heat. Add oil; swirl to coat.
Sprinkle steaks evenly with salt and pepper.
Add steaks to pan; cook 4 minutes on each side or until desired degree of doneness. Remove steaks from pan. Let stand 5 minutes.
Reduce heat to medium-high. Add shallots and rosemary to pan; sauté 1 minute or until lightly browned.
Add wine and cook for 2-3 minutes.
Add beef stock; cook 4-6 minutes or until liquid is reduced by half and mixture is slightly thickened.
Remove pan from heat. Add butter and mustard. Season with salt and pepper to taste; stir with a whisk.
Top steaks with sauce and sprinkle with chopped parsley.
Serve alongside a glass of Missouri Norton and enjoy!