Missouri Grape and Wine Educational Opportunities
October 29, 2019
Printer Friendly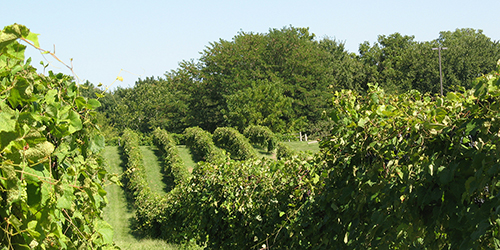 Have you ever walked into a winery and wondered if you could start your own? Or glanced at an open field and envisioned rows of grapes stretching into the horizon? If you are curious about the winemaking business or are already in the industry and need a little guidance, there are a couple of professional organizations in Missouri that may be able to help.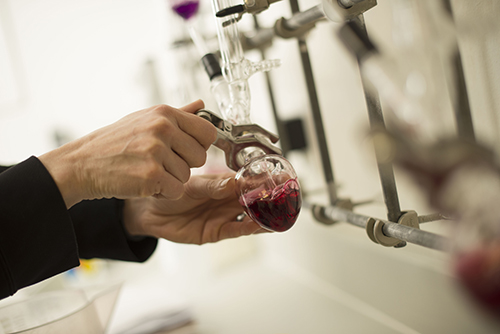 Grape and Wine Institute
William Wiebold - Interim Director
wieboldw@missouri.edu
Fast Facts
Partnerships: University of Missouri, University of Missouri Extension and the Missouri Wine and Grape Board 
Collaborators: Saint Louis University, Missouri State University, Lincoln University
Funding: Missouri Wine and Grape Board
Mission: Support the growth and prosperity of the grape and wine industry through education, research and outreach
The Grape and Wine Institute (GWI) conducts research on best winemaking and grape growing practices and how they impact the growth of the grape and wine industries in Missouri and the Midwest. GWI provides opportunities in viticulture and enology for undergraduate and graduate students. The organization also offers several services including nematode testing, soil testing, weed identification and a plant diagnostic clinic. GWI hosts an annual Show Me Grape and Wine Conference and Symposium which brings together Missouri grape growers and viticulturists to learn about new research in the industry. Viticulture and enology classes led by industry experts during the conference, covers several key topics, including the cost breakdown of starting a vineyard as well as vineyard site and grape selection. If you're thinking about starting a vineyard but not sure where to start, review this brochure with important facts and tips, then contact the GWI at 573-882-0476.
Viticulture and Enology Science and Technology Alliance
Michelle Norgren
National Center Director, Principal Investigator
michellenorgren@missouristate.edu
Fast Facts
Partnerships: Missouri State University system and colleges, universities, vineyards and wineries across America
Funding: National Science Foundation
Mission: Establish programs of study in viticulture, enology and wine business entrepreneurship
The Viticulture Enology Science and Technology Alliance (VESTA) is a national grape and wine education program that provides education to students in the United States and around the world. The program combines the flexibility of industry-validated online instruction, instructor guided education from industry professionals and crucial hands-on mentored experiences at a vineyard or winery. VESTA offers more than 30 online college credit courses for those who are interested in viticulture. Students can work towards a technical certificate or an associate of applied science degree. The alliance also provides face-to-face workshops for VESTA students and interested individuals. VESTA requires students to complete a field practicum that gives them the opportunity to put into practice the concepts they learn in class. The alliance is working with the Department of Labor to establish a Registered Apprenticeship Program for the grape and wine industry. If you're interested in pursuing certified training in viticulture and enology, click here to sign up for classes through VESTA.
The wine industry is an exciting and sometimes challenging adventure. Just remember, there is help available if you need it. Check into these resources and pursue your dreams.