December 27, 2022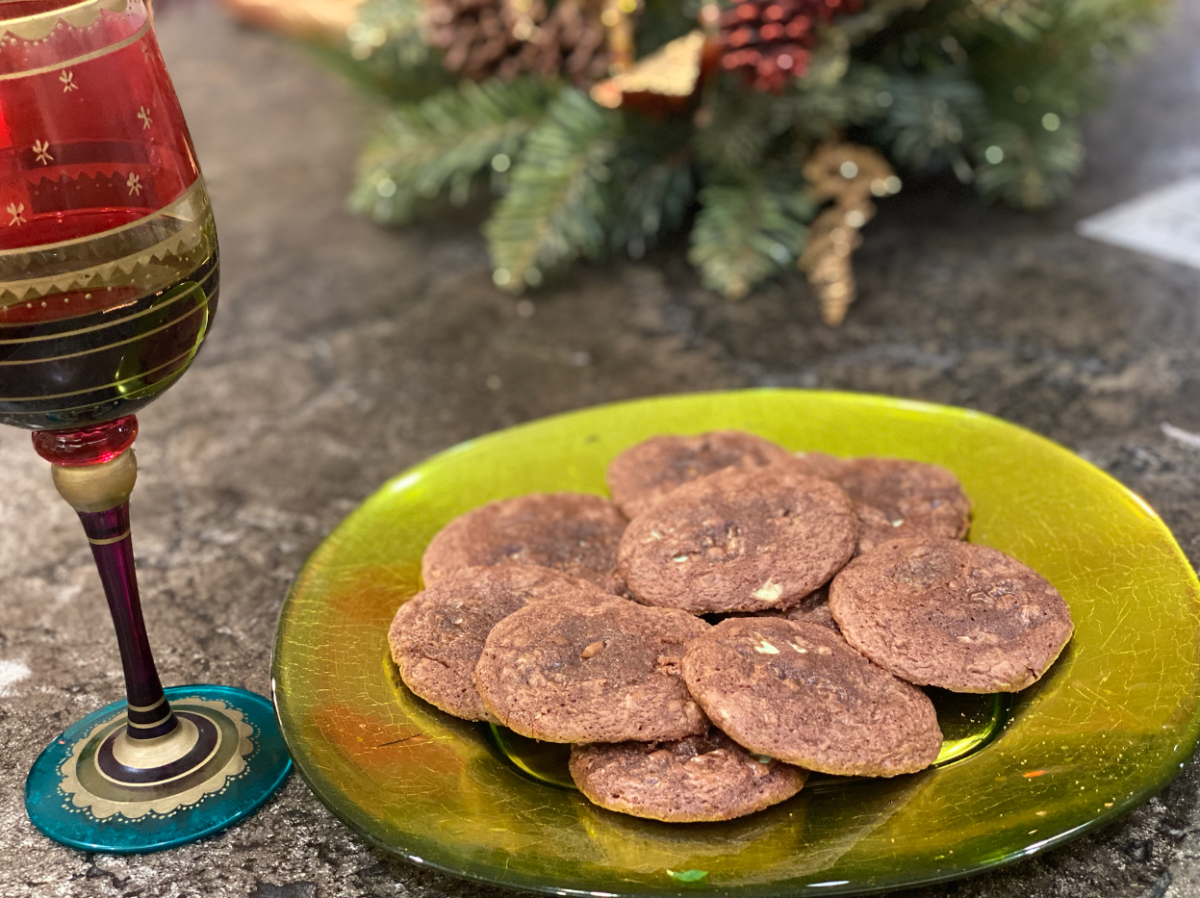 Baking with wine is easy! Just exchange the parts of water required in the recipe with wine. This pro-tip is sure to elevate both your recipes and your Missouri wine experience!
Prep time: 5 minutes (25 with time to chill dough)
Serves: 10-12
Ingredients
1 box brownie mix
2 eggs
1/2c canola oil
1 bottle fruit or sweet red wine (we used Windy Wine Company's Good News Red)
1/2 bag of mint chocolate baking chunks
Instructions
Preheat oven to 350°F.
Combine brownie mix, eggs, canola oil, and 2 tbsp of wine together by hand or mixer until smooth in a medium sized bowl.
Add mint chocolate baking chips into bowl and stir into mixture.
Chill dough in the refrigerator to allow it to set for 30 minutes.
Use a cookie scoop and place each cookie 1-2 inches apart on a nonstick baking sheet.
Bake cookies for 4-6 minutes. Repeat steps with remaining dough.
Let cookies cool & serve with a glass of Windy Wine Company's Good News Red.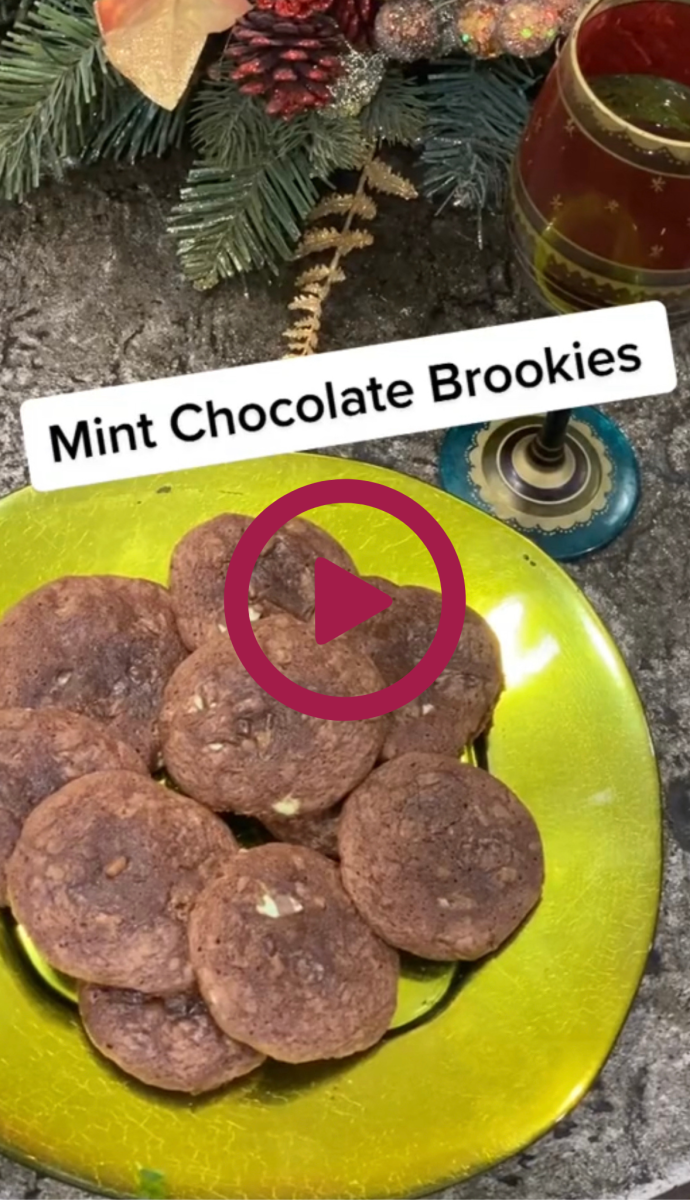 These brookies are sure to satisfy your friends and family this holiday season! They'll be surprised how good they taste and how easy they were to make. Share your wine baking recipes for this holiday season with us by tagging #missouriwine and @missouriwine on social media.