September 13, 2016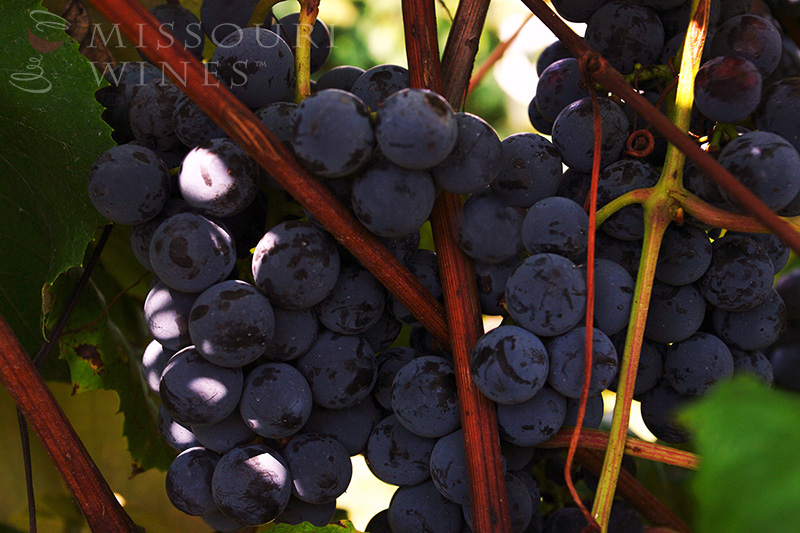 The Missouri wine industry has an annual economic impact of $1.76 billion. We'd like to introduce you to all the different wines the Show Me State has to offer. As you're sure to have noticed, the weather patterns in Missouri can range from hot and humid, to downright frigid, and everything in between. As a result, local vintners grow mostly Native American and hybrid grapes that can handle our demanding weather. Learn more about these hardy grapes and the delicious wines they become.
Norton is a Native American red grape that produces big, bold dry red wines. Norton (AKA Cynthiana) was named the Official State Grape of Missouri in 2003 and is the most commonly grown grape in the state.
Chambourcin (pronounced sham-bor-san) is a French-American hybrid grape often made into earthy, dry red wines and refreshing rosés. Chambourcin is very food friendly and it's a great "gateway red" for those just starting out.
Catawba is a Native American grape that makes delightful rosé style wines. Catawba wines range in hue from pink to orange and are perfect for sipping on a warm summer day.
Concord is also a Native American grape and wines made from it are usually luscious, sweet red wines. Concord is the quintessential 'grape' flavor and a fan favorite at many Missouri wineries. 
Vignoles (pronounced veen-yole) is the most popular white grape in the state and is used to make everything from Late Harvest dessert wines, to refreshing, fruity dry whites. Most frequently, you'll find semi-sweet to semi-dry Vignoles wines with wonderfully fruity aromas and flavors. No wonder it's so popular!
Vidal Blanc is an incredibly versatile grape and you'll find wines made from it in the dessert, sparkling, semi-dry, and crisp, refreshing dry wine categories. It's delicious and award-winning in many of its styles.
Chardonel is a hybrid grape and wines made from it are often aged on oak, producing wines similar in style and flavor to one of its parent grapes, Chardonnay. You can also find unoaked Chardonel wines at some Missouri wineries, letting more of the apple and citrus notes of the grape shine through.