Mark Your Calendar for These Fall Events
October 02, 2018
Printer Friendly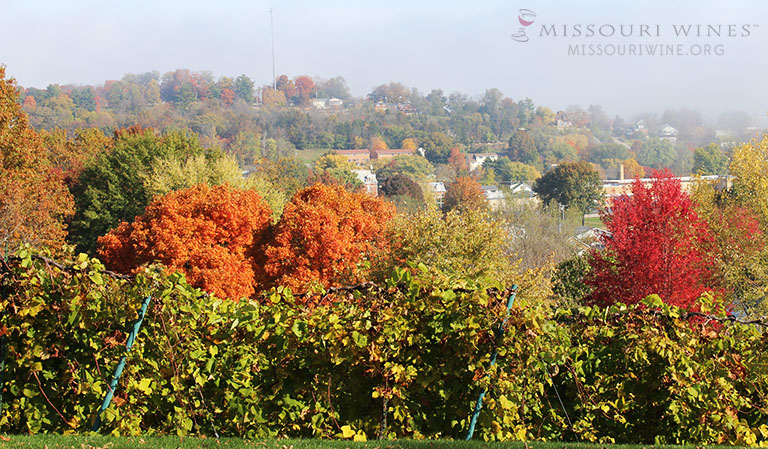 Explore Missouri Wine Country this fall. Cooler temperatures have arrived and summer's gorgeous greens will soon change to autumn's vivid hues of red, orange and golden yellow. To coincide with the cooler temperatures and the excitement of harvest time, many wineries are hosting fun festivals and special events. It's the perfect time to step outside and enjoy the beautiful views at Missouri wineries. 
7 C's Winery
Celebrate Octoberfest at 7 C's Winery on October 7 from 2 to 6 pm. Enjoy fun and games while listening to live music performed by N2 Deep Classic Rock. 
Arcadian Moon Winery & Brewery
Arcadian Moon will feature concerts and other special events throughout the fall season. See details on the winery's website and Facebook page.
Blumenhof Winery
Blumenhof Winery will feature free, live music every weekend throughout the fall season. You can also enjoy yoga sessions at the winery. Visit the winery's website for additional details.
Grindstone Valley Winery
Grindstone Valley Winery will celebrate its Grand Opening on Saturday, October 6 from 12 to 8 pm. This family-friendly event will feature live music, delicious BBQ and a car show.
Hemman Winery
Hemann Winery hosts its 11th annual Grape Stomping Contest on October 6 and 7. Help stomp grapes and become a member of the Purple Foot Club. Each participant receives a t-shirt and an item checked off their bucket list. The winning team gets bragging rights until next year. More details are available on the winery's website.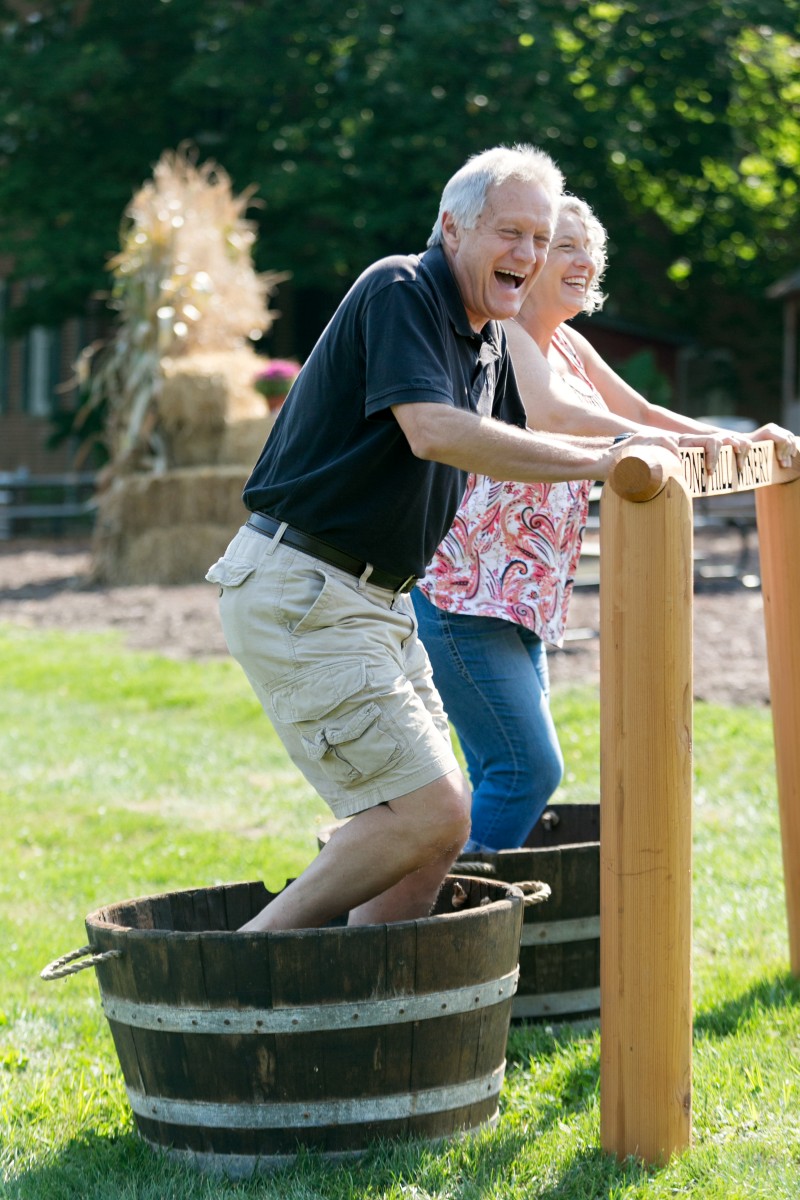 Hermann Oktoberfest
Hermann Oktoberfest is a month-long celebration of the town's German heritage. Enjoy history, wine, food and live music at historic venues and wineries every weekend in October. Go online for more details. 
Hermann Wine Trail
Get your tickets to Holiday Fare, a Hermann Wine Trail event on November 17 and 18. Enjoy holiday fare paired perfectly with delicious Missouri wine. 
Jowler Creek Vineyard & Winery 
Enjoy a variety of events including winetasting hayrides and a traditional Fall Festival at Jowler Creek Vineyard & Winery. The winery will also feature its caramel apple sangria, Halloween candy and wine pairing and live music throughout the fall season. Learn more about the winery' upcoming events by visiting their website.
LaChance Vineyards 
Join LaChance Vineyards for their first annual Sock Hop Party featuring Butch Wax and the Hollywood's on Saturday, October 6. The event is from 6 to 11 pm and features dance and hula hoop contests and many more surprises. You can also make plans to attend the winery's 3rd Annual Hallowine Party on Saturday, October 20 from 6 to 10 pm. Enter the best dressed contest and enjoy music by Sweetwater Holler. Get more event details online.
Les Bourgeois Vineyards
Celebrate the harvest season at Les Bourgeois Vineyards' 26th annual Crush Festival on October 6 and 7. Enjoy live music, face painting, kids games, pumpkin painting and grape stomping fun for the entire family. Visit the winery's website for additional details.  
Meramec River Wine Trail "Spooky Cellars Wine Trail" 
Have a frighteningly delicious Halloween with the wineries of the Meramec River Wine Trail on October 27 and 28 from 12 to 5 pm. Enjoy traditional Halloween treats paired with a specially selected wine at each winery. More details are available online.
Mount Pleasant Estates
Enjoy live music every weekend by a variety of St. Louis' best artists at Mount Pleasant Estates. Check the winery's event calendar for a full list of performers.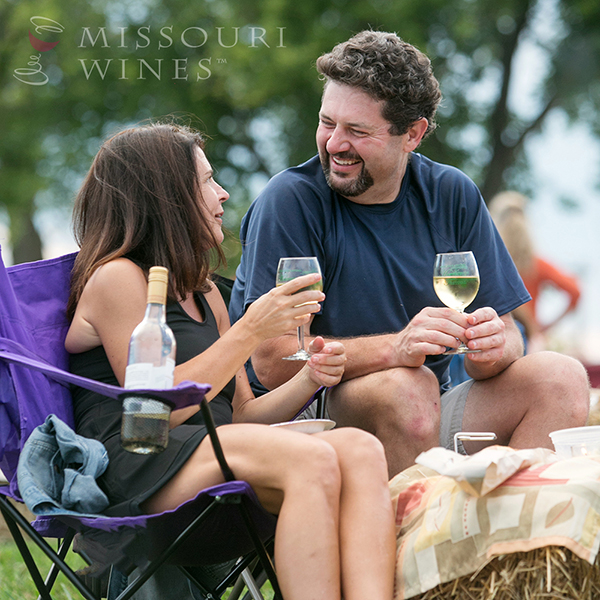 Noboleis Vineyards 
Noboleis Vineyards brings in live musical guests every weekend. Visit the winery's website for information on other events including Barefoot Yoga in the Vineyards.
River Ridge Winery
Enjoy live entertainment at River Ridge Winery on Saturdays and Sundays from 2 to 5 pm. Visit the winery's Facebook page for a full list of music performances and other special events.
Route Du Vin Wine Trail
Join the wineries on the Route Du Vin Wine Trail for "Wine Diva Weekend" on Saturday, November 10. Enjoy fine wine perfectly paired with a delicious "Diva Treat" at each of the wineries in the scenic region. 
Serenity Valley Winery
Serenity Valley Winery supports several community events including Cancer Sucks, a fundraiser for Boot Scootin' Boobies and Komen Race for the Cure on October 27. The event will feature a DJ and live music with ST8Up, as well as a costume contest along with a food truck and vendors. Visit the winery's website for more information. 
St. James Winery
Join St. James Winery and Public House Brewing Company at their 2018 Harvest Festival on Saturday, October 13. Spend your day in The Gardens at St. James and enjoy live music, local vendors, good food, great beverages, games, activities and much more! This is a free family-friendly event. Go online for more event details.
Stonehaus Farms Winery
Celebrate Oktoberfest between 12 and 8 pm on Saturday, October 13. Enjoy live music and, of course, wine. There will be fun for the entire family.
West Winery
West Winery features several events from October through December, including live music performances and yoga and wine sessions. Find more details on the winery's website.
These are just some of the upcoming events taking place this fall. Visit our website, missouriwine.org, for a complete list of Missouri wineries and their websites, so you can be in the know when it comes to exciting events in Missouri Wine Country!