March 11, 2021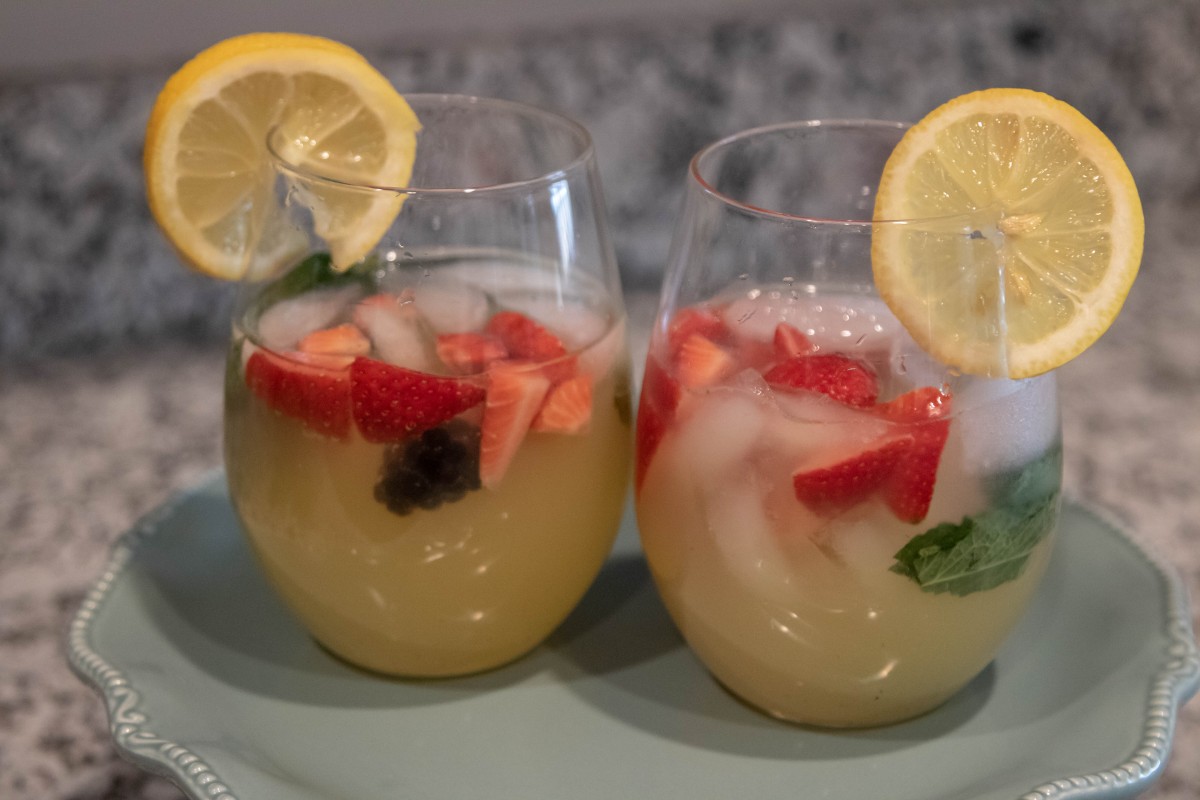 Make your day even brighter with the cheery and delightfully sweet Springtime Sunrise Sipper. Clean and crisp Seyval Blanc mixes with lemonade, cool mint and fresh berries to remind you of springtime with every sip. With just 6 ingredients and only a few minutes of preparation time, the Springtime Sunrise Sipper can turn your day around! Check out this quick video to see how to recreate this easy, refreshing treat. 
https://www.youtube.com/watch?v=geg666WxYmI
Springtime Sunrise Sipper Recipe
Ingredients:
½ cup powdered lemonade mix
1 bottle of Seyval Blanc white wine
1 small lemon, sliced
18 fresh strawberries, quartered
1 clamshell of fresh blackberries
Ice (if desired)
Mint Leaves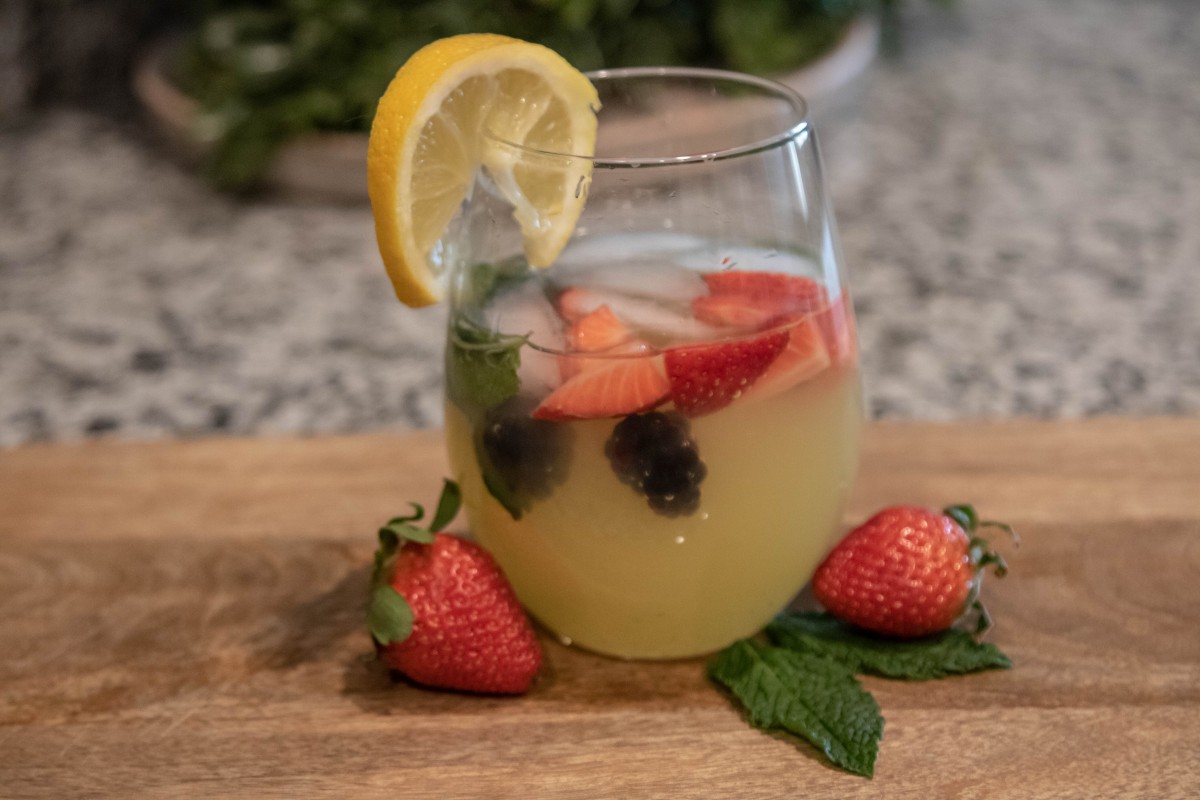 Directions:
Pour lemonade mix into a medium-sized pitcher or jar. Add Seyval Blanc and stir until lemonade mix is dissolved. Add strawberries and blackberries to mixture, followed by lemon slices (make sure to save 1-2 lemon slices for a garnish!) Gently stir until all fruit and liquids are evenly mixed. Place in refrigerator until slightly chilled. Twirl the mint leaves between the thumb and index finger or muddle in glass to extract oil from the leaves. If desired, add a handful of ice cubes to serving glass. Pour mixture into glass and garnish with a lemon slice. Enjoy!