Ladoga Ridge Winery: Rich in History, Rich in Community Pride
December 16, 2020
Printer Friendly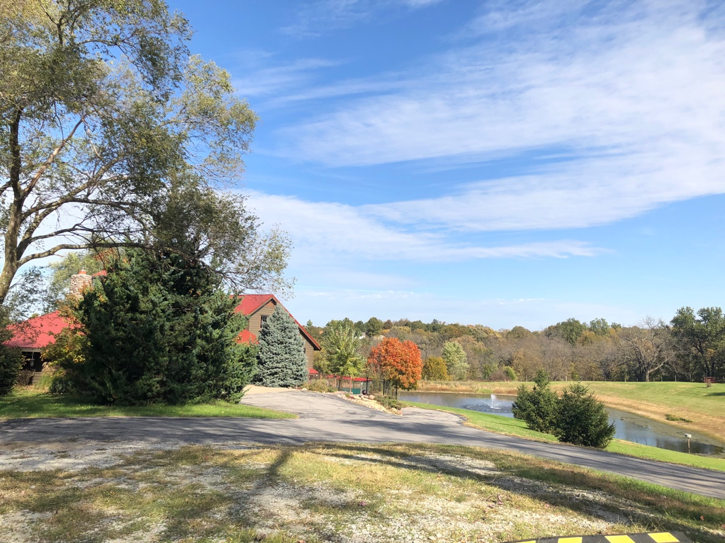 Smithville, a community rich with history and beaming with community pride, is where you will find Ladoga Ridge Winery. Ladoga Ridge is a family-owned, boutique winery surrounded by beautiful vineyards, trees as far as the eye can see, pastures and so much more. It has a sense of serenity that only nature can yield. The residents of Smithville are proud of its heritage, residents and merchants are inspired by its past, and it's a place where all are committed to the future.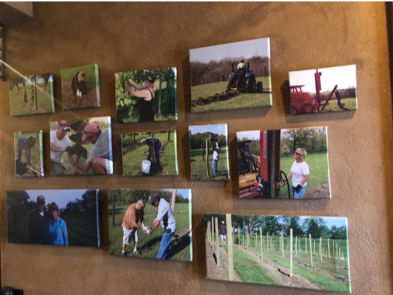 Longtime Smithville residents Galen and Leinda Haddock invested thought, time and hard physical labor to grow this business and they did so from the ground up. The couple planted the grapevines themselves. With the help of their friends, and most importantly their children, the Haddocks brought their dream to life. Their mission is clear - "Offer each of our guests an inviting and fun atmosphere where they can relax and reflect while enjoying high quality, affordable, hand crafted wines, surrounded by the natural beauty of our vineyards and unsurpassed service of our staff!"
The Haddocks knew the importance of involvement and today Ladoga Ridge is a member of the Smithville Area Chamber of Commerce, Northwest Missouri Wine Trail, Missouri Grape Growers Association, Missouri Vintners Association and more! Leinda became a member of the Rotary Club, Chamber of Commerce, started a city beautification day, and even received a "Key to the City."
Sadly, Leinda passed away in May of this year. Leinda was a very big part of the winery's operations, an active member in the Northwest Missouri Wine Trail and in the community. Friends and family remember her kindness, impeccable work ethic, beautiful smile and so much more. Galen, her husband of 37 years, is continuing the push through.
Not only is Galen the winery owner, he is also the winemaker. He is currently bottling delicious blackberry wine and noted the success of Galen's Red – now with the title of most popular wine! In addition to Galen's Red, Ladoga Ridge offers four white wines ranging from sweet to dry, a semi-sweet rosé, four addition reds ranging from sweet to dry, fruit wines including Peach, Strawberry Rhubarb and Blackberry, and finally a sweet Chambourcin Port.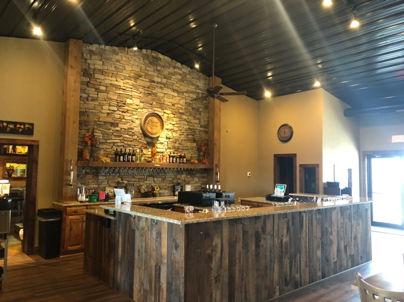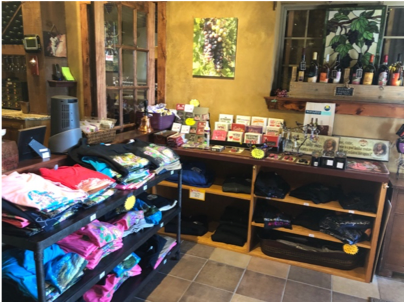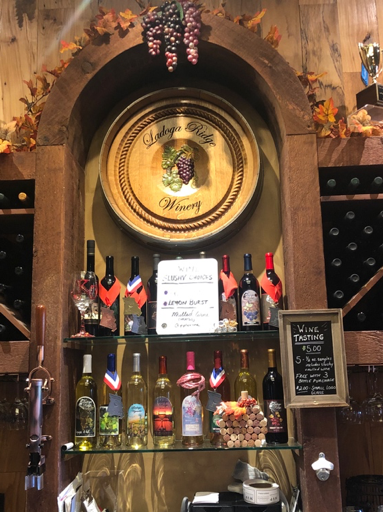 Free tastings, delicious food, unique gift shop items, indoor and outdoor seating, music and tours are just a few things you can expect to experience when visiting this winery. It will be a place you want to bring your friends and family to, and for special occasions you can rent out tent space or the breathtaking Hearth Room.
A beautiful place, relaxing, truly great tasting wine, amazing hospitality are just some of the things Ladoga Ridge customers have to say about their visits. You too can escape the stresses of the week with an evening of wine tasting. Bring your friends, family or come alone. The Ladoga Ridge staff is always glad to see you and pour you a glass of award-winning wine.