LaChance Vineyards: A tradition of happiness
August 13, 2020
Printer Friendly
Jefferson County winery LaChance Vineyards (pronounced la-shontz) honors owners Harold and Tami Hamby's family traditions. Its name memorializes Harold's great-grandfather Ferdinand 'Zep' LaChance, a Frenchman poor in wealth but rich with happiness and eternal optimism. Zep's joy serves as a source of inspiration to the Hamby family and LaChance staff, who find it hard to be anything but happy in their beautiful vineyards.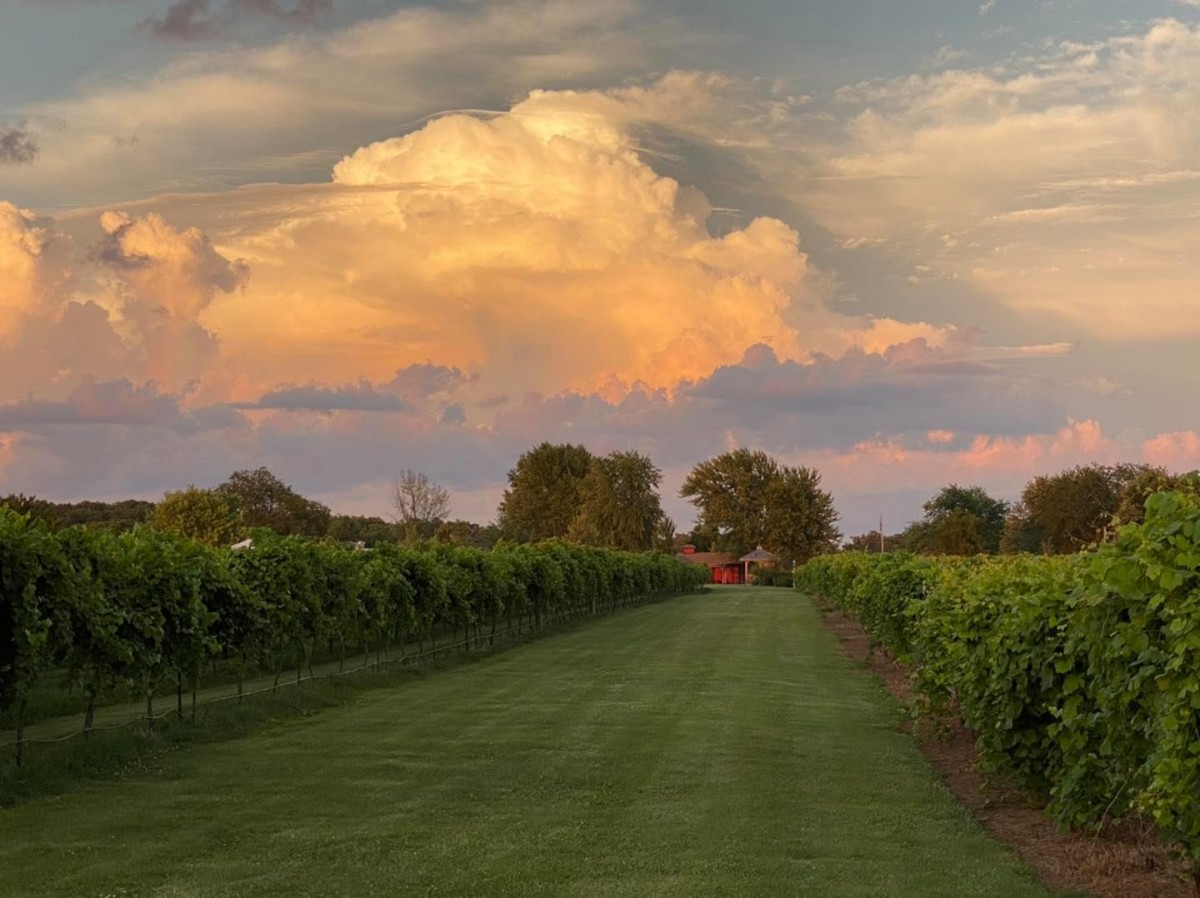 Guests can expect to see expansive landscaping – beautiful flowers, flowing water features and statues acquired from the Missouri Botanical Gardens when they visit the De Soto, Missouri, winery. While patrons enjoy sipping wine in a casual environment, they can watch stunning sunsets appear over acres of vineyards. 
Where the vineyards now stand was once the Hamby family's hayfield. Harold's parents bought the 80-acre farm in the '70s. For decades, the land hosted countless family trips, weekend stays and gatherings. In 2012, Harold and Tami moved from their St. Louis home to the family's farm, at their son Hayden's suggestion. 
With Hayden's prompting, Harold knew it was time to act upon his dream of owning a winery. Harold has a passion for wine, and he has spent more than 40 years collecting and tasting wines from around the world. This passion drives Harold to experiment with blends and varieties at their small winery to create unique wines which he feels can rival other wine regions around the world.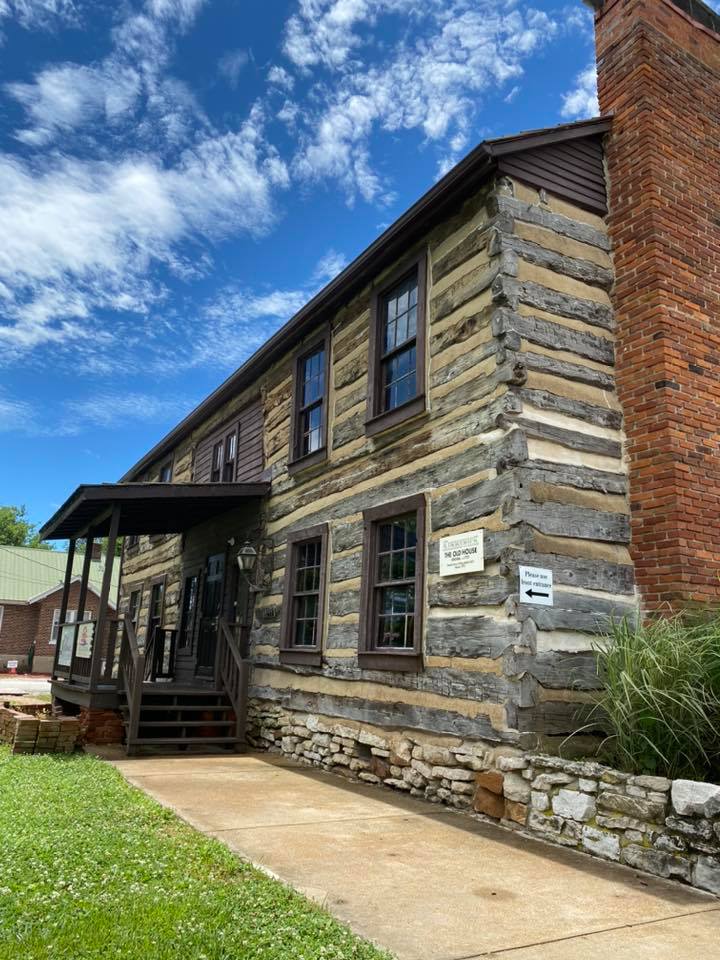 "We pride ourselves on producing wines that will compare with highly acclaimed wine-producing regions around the world," Harold says. 
His passion for wine proved heritable as Hayden now expresses interest in the family's business. Perhaps a Hamby will use the property for generations to come. Today, they have roughly 12 acres of vines with plans to expand in the future, and the family's Jefferson County farming roots continue to run deep. This year, Hamby Farms was named Jefferson County Farm Family of the Year for the State of Missouri for their work on the winery's agricultural side. 
Harold's love for wine and Show-Me State agriculture drives him to share Missouri wines with others and showcase it on a larger stage. In 2018, LaChance wines graced gift bags at the 53rd Academy of Country Music Awards™ and in-room welcome gifts during Oscar weekend for presenters and celebrities staying at the Beverly Hills Four Seasons.  
"We want everyone to know that great grapes and great wines are being produced in Missouri," Harold says.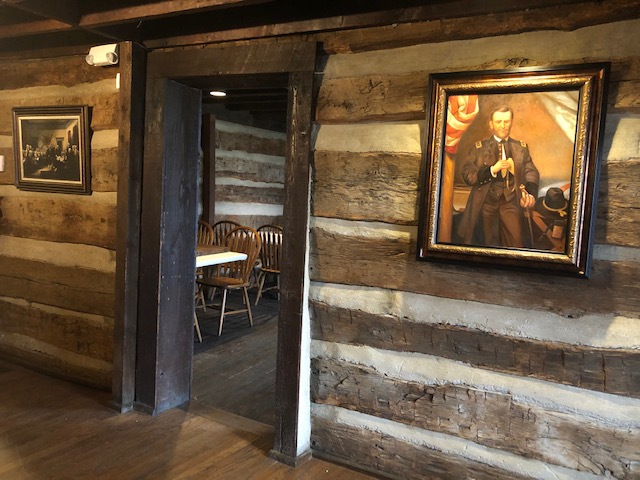 Outside of star-studded events, LaChance is also reaching out to more Missourians with their recently opened Kimmswick location. The new site at "The Old House," which features inside and outside patio seating options, is full of history and Missouri wines. Built before the Declaration of Independence was signed, the cabin stood witness to much of Missouri's history, even hosting Ulysses S. Grant during his stay at the Jefferson Barracks. It now touts a wine bar and a restaurant with a full lunch menu, which will be expanded to a dinner menu with steaks and fresh seafood this fall.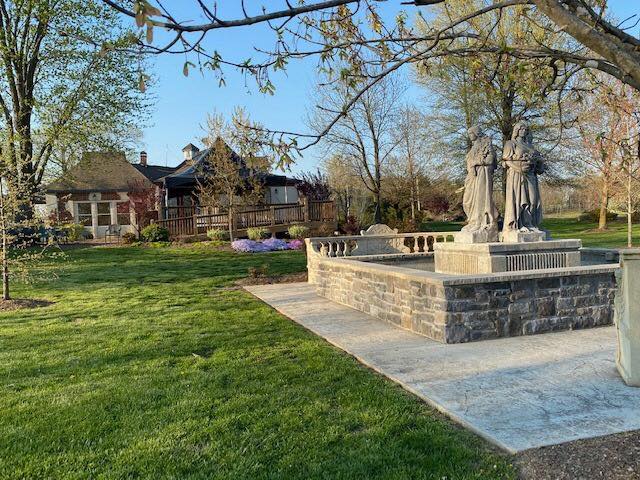 Whether you want to sip wine surrounded by exquisite gardens, purchase bottles shared with celebrities or taste unique blends in a cabin older than this nation itself, LaChance offers the opportunity to experience Missouri wines in a unique way – as a nod to family and happiness.