June 01, 2016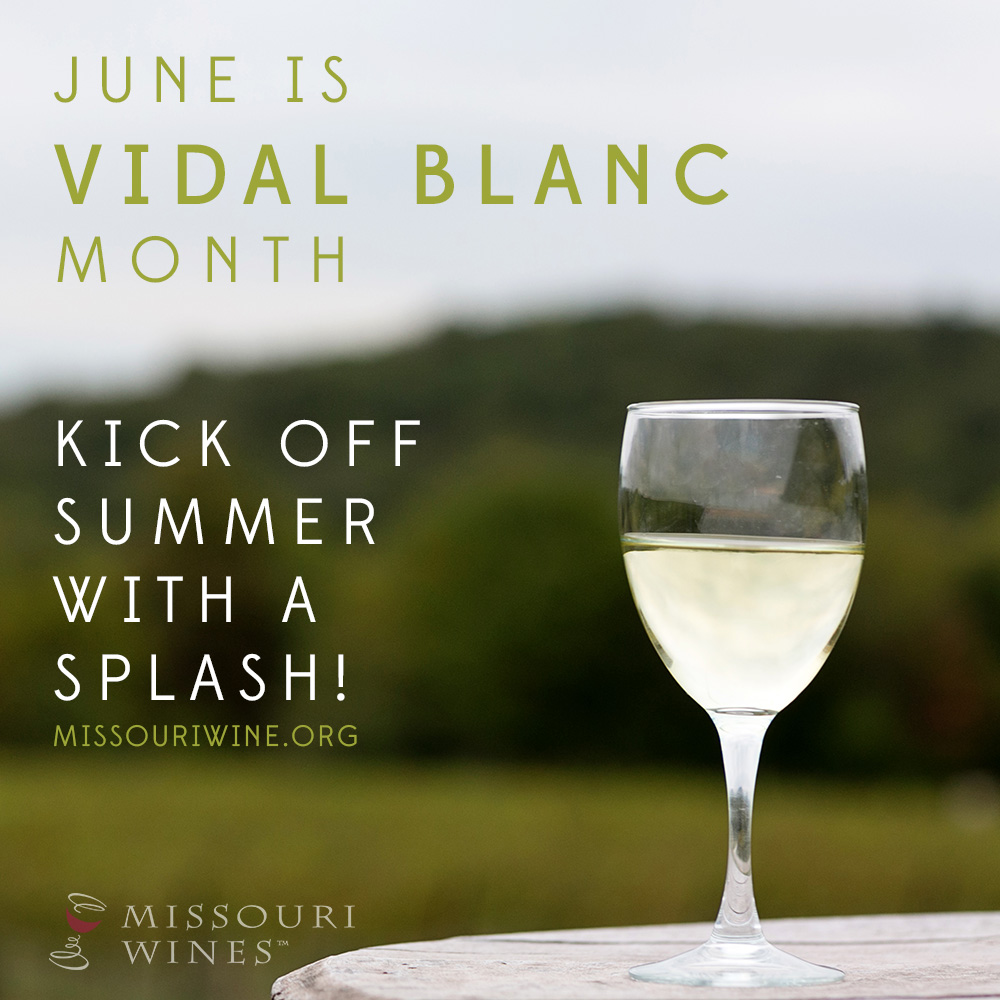 June is Vidal Blanc Month because we can't think of a better way to kick off summer than with a crisp, refreshing glass. It's the perfect white wine for poolside sipping or backyard grilling!
Vidal Blanc, served chilled, is wonderful on a warm June day. It smells like a fresh summer garden and tastes like apple and citrus fruits. It pairs well with all your favorite summertime fare like seafood, chicken, fresh green salads, basil and melon.
Vidal Blanc is one of Missouri's premier white wine grapes. The 110 acres of Vidal Blanc grapes account for 6.5 percent of the grapes grown in the "Show Me" State and contribute to the Missouri wine industry's overall $1.76 billion economic impact on the state annually. Local winemakers favor Vidal Blanc for its hardiness as well as its versatility.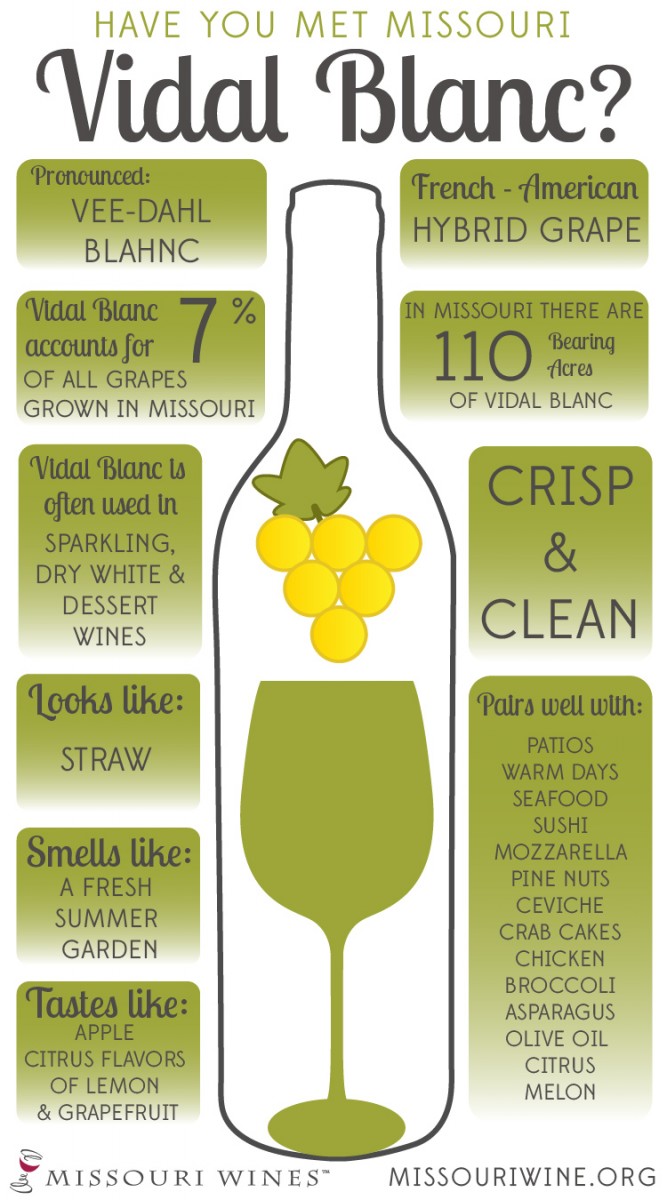 Not only can this French-American hybrid grape stand up to the demanding weather of Missouri's cold winters and hot, humid summers, it is also extremely versatile and is used to make a wide range of delicious, award-winning wines. You'll find Vidal Blanc wines in styles ranging from crisp, dry white wines, to refreshing sparkling wines, to luscious late harvest dessert wines.
Missouri's Vidal Blanc is the perfect way to splash into summer. With more than 130 wineries and 10 wine trails in Missouri wine country, what are you waiting for? Head out to a nearby winery and get a taste of Vidal Blanc this June!