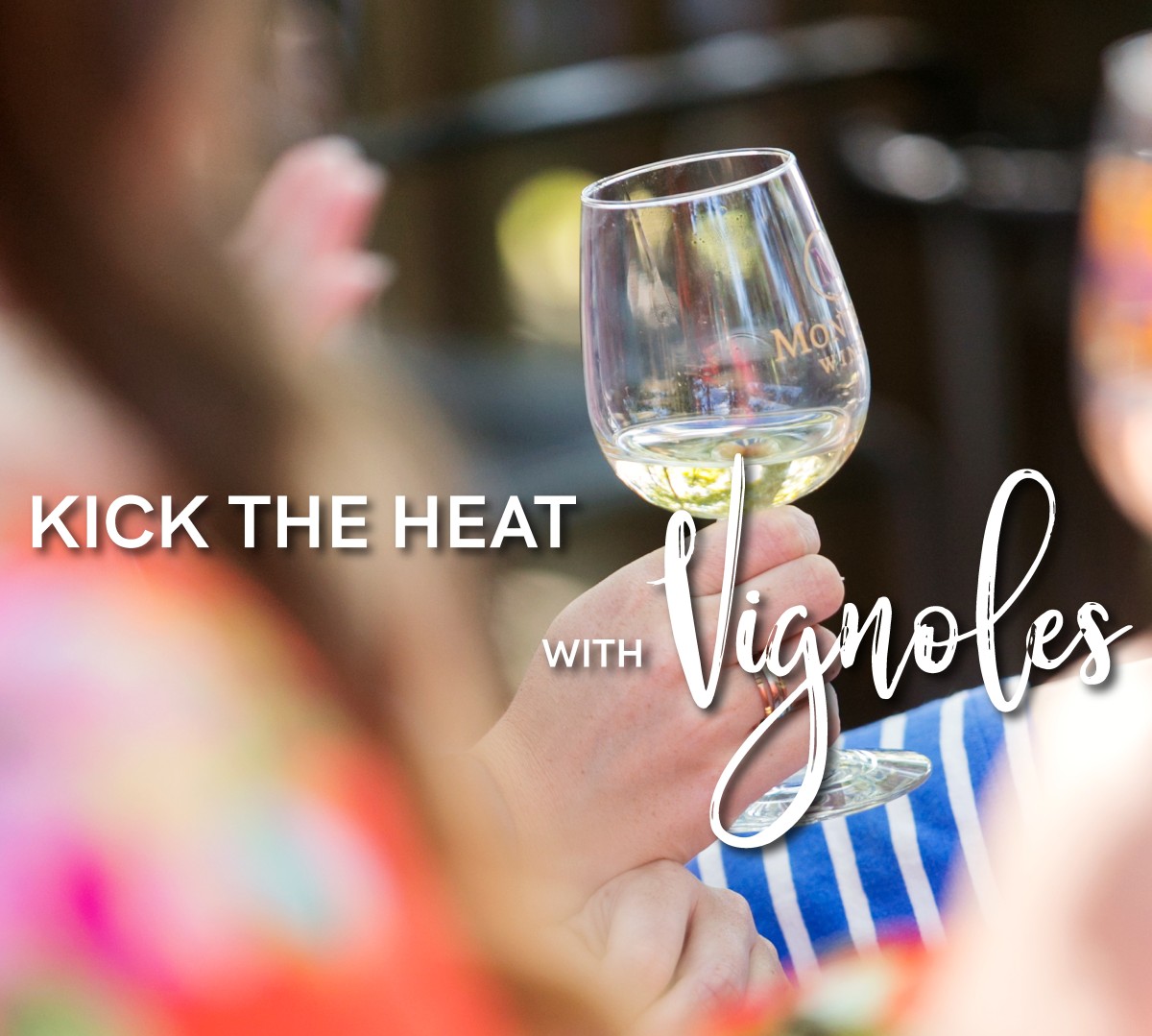 Sunny days and summertime call for a cool, refreshing glass of Vignoles. This white wine is made in many styles from dry to sweet, so there is something for everyone to enjoy!
Missouri Wines celebrates the popular Vignoles varietal each August. It is grown in many areas throughout the state, accounting for 15.4% of all grapes grown in Missouri and 262.2 grape bearing acres. This varietal is less susceptible to late frost damage due to a later bud opening period than most other grape varietals. It fairs Missouri's cold winter temperatures well, but also helps you kick the heat outside and on your palate.
Vignoles is one of the most food-pairing friendly wines and is certainly the go-to wine for hot and spicy dishes. It brings a crisp balance to bold flavors like spicy pork, chicken and cheeses, peppers, Mexican, curries and dishes with hot sauce. Vignoles also complements strawberries, apricots and cheesecake with its luscious floral aroma and fruity flavors of pineapple and apricot. This French-American hybrid is one of Missouri's most versatile white grapes to bottle as well as to pair and enjoy!
Share how you plan to enjoy Vignoles during August with us by tagging @missouriwine and #missouriwine on social media.