February 01, 2018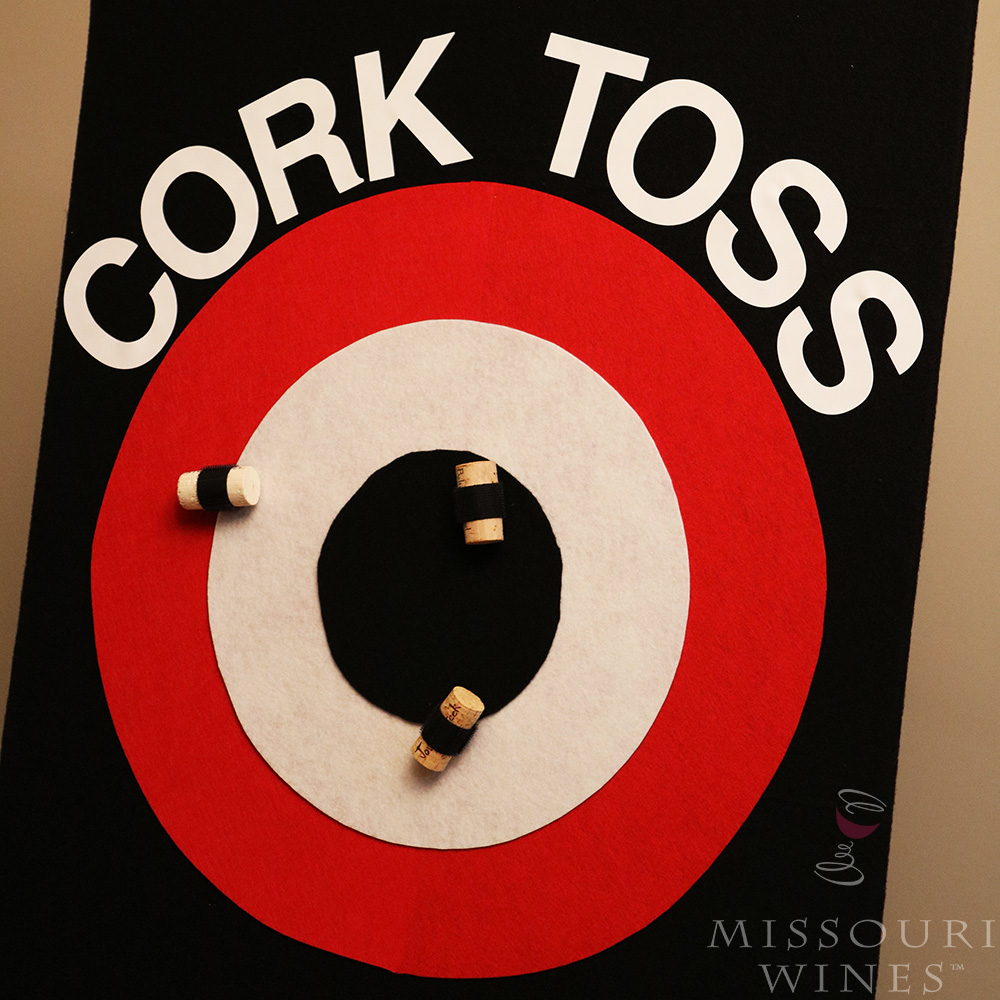 Looking for a fun new game to play with family and friends? This DIY cork toss game is easy to make and a blast to play. Think darts, but with wine corks instead. Easy, fun, and safe… why not try making this today!
Supplies
Board: Could be a foam core board or a piece of stiff cardboard.
Felt – 3 pieces, different colors (Large, medium, and small)
Spray adhesive or double-sided perma-tape
Hook and loop fastener (Such as Velcro®)
Adhesive letters (optional)
Scissors
Instructions
Watch this how to video to see just how quick and easy it is to make this DIY Cork Toss game. 
www.youtube.com/watch?v=Uu6yucBmNZc&feature=youtu
Prepare your board: Trim to desired size. We went with 22 inches by 28 inches.
Prepare the felt for the background: Set your board on top of the large piece of felt and trim the size of the board plus 2-3 inches extra on each side. We purchased our felt by the yard in the fabric section of a local craft store.
Secure the background felt to the board: Spray one side of the board with adhesive and set the sticky side down in the middle of your felt, pressing evenly all over the board. Using more spray adhesive on the felt border or double-sided perma-tape, fold the excess felt over the back of the board and secure.
Create the bullseye: Measure your board. Trim a square of felt 4-6 inches smaller than the width of your board. Fold the square into quarters and trim two sides into a circle. This is the outer circle for your bullseye. Trim a square 4-6 inches smaller than the first and repeat the trimming process. Using the scraps from the felt background, cut out your final circle for the center of the bullseye.
Attach the bullseye: Spray the largest piece of felt with adhesive and place it in the center of your felt-covered board. Smooth and press firmly to secure. Spray the next largest circle with adhesive and center it inside the larger circle, repeating the smoothing and pressing process. Do the same for the final, center circle of the bullseye.
Make the cork "darts": Using recycled corks from your favorite bottles of Missouri wine, make the Velcro "darts" by trimming pieces of the hook side of your hook and loop fastener to the circumference of the corks. Wrap the length around the cork and attach with adhesive side of the fastener or perma-tape.
Customize your board: Using adhesive letters or designs created from the leftover felt scraps, add your own creative touches to make the board your own.
Now you're ready to play. You get to decide how many points each circle is worth, and we suggest you try tossing underhanded (insider tip*). Cheers to a great game of cork toss!