April 07, 2020
At-home wine tastings are easier than you'd think. Just gather the wine and select some yummy food items from the kitchen.
Here are some answers to frequently asked questions.
How much wine?
For your tasting, pour 2 ounces into each glass.
To chill or not to chill?
Temperature, as with most components of enjoying wine, can be subjective. Enjoy wine how you prefer it. That being said, we recommend the following temperatures for serving wine: 
Sparkling wines are best served at 45 degrees Fahrenheit 
White wines and rosés are best served at 55 degrees Fahrenheit 
Red wines are best served at 65 degrees Fahrenheit
Which wines and how many styles?
Everyone's taste is different. Luckily, there is a Missouri wine for every palate! Cover these four bases: a dry red, dry white, semi-dry white and a sweet red or blush. A couple of options for a good mix are:
Chambourcin, Chardonel, Vignoles, Concord
Norton, Vidal Blanc, Traminette, Catawba
Click here to find out how you can get your hands on Missouri wines.
What else might I need?
Don't forget a corkscrew, dump bucket and water pitcher.
In what order should I taste the wine?
For the same reason you have salad and steak before cheesecake, dry wines should be tasted before sweet so that the sugar of a sweet wine does not impinge on the taste of a dry wine. Also remember, white wines before red.
Is there a right way to taste wine?
Discover the 5S method to wine tasting.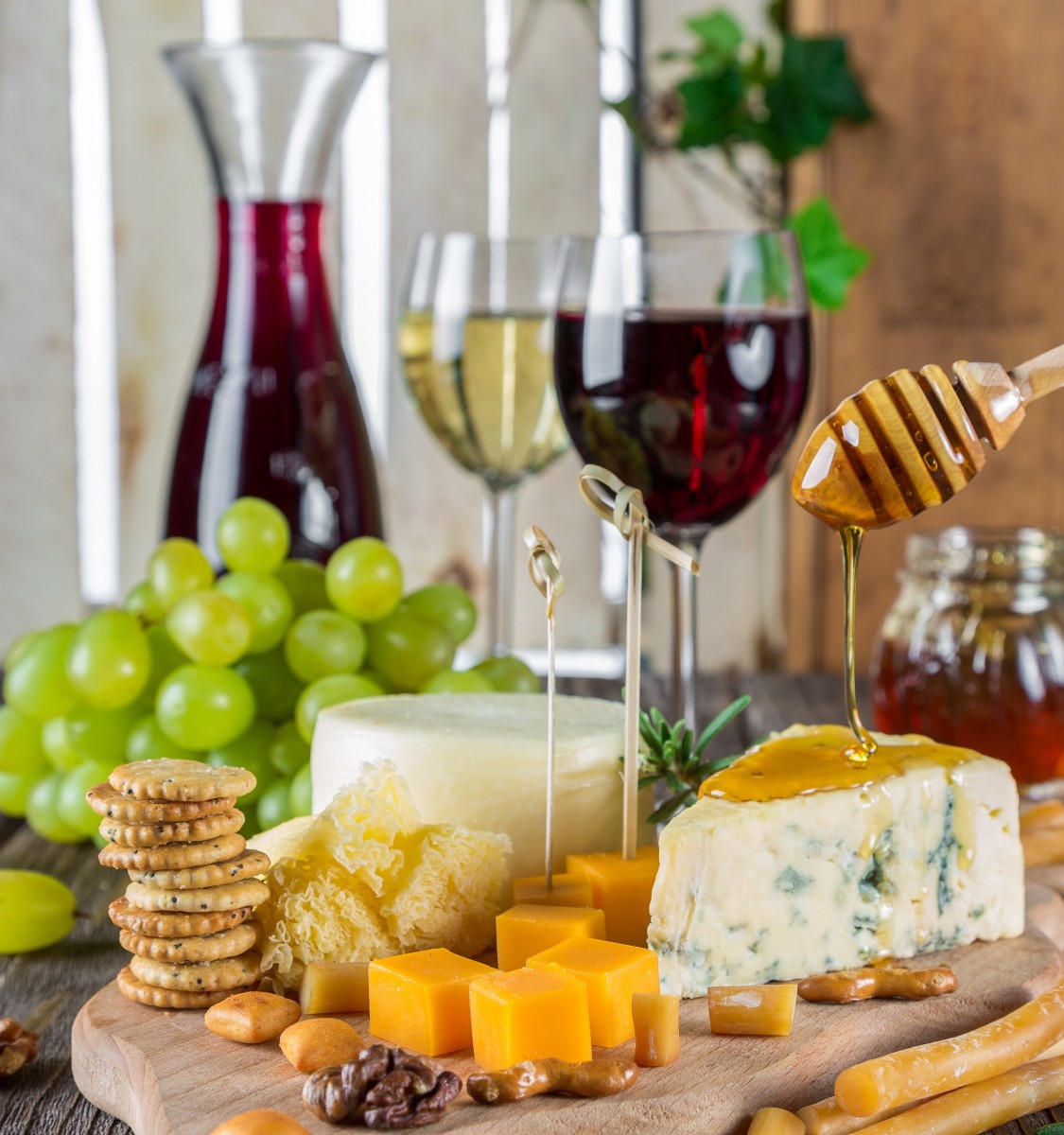 What kind of food should I prepare for the tasting?
Take a look at our food and wine pairing guide to see what combinations appeal to you.
Need more inspiration? Check out some of our other infographics.
We hope we've inspired you to try an at-home wine tasting. Invite your friends to do the same and, with video chat, you all can enjoy it together!