September 12, 2013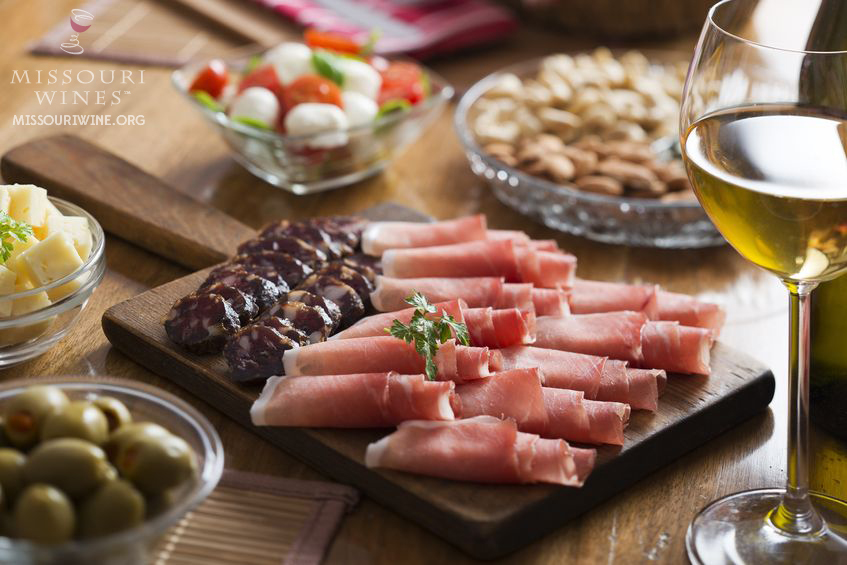 Whether you're hosting an intimate holiday gathering or a large festive affair, there are challenges every host(ess) faces, especially in the wine department. Here are some tips to take the stress and confusion out of your celebration.
Which wines should I serve?
If you are providing the food, choosing the wine can be fairly simple because you control the menu. You can match up the prominent flavors on this Missouri wine and food pairing guide. However, if your guests are bringing dishes to the festivities, it's best to get a good selection of wines in a few different styles. While you can't pair things perfectly when you don't know what they are, you can try to cover all your bases without breaking the bank. Consider this as a basic list: a dry red, a dry white, an off-dry (red, white or rosé), and a sweet (red, white or rosé). For example, purchasing a Norton, Vidal Blanc or Chardonel, Chambourcin rosé, and Vignoles or Traminette will ensure you please just about any palette and have something that pairs well with most dishes. Celebrations are always more festive when you add bubbles! Put a sparkling wine on the list for an extra dose of holiday cheer.
How much wine will I need?
A bottle of wine serves between 4 and 6 glasses depending on the size of the glass (and the person pouring). If wine is the primary beverage being served, count on most of your guests having approximately one glass per hour. So, depending on what else is being served and how long your event lasts, you can calculate how many bottles of wine to purchase. Skew more sweet or more dry depending on the tastes of the majority of your guests' tastes.
What temperature should the wine be?
Serving wine too warm causes the alcohol to overpower the characteristics of the wine. Serving wine too cold masks the flavor of the wine. Serving your wine at the correct temperature is as simple as 3 – 2 – 1. Sparkling wines should be served nice and cold. Chill them for 3 hours (45°). White wines and sweet or dessert wines don't have to be quite as cool. Chill them for 2 hours (55°). Finally, red wine (as well as ports and sherries) should be slightly below room temperature. Chill them for 30 minutes to an hour (65°).
Hopefully these tips help relieve some of the headache that comes along with being the host(ess). Don't forget, if you're attending get-togethers this season, Missouri wine makes a great host(ess) gift too!
Missouri wine pairs well with hosting celebrations!