June 10, 2021
In wine country, people continue to say "yes way" to rosé wine. In honor of Rosé Day on June 12, we're putting on our rosé-colored glasses and diving in to this trendy and delicious wine.
You might be surprised to learn that rosé isn't a specific grape varietal, but rather a broader style of wine. Rosé can be made from a variety of red grapes, and this wine gets its signature color during maceration. Speaking of color, rosé wines can be found in varying shades of pink based on the maceration process.
Thinking that rosés are too sweet for your taste? Think again. This versatile style of wine has a spectrum ranging from dry to sweet, with something for everyone to enjoy. Some Missouri winemakers even produce sparkling rosés that are sure to delight! You can also find canned rosés in wine country that are perfect for sipping and savoring on-the-go.
Besides being crowd pleasers, rosé wines are food-friendly! Need some help finding a mealtime match for your rosé of choice? We've got you covered with our easy pairing guides: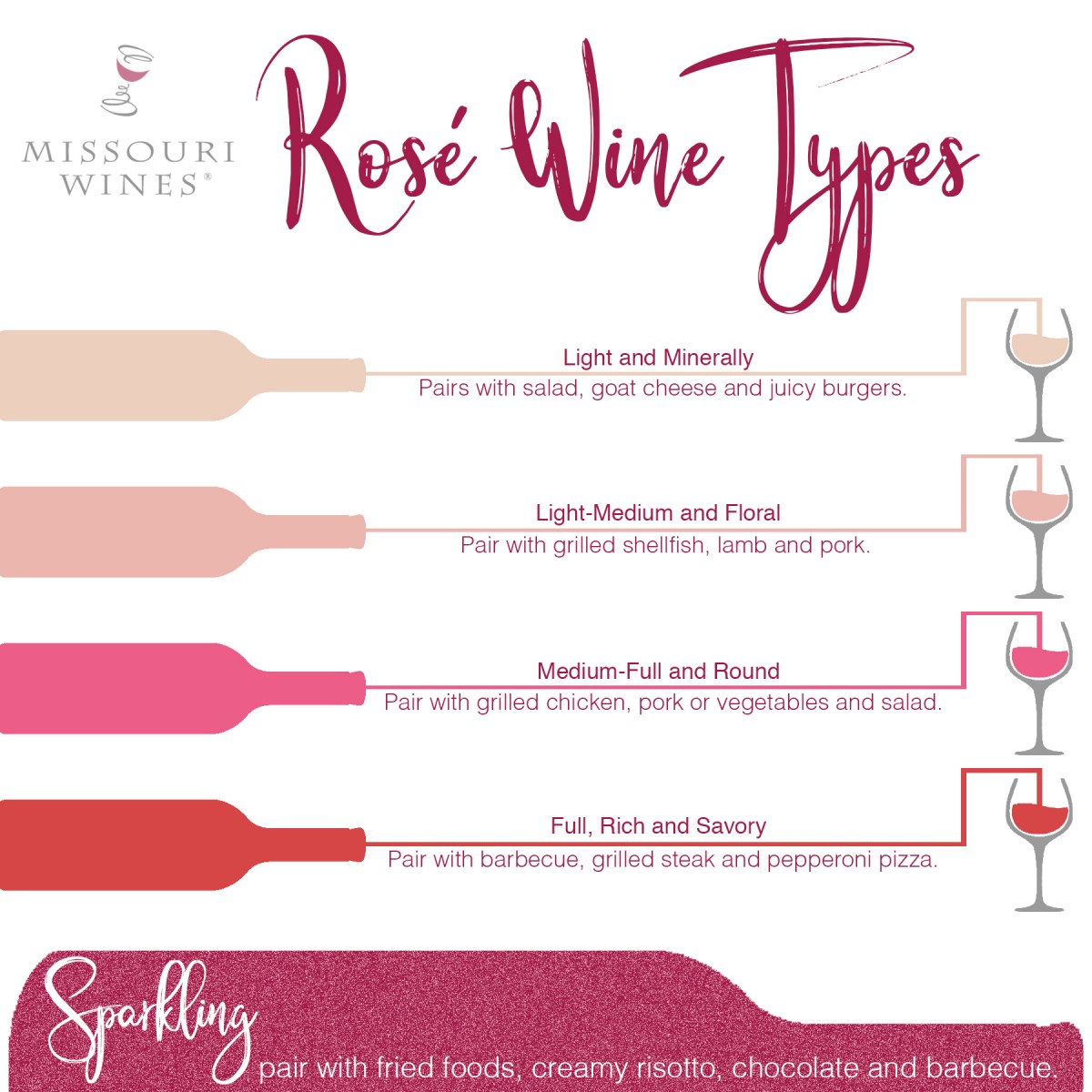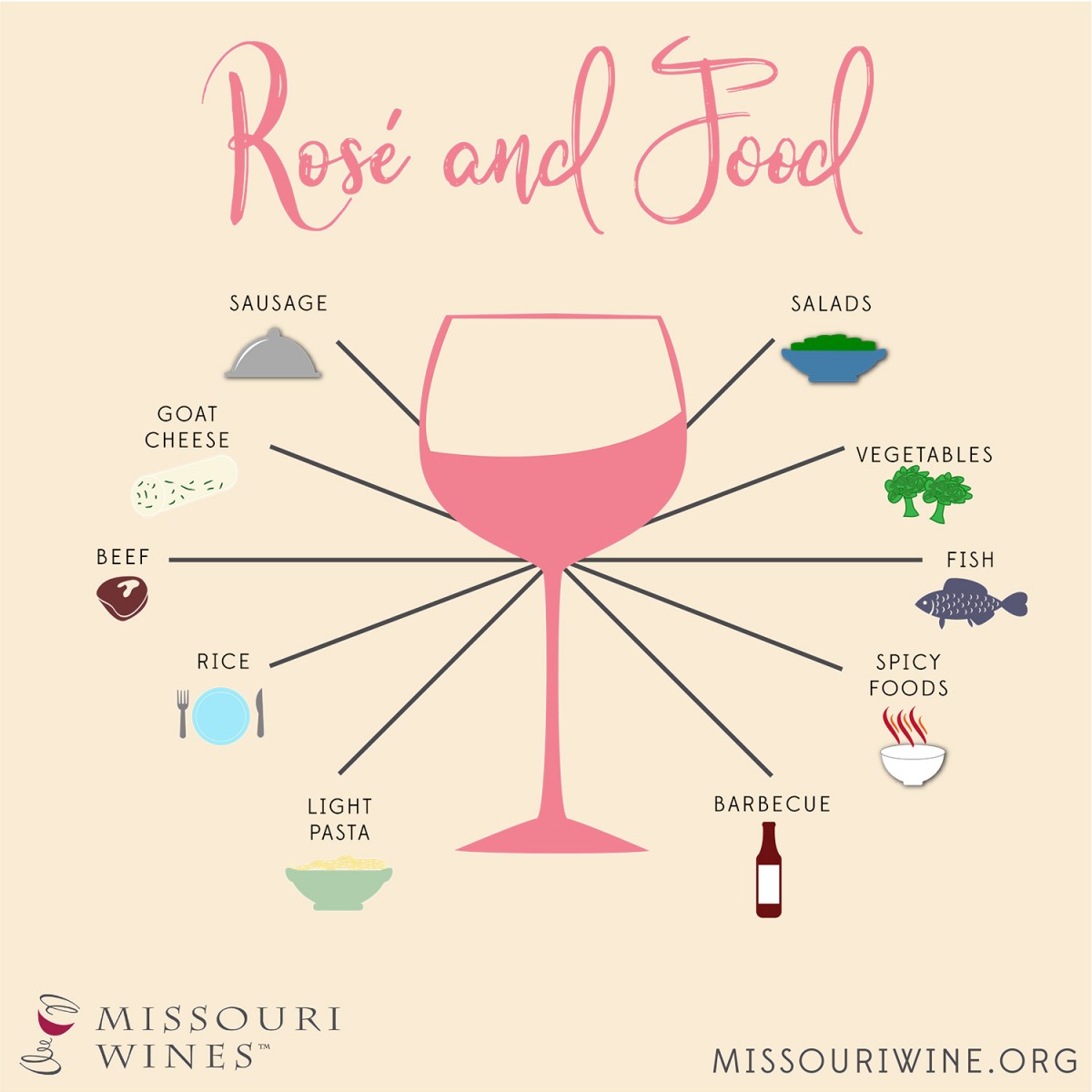 To help you celebrate Rosé Day (or any day) in style, we've got an easy and refreshing rosé sipper for you to try! With just 5 minutes to spare, and a few common ingredients, you and your gang can raise a toast to Missouri rosés with a satisfying twist on the classic mojito.
https://www.youtube.com/watch?v=NZtvvGEVQTE 
Berry Fresh Rosé Mojito
Time: 5 minutes | Serves: 4
Ingredients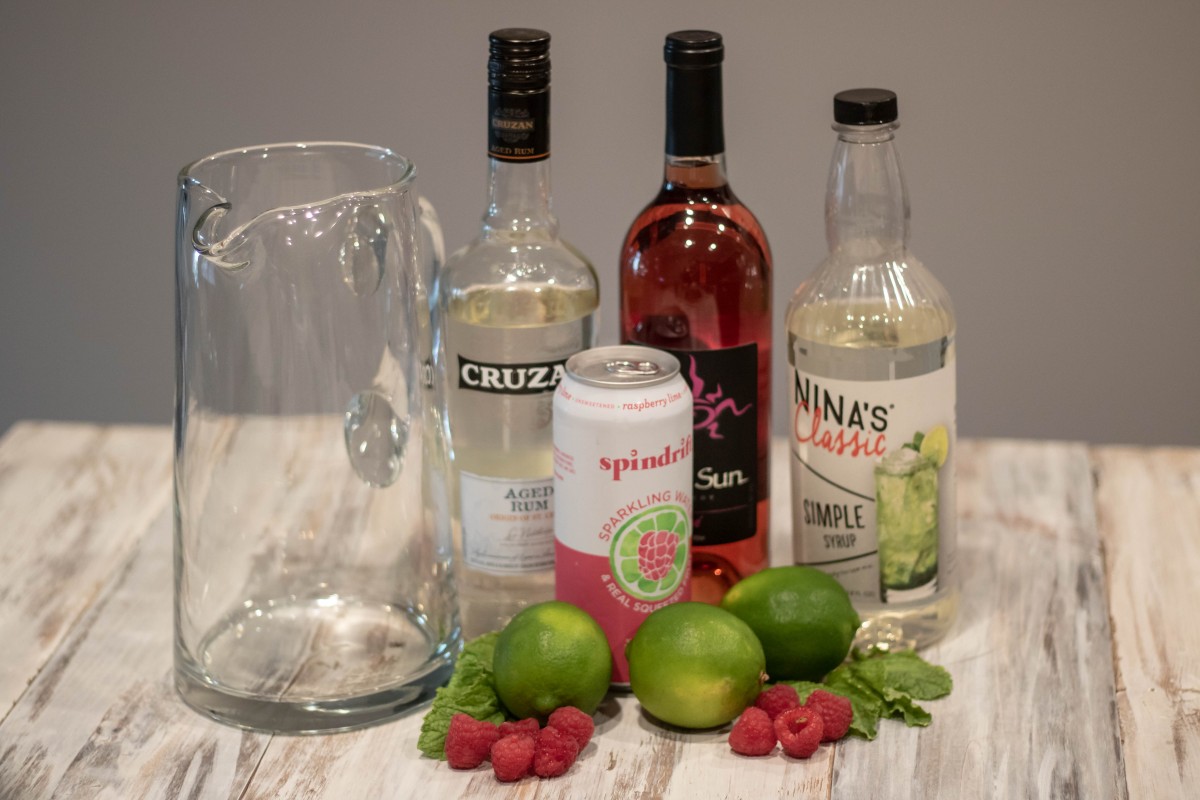 Mint leaves (one large handful, and extra to garnish)
4 oz. simple syrup
4 oz. fresh lime juice
4 oz. rum
1 bottle Missouri dry rosé wine
1 can (16 oz) raspberry sparkling water
Ice
Fresh raspberries
Directions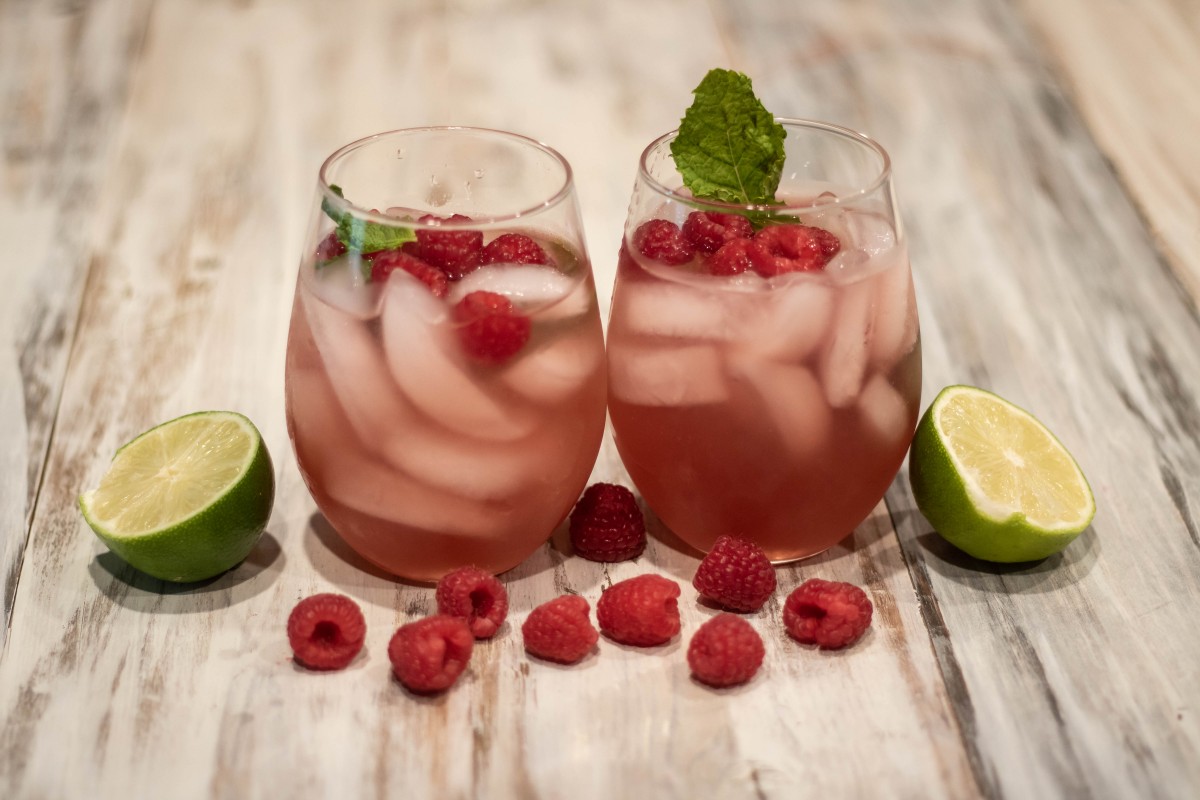 1. Muddle simple syrup and mint leaves in a large pitcher. (Pro tip – the backside of a spoon works well for muddling) 
2. Add rum and lime juice to pitcher.
3. Pour in rosé and top with sparkling water. Stir well.
4. Add ice to pitcher (if desired) and chill until ready to serve.
5. Serve over ice, and garnish glasses with mint and fresh raspberries.
As you sip and celebrate Rosé Day with this simply satisfying winetail, make sure to snap a photo and use #MOWines!