Going Green in MO Wine Country with Jowler Creek Winery
April 22, 2020
Printer Friendly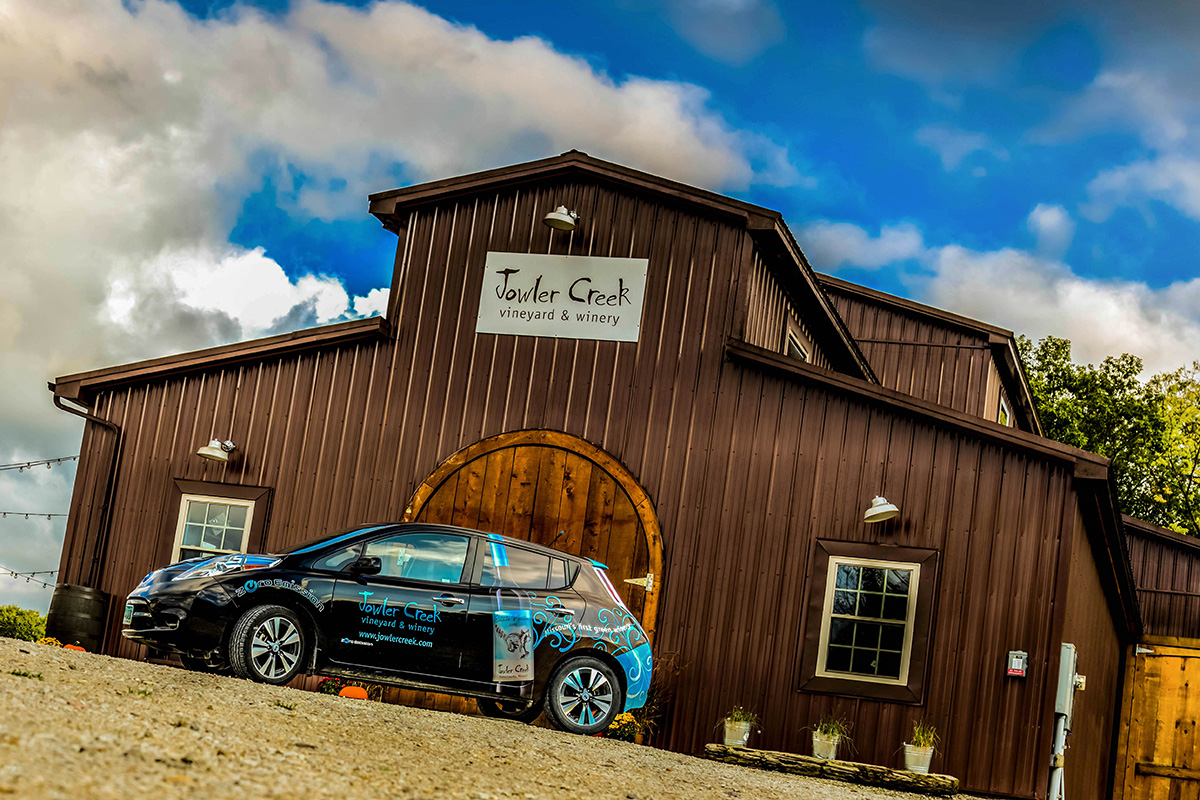 Spring is a time of new life and growth. It makes sense that it's a time when we think more about the Earth and our impact on it. Most Missouri wineries and vineyards make efforts to be sustainable and treat the land with respect, but one winery in particular has made "being green" a cornerstone of their business from the very beginning and continues to strive for sustainability as they grow, Jowler Creek Winery.
Colleen and Jason Gerke opened Jowler Creek Winery in Platte City in 2006 with the desire and intention of creating a business that would thrive for generations to come. From the beginning, the Gerkes took sustainability seriously. Their business strategy involved continuous improvements and operating more efficiently each year, with the overarching goal of being carbon neutral.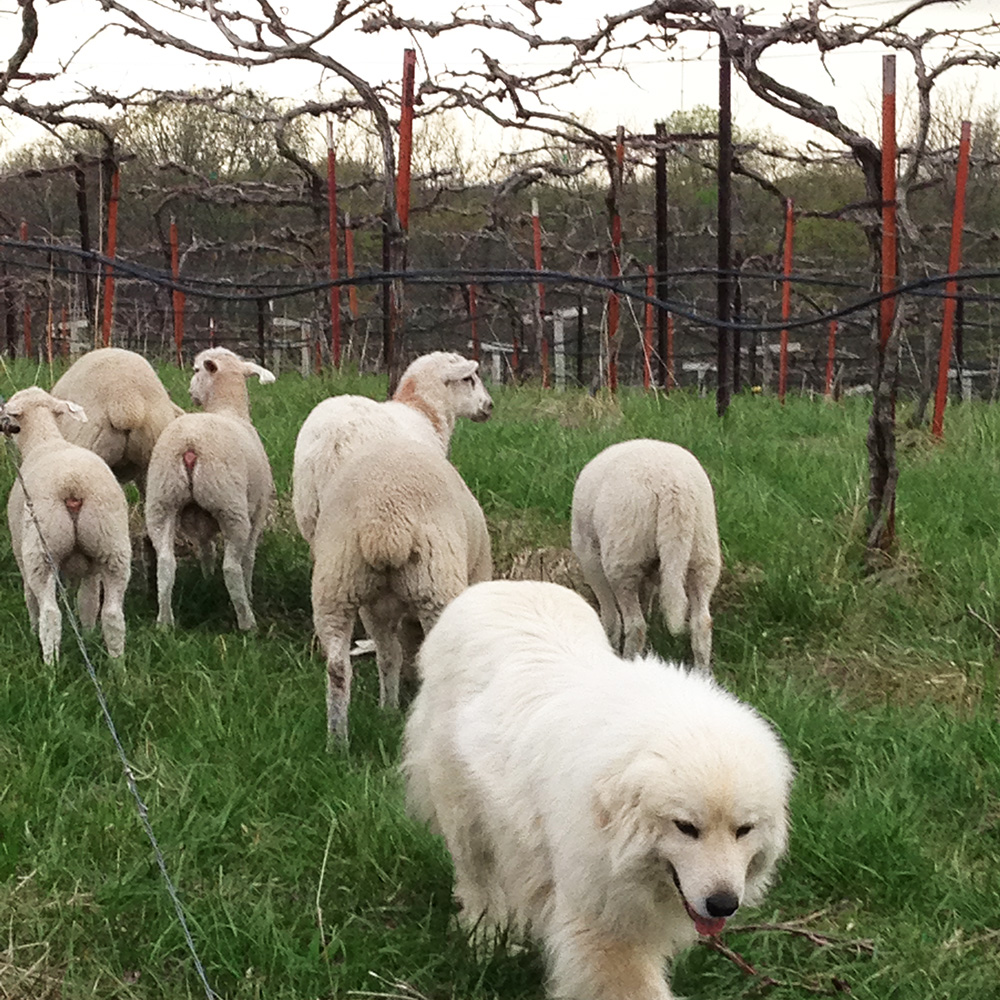 The winery employs a long list of sustainable practices ranging from the use of solar power, to composting and recycling. On the property, you'll find a whole team of nature's helpers as well… sheep "mowing" in the vineyards, bat houses and free-range chickens to help control pests, a honey bee colony and even a native-plant butterfly garden. You may also spot Jowler Creek Winery eco-friendly vehicles out and about delivering wine to local retail shops and attending area events.
In 2017, Jowler Creek Winery was the first Missouri winery to receive ASAP certification. The Missouri Agricultural Stewardship Assurance Program (ASAP) is a verification program that champions Missouri farmers who are responsible stewards of the land. It's meant to acknowledge and reward those who proactively protect the environment, employ sound management practices and use science-based technology to produce safe food, fuel and fiber for consumers. Since then, several other vineyards have also received the certification, including Augusta Winery and St. James Winery.
Wineries aren't the only ones who can go green. Colleen has some great advice for wine-lovers who want to help out. "Being green is about making choices that have a positive impact on your environment and community," she says. "From purchasing your wine from the local winery down the road to recycling your finished wine bottles and corks, there are lots of little decisions you can make each day to be green that will have a big impact over time."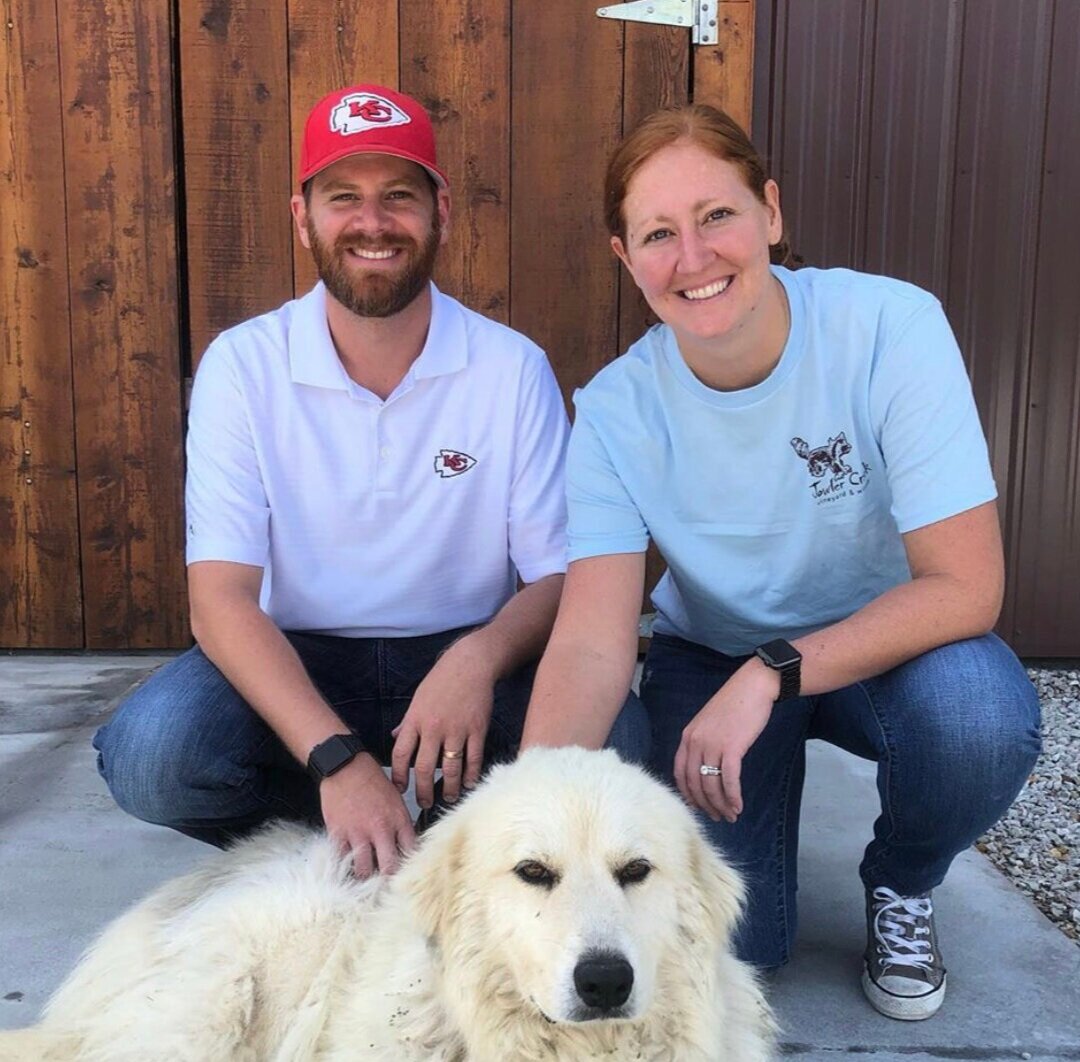 Today, Jowler Creek is owned and run by Jason and Kit Lacy, Kansas City siblings. With their families, they now manage more than 3,500 grapevines in its 7-acre sustainable vineyard and makes nine award-winning wines in various styles ranging from dry to sweet. They continue to maintain Jowler Creek's focus on green and sustainable production, methods and quality.
Next time you're in the Kansas City area, be sure to visit Jowler Creek Winery and learn even more about their green practices by taking a Self-Guided Eco Tour around the property.
Cheers to a sustainable Missouri wine country and lots of great, award-winning local wine for years to come!