October 23, 2015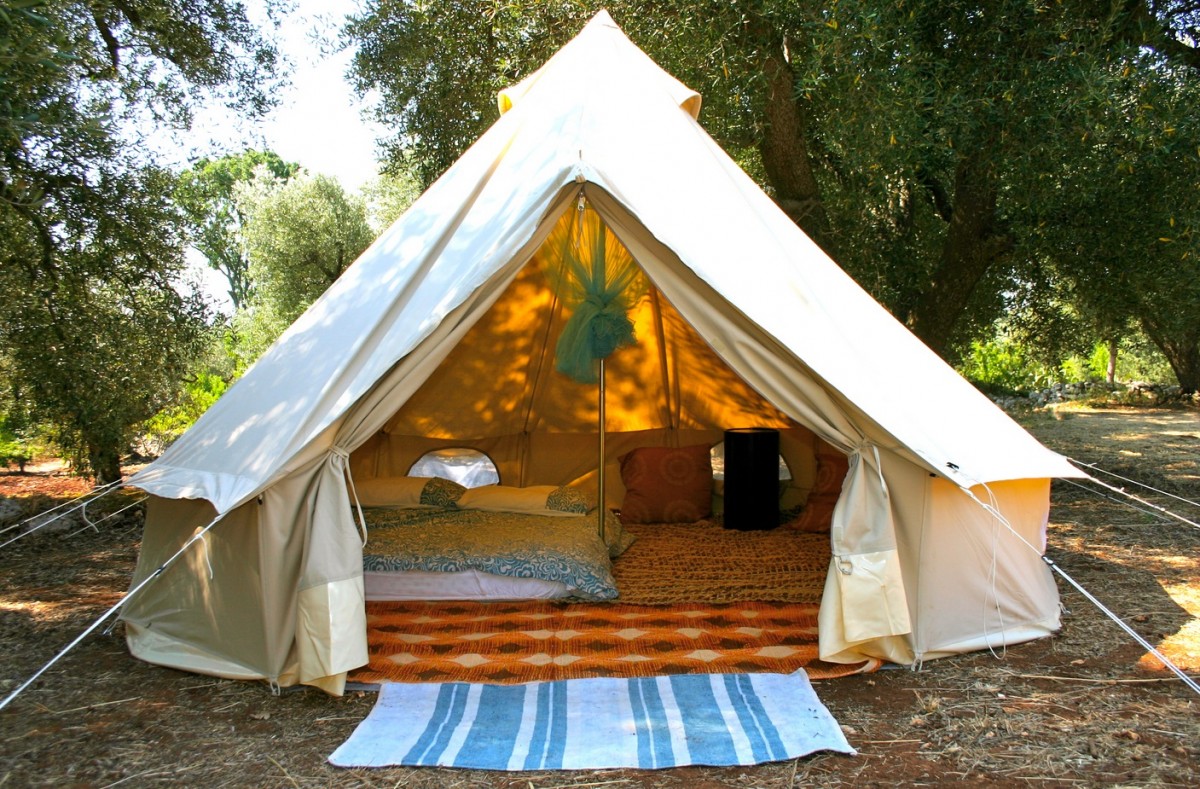 If the idea of soaking in the serenity of the great outdoors appeals to you, but the idea of sleeping on the ground and "living off the land" doesn't, glamping is for you! Yes, glamping… as in glamorous camping. Whether you are planning a romantic weekend or a girls' getaway, glamping offers all the creature comforts without so many actual creatures. 
The concept of glamping can be traced back to the popularity of safari expeditions in the mid-1800's, but it's emergence as a trend in America and Europe is fairly recent. Redefining the idea of roughing it, glamping makes enjoying nature much more accessible. A real (or close to it) bed and gourmet-on-the-go food are some of the amenities common on a glamping trip. And what classes up an outing more than a glass of your favorite Missouri vino around the campfire.   
For a pre-made glamping experience, check out these options right here in Missouri: 
Tree Houses and Cabins at The Cottage in Hermann (Wineries nearby: 8) 
Cozy Caboose and Deluxe Log Cabins along Historic Route 66 near Eureka (Wineries nearby: 10)
The Outpost Cabins and Yurts at the Lake of the Ozarks State Park (Wineries nearby: 5)
Camper Cabins at Johnson's Shut-Ins State Park (Be sure to bring your favorite wines with you!)
Hand-Hewn Log Cabins in Silver Dollar City's Wilderness (Wineries nearby: 3) 
Premier Glamping, Cowboy Style at Redbeard's Ranch (Be sure to bring your favorite wines with you!)
*Check each location's policies regarding alcohol and glass containers (Missouri wine in glass alternative packaging). 
You don't have to stick with the pre-made glamping adventures. Blaze a new trail! You can set up your own glampsite anywhere camping is allowed. Just remember, it's all about enjoying the outdoors without giving up all the comfort and convenience of home. The primary components of any glampsite are: 
A spacious tent, teepee, or trailer 
Comfortable sleeping arrangements (air mattress, memory foam, etc.) 
Delicious food and beverages (Don't forget the Missouri wine!) 
Insect repellent 
Loved ones (It's a lot more fun to glamp with people you can enjoy it with!) 
Check out these great camping hacks to help you plan your perfect glamping trip. You can also take a look at InspiredCamping.com for ideas and tips on being a great glamper. Still need inspiration, here are 31 photos of stunning glampsites to get your creative juices flowing. 
Missouri Wine pairs well with glamping!