April 12, 2016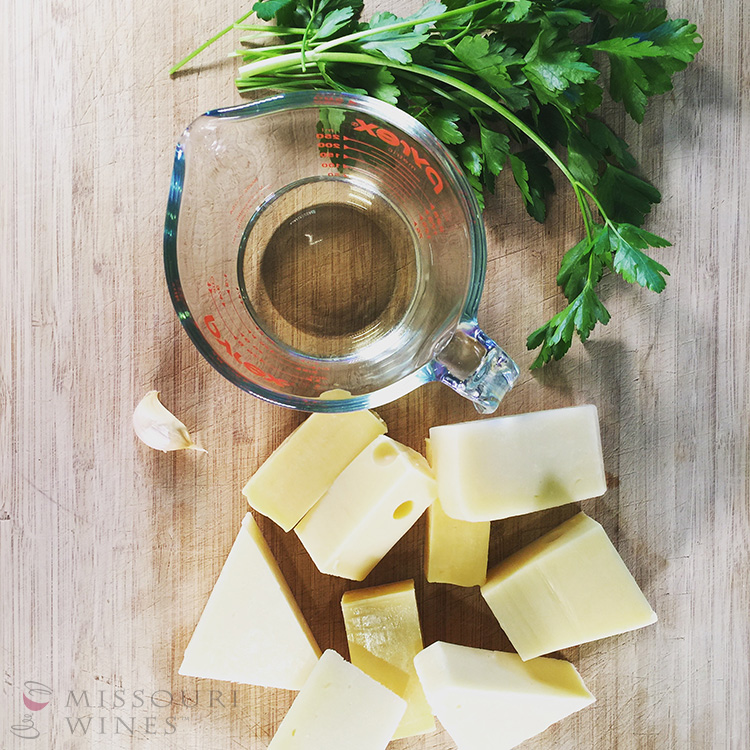 Never let good cheese go to waste. This "Show Me" State take on a French classic is a delicious way to use every last bit of the cheese in your refrigerator. You can use any combination of cheese for this super speedy recipe. Fromage Fort can be used as a spread at room temperature or broil it on top of bread or crackers. It's tasty, quick, and versatile! 
Prep time- 10 minutes 
Ingredients: 
1 pound     Cheese at room temperature (You can use any cheese you'd like. Left over bits and pieces are perfect!)
¼ cup    Missouri Chardonel Wine (or other dry white Missouri wine)
2 tbsp    Fresh herbs (parsley, basil, etc.)
1 clove     Garlic
Directions: 
Remove any rinds from the cheeses. Cut the cheese into ¼ - ½  inch cubes. Place the cheese, wine, herbs, and garlic in a food processor, and pulse until smooth, approximately 2 minutes. Serve immediately or refrigerate for a firmer consistency. 
Fromage Fort al a Missouri Wine can be stored in the refrigerator for up to a week and is delicious spread on bread, crackers or vegetables. 
www.youtube.com/watch?v=Dz4nDfDBAmk&spfreload=10