July 06, 2016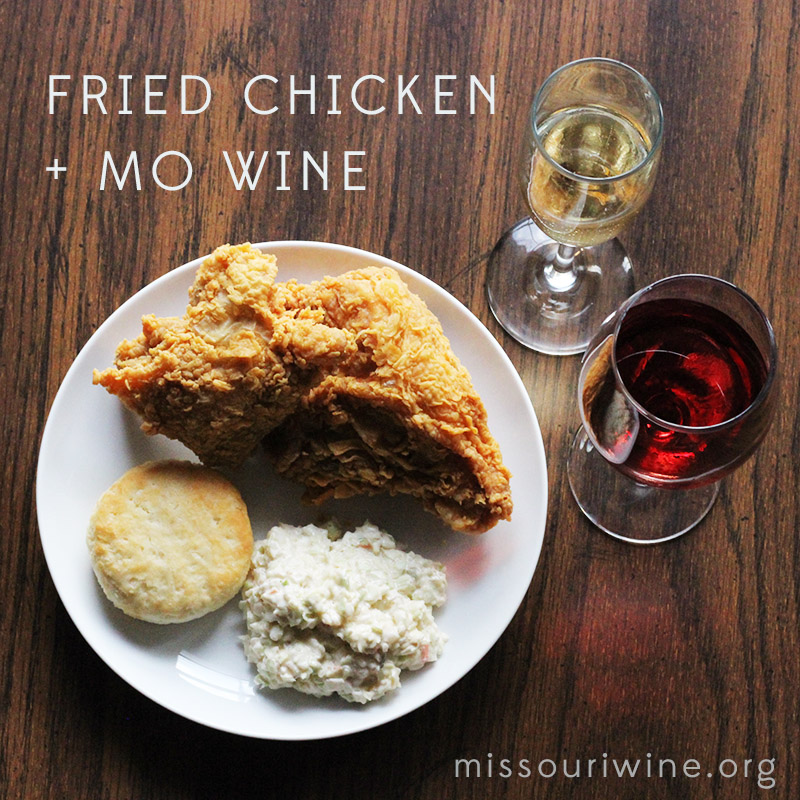 July 6th is Fried Chicken Day and that served as inspiration for a post about all the Missouri wines that pair well with this comfort food classic. The crispy, crunchy, salty goodness of biting into a piece of perfectly cooked fried chicken is about as delicious as it gets, right? Wrong. Pair that drumstick or thigh with a glass of Missouri wine and you're in for a real treat! 

Salty and Sweet: Pairing a piece of fried chicken with a glass of sweet, fruity Catawba is a delight for your taste buds. The salty and sweet flavors complement each other in an oh-so-tasty way. 
Magic Bubbles: Sparkling wine may not be the first thing that comes to mind when you think of fried chicken, but it will be after you've tried it. The bright acidity and effervescence act as the perfect palate cleanser making every bite as delicious as the first. 
Crisp and Crispy: Dry rosé wine is a growing category and we're seeing more and more Missouri wineries making this delicious style of wine. You won't see us complaining though. This crisp yet fruity style of wine is a great match for fried chicken. 
Try one (or all) of these pairings today!