Exclusive Seasonal Wines and Spectacular Savings to Make Your Holidays Sparkle
November 17, 2020
Printer Friendly
It's the most wonderful time of the year – seasonal wine release! Many fan favorites have jumped back on the shelves and some are joined by new arrivals. Grab a bottle, or case, of these delicious seasonal wines before they run out.
Baltimore Bend Vineyard will be releasing Kris Kringle in November. This is a semi-sweet light red wine is made from Vignoles and Norton, with added cinnamon. Yum!
Edg-Clif Vineyard, Winery & Brewery
Hollyberry Red Chambourcin was created specifically for use in Edg-Clif's mulled wine recipe. Each bottle comes with a gift tag which includes mulled wine recipe. This wine is a dark, rich, semi-sweet red with a fruity nose and luscious blackberry flavor. The mulled wine recipe calls for warming the wine in a crock pot with cinnamon, cloves, ginger, fresh orange slices, honey and brandy. The warm aromas from the crock pot will fill your house with holiday magic.
Les Bourgeois Winery & Vineyards
Winter White has arrived! This seasonal, sweet white blend presents aromas of vanilla blossom and candied pear on the nose transitioning into layers of fruit notes of jammy peach, kiwi, melon and grapefruit zest.
Just in time for the holidays, Martin Brothers Winery will be releasing a dry Orange Blossom Mead wine made from 100% orange blossom honey. Stay tuned as it will be coming in December.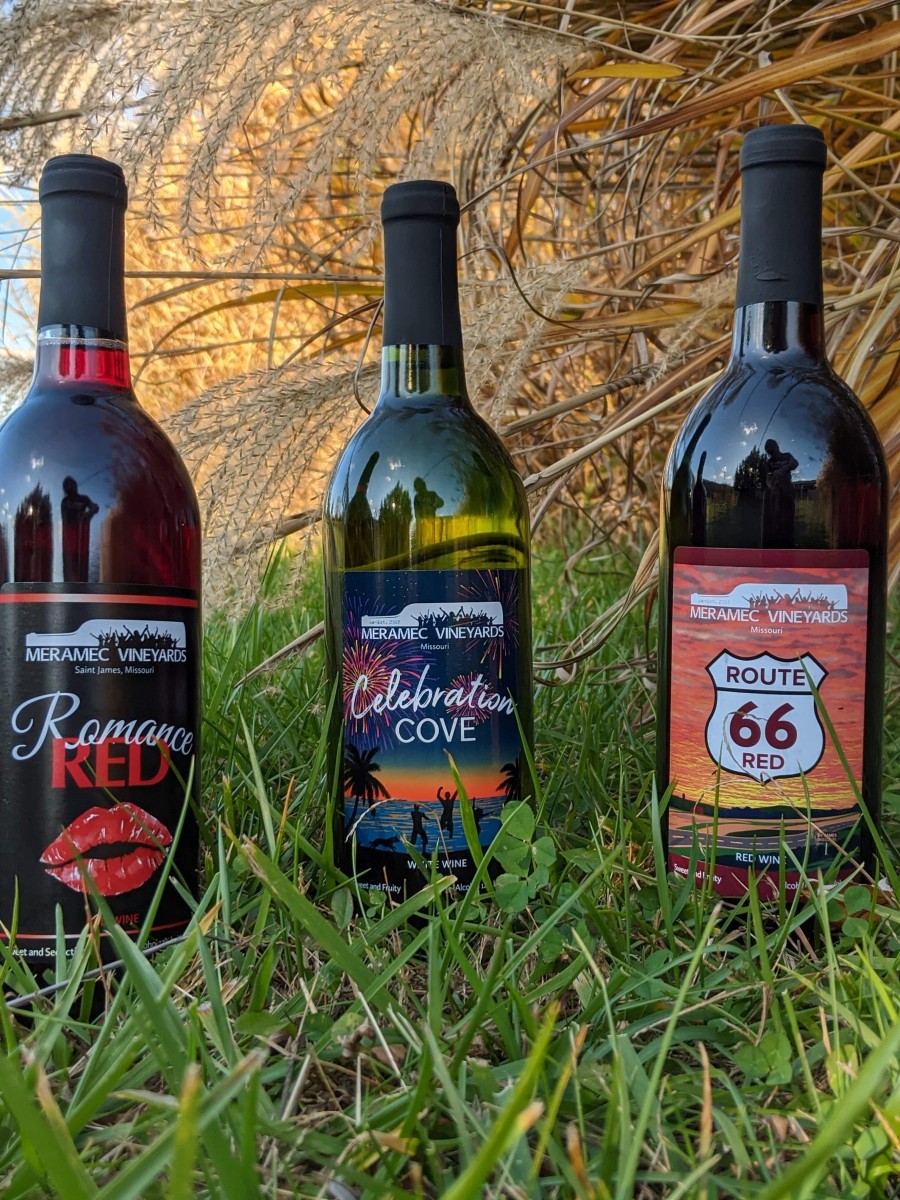 Meramec Vineyards Winery is excited to announce a new wine - Romance Red. A sweet and seductive Concord wine, Romance Red is a perfect way to celebrate love this holiday season!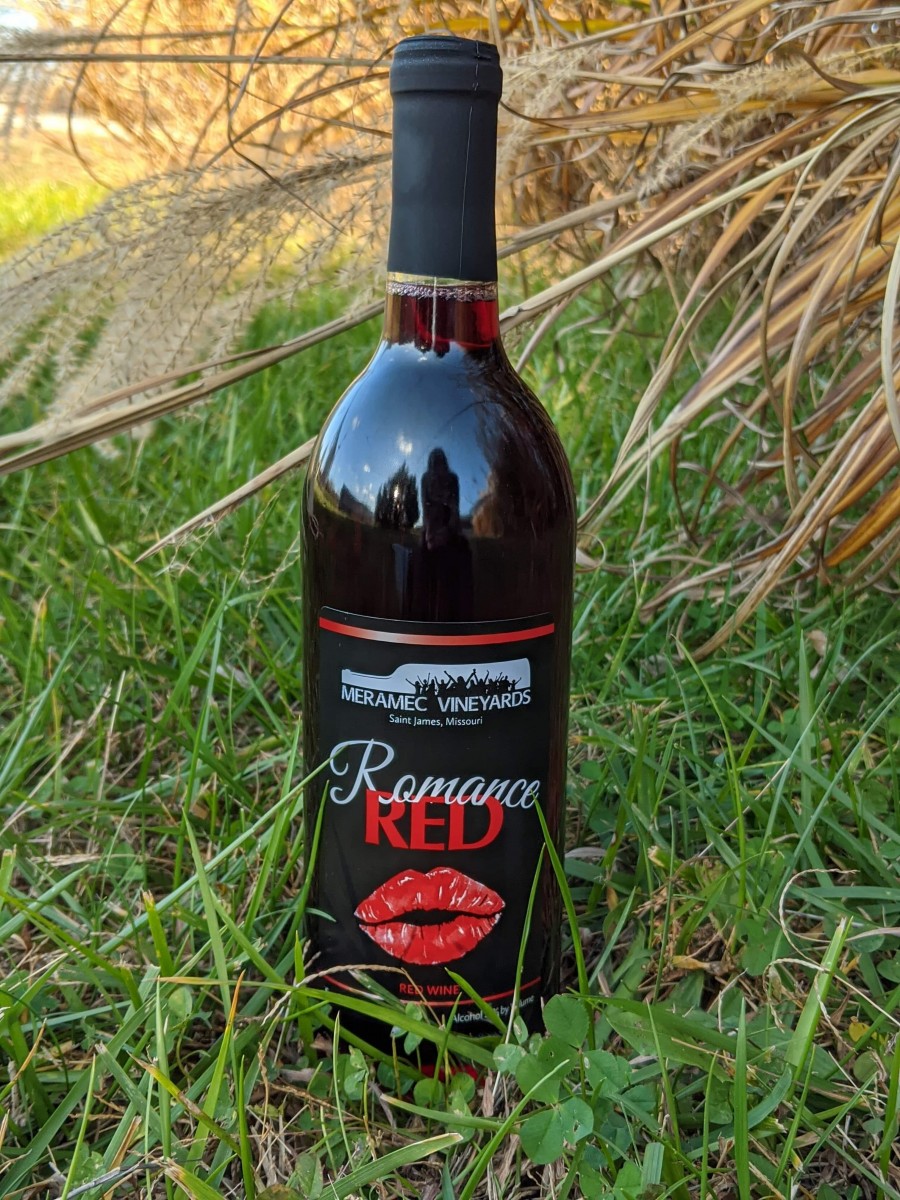 They have also re-branded their sweet red wine blend and sweet white wine. Route 66 Red will give your out-of-town guests a taste of Missouri while Celebration Cove is a celebratory wine perfect for ringing in the new year!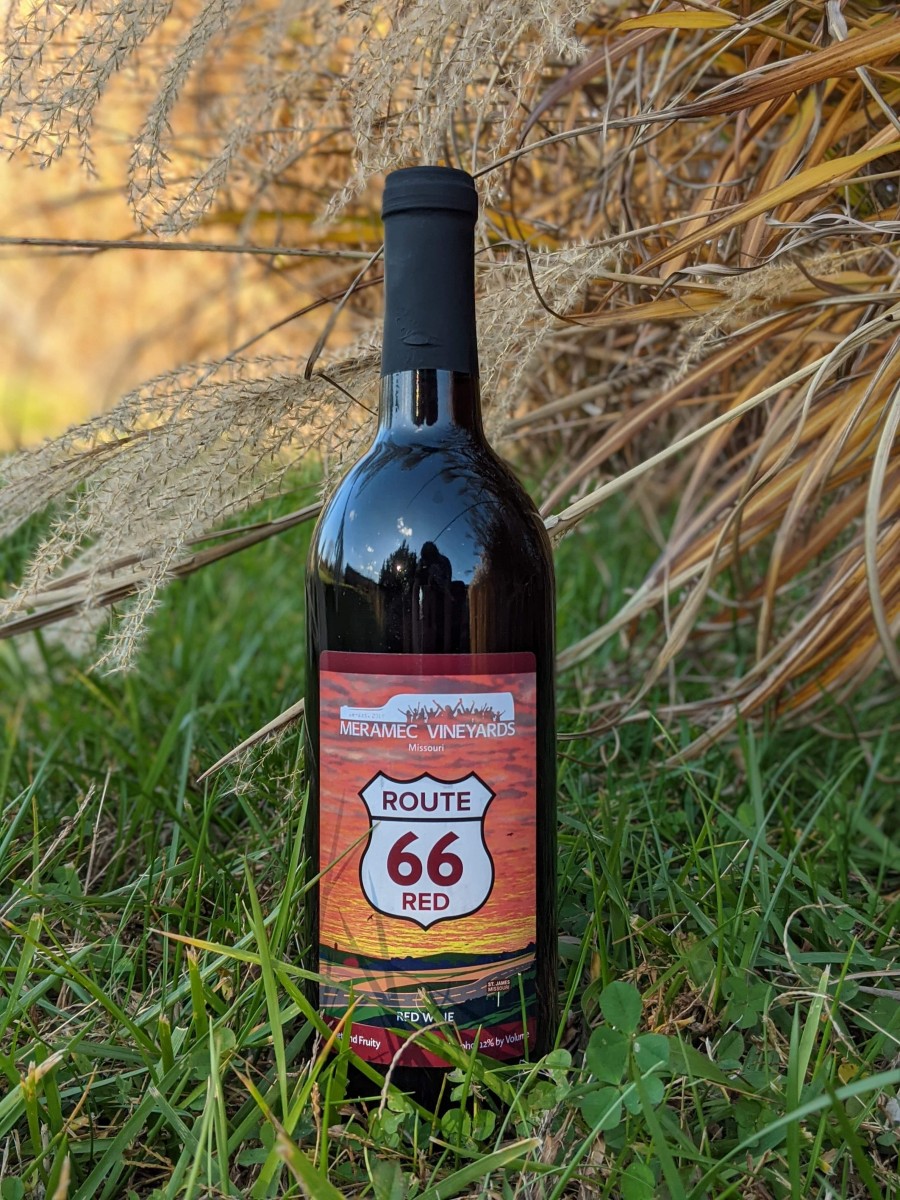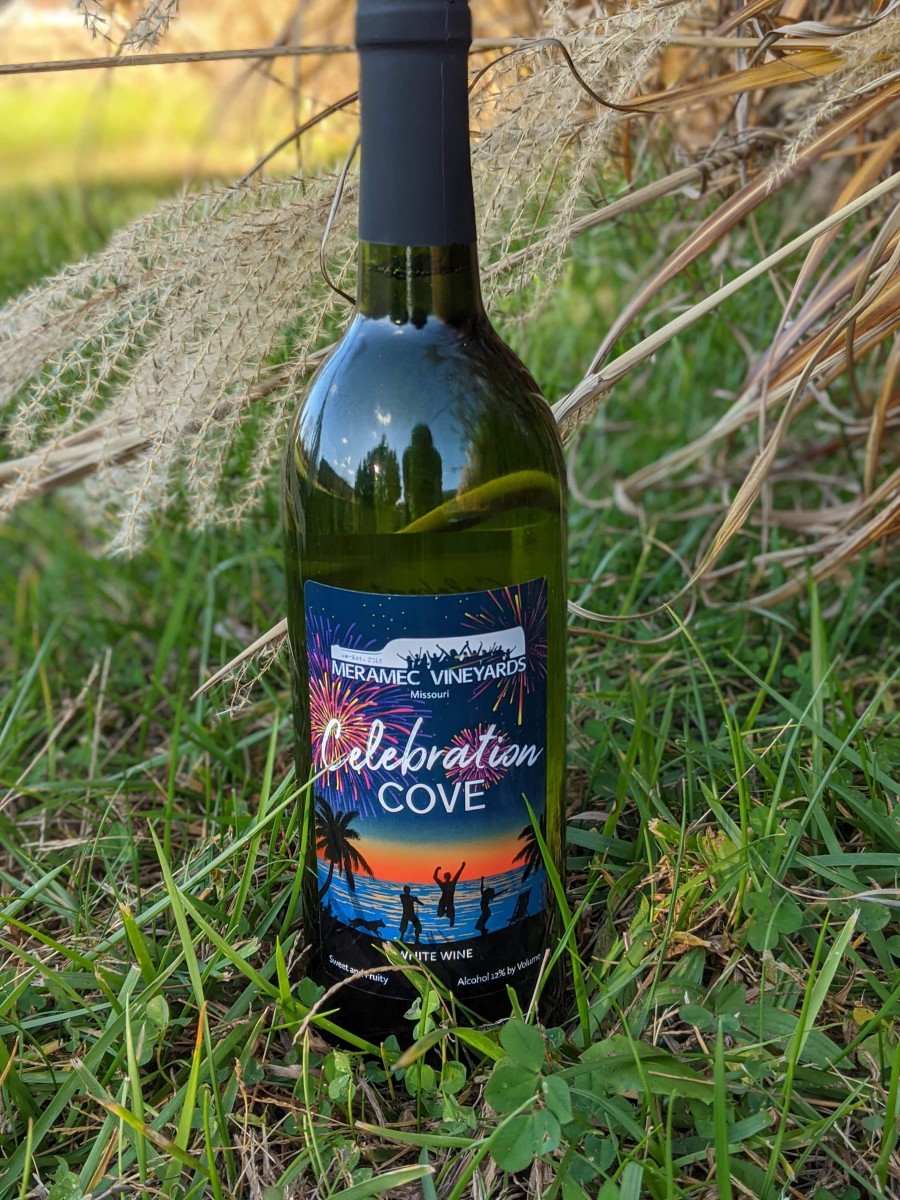 Get ready for a delicious cranberry wine. Montelle's Cranberry is semi-sweet with aromas of freshly picked cranberries and old-fashioned homemade cranberry sauce. The taste is crisp and full of fresh ripe fruit. Pair it with turkey, cranberry sauce, or serve with desserts. Want to make a Winetail? Serve this as a spritzer with crushed ice, or as a twist on the hot-toddy using equal parts Cranberry wine and apple juice with fresh cut apples and cranberries.
St. Wenceslaus is a ruby red sweet wine full of spice and ready to enjoy right out of the bottle. Just warm and serve. For extra flair, you can add lemon slices, orange slices, cinnamon sticks and apple juice.
Sand Creek Vineyard has bottled a new vintage of their Plank Road Red. This wine was named after the Old Plank Road that was traveled from Iron Mountain to Ste. Genevieve. The remains of that road are just yards away from the winery's property. While Plank Road Red has typically been a semi-sweet blend, it is now a sweet Norton-Chambourcin blend at the request of many patrons.

Seasonal Cranberry wine is back for the Holidays! Bursting with the aroma and flavor of ripe cranberries, this wine will go quick so grab some while it's available. Stone Hill's Cranberry wine is perfect served with your favorite foods, poured over ice, or even used in the kitchen as part of a special holiday treat. Whip up a Cranberry Sparkler by mixing equal parts Cranberry wine and Demi-Sec Sparkling wine or a Crantini using three ounces Cranberry wine, one ounce vodka and a lemon or lime twist for garnish.
Van Till Family Farm Winery is pleased to offer two very special wines for the holiday and gift-giving season. The always popular Chai Spice Wine is on the shelf again. It has often been described as "Christmas in a bottle." It is a sweeter red wine blend that is perfectly seasoned and ready to drink all winter long. Warm it up or serve it chilled. 
Also returning is What a Pear, which is a pear dessert wine. It is in a port-style that is fermented only, non-fortified, to preserve a fruit forward character.
Who's ready for a late fall release of the award-winning Signature Red? This Chambourcin-Syrah blend is waiting for you at West Winery.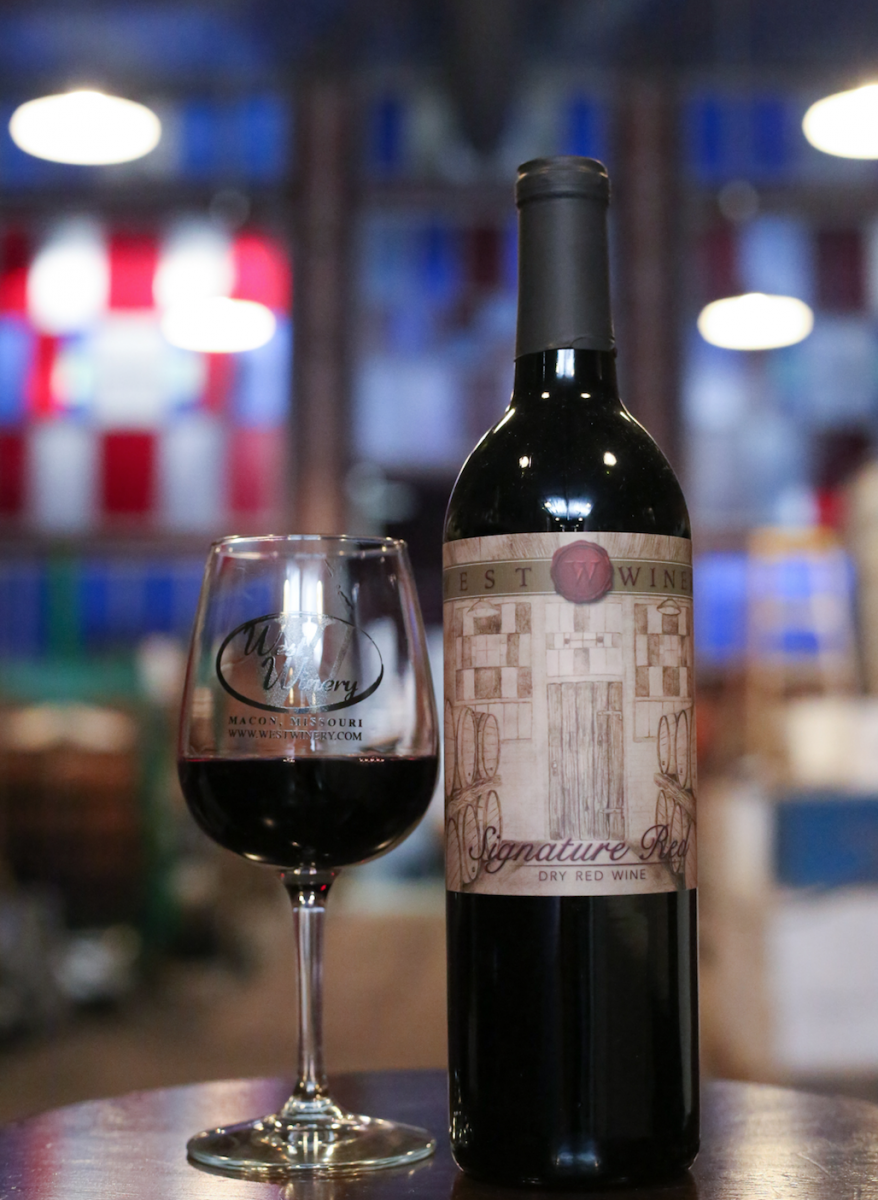 Whether you're looking for a gift or treating yourself, take advantage of these special offers!
Winery

Specials

Augusta Winery

Pick up an Advent Pack – 12 bottles, 1 for every 2 days.

 

Kakao Truffle Pairing Pack $20.

 

November 27-29 – Wine Friday! Specials on cases, merchandise, winter rentals, private tastings and more.

Balducci Vineyards

20% off all wines every Sunday, starting November 22 through December 20.

Baltimore Bend Vineyard

Black Friday sale – 10% off all bottle purchases and 15% off cases.

Edg-Clif Vineyard, Winery & Brewery

12 Wines of Christmas – includes top 12 wines perfect to give as a gift. Available December 1 while supplies last.

Les Bourgeois Vineyards

Shipping special for online purchases of $50 or more (see website for more information.)

 

Discounted gift sets available in the apparel & gifts section of online store.

 

Custom holiday labels, available in-store and online - $5 each.

 

Weekly specials/deals throughout November. Posted on Social Media on Wednesdays.

One being 12 Days of Christmas Case of Wine 

 

Sunday Shopping - Gifts with purchase every Sunday in November, up to $65 worth! 

 

December gift card bonus special. For every $75 purchased in gift cards, you will receive a bonus $10 gift card.

Meramec Vineyards Winery

10% off online wine purchases of $99 or more throughout the remainder of the year.

Noboleis Vineyards

Shipping special with the purchases of 3 or more bottles purchased from online story now through December 1. See website for more information.

Sand Creek Vineyard

Curbside Saturdays – place your order and pickup curbside.

 

25% off cases – mix and match.

Stone Hill Winery

10% off 6 bottles and 15% off cases – mix and match (includes a cloth 6-bottle carrying case).