December 16, 2021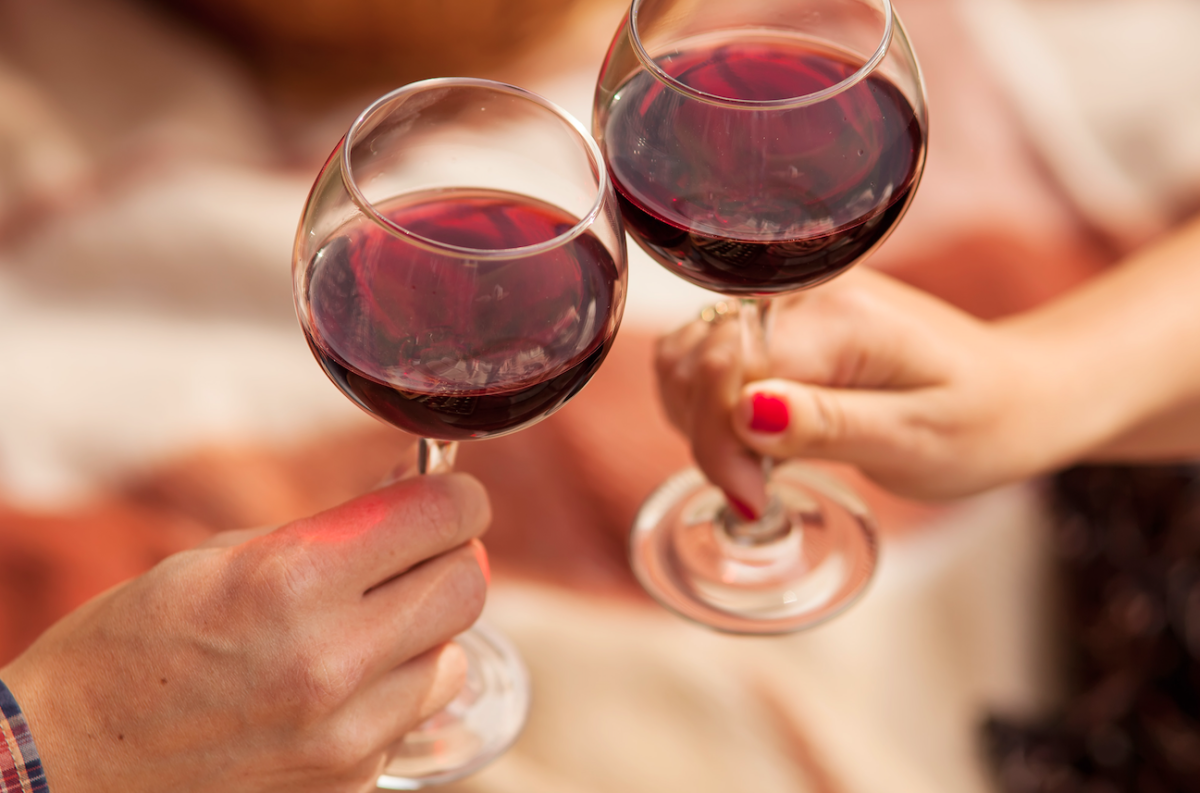 Wine etiquette is re-emerging for holiday festivities and New Year gatherings after dormancy during the pandemic. Although wine is still often enjoyed at home, knowing how to implement best wine practices in public is important during both business and personal enjoyment. Here's a few essential wine tips to sharpen your etiquette:
Glasses
Utilize the 5 S's of wine (see, swirl, smell, sip, savor) & think about each wine
These essential reminders allow you to thoroughly enjoy the event's offerings and have discussion points, as well as pairing notes
Know how to hold your glass – by the stem or by the base
Refrain altering the ideal temperature of wine by holding glass appropriately
Manage mouth marks on glasses (especially with holiday lipstick)
Where you choose to take your first sip, use the same place while enjoying
Your wine glass will go to the right of your water glass once seated
More room allows glass to be swirled, wine to open and exhibit flavors. Host should pour glasses one-third full for reds, one-half full for whites and three-fourths full for sparkling wines
Socially
Pour intently, holding bottle near the base – offer to guests first, pour with label facing outward
Using the base provides more stability as well as less room for bottle slips and spillage. Twist while ending your pour to reduce unexpected drips
Similar to table manners, enjoy portions at speeds similar to those around you
Make sure all have had a chance to try the available wine offerings
Cheers! Clink glasses at the bowl to reduce breakage, noise disruptions and germs
This time-aged tradition is paired best with well wishes and good eye contact
The host is responsible for filling glasses
Unless it is a unique situation, the host and hostesses should notice when a drink can use a fill
If you are the host…
Make wines approachable! Answer questions, go with the flow and try to stock your stash with wines your guests might enjoy
If you are the guest…
Enjoy what you like. Try new wines. Don't partake if you do not enjoy. Best way to know is to experience and ask questions
Cheers from Missouri Wines this holiday season! Try gifting your host a Missouri wine at a dinner gathering, purchasing one for an easy, thoughtful gift or even opening a Missouri sparkling in celebration of the New Year. Share your celebrations with us on social by tagging @missouriwine or #mowine.