DIY Wine Bottle Creations
March 25, 2020
Printer Friendly
Do you have leftover wine bottles sitting around? Turn them into something amazing! Below are some quick and easy ideas on how to upcycle those bottles.
For most of these crafts, you will want to remove the label. Here's how:
Soak the wine bottle in warm water with 5-10 tablespoons of baking soda or dish soap for 30 minutes. Remove the bottle from the water, and wipe the label off with a rag. If any of the label still remains, use a fingernail or steel wool to remove the rest.
Wine Bottle Garden Markers: Avoid a plant mix-up with these simple and handy plant markers.
More info at Home Talk.
Twinkle Garden Lights: As the days get warmer, you may prefer to spend the evenings in your garden. These lights are a great way to lengthen the amount of time you can spend working in and enjoying your outdoor spaces.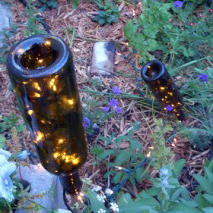 More Info at More Organics.
Wine Bottle Watering Device: A little time upfront can mean worry-free watering with these wine bottle watering devices that are perfect for container gardening.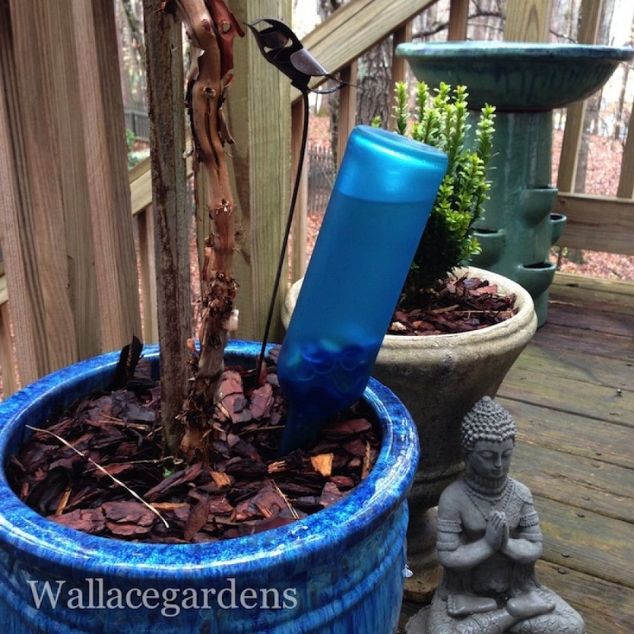 More info at Home Talk.
Self-Watering Planters: Transform your window sill into an herb garden with these beautiful and hassle-free self-watering planters.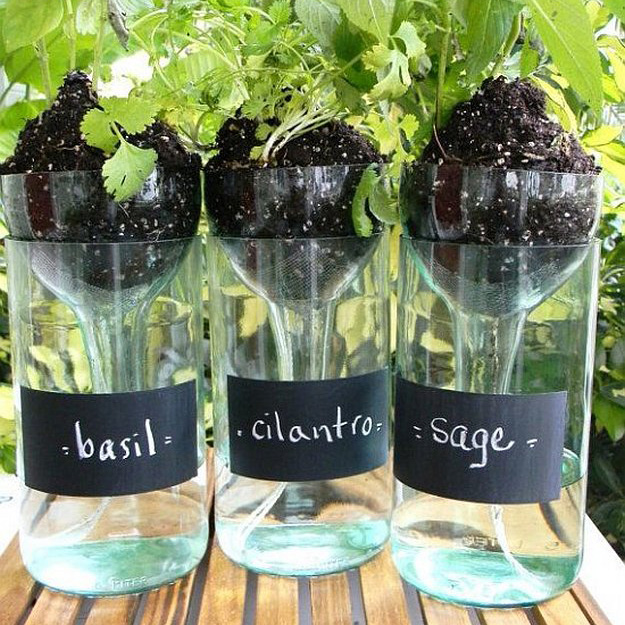 More info at DIYprojects.com.
Oil and Vinegar Jars: Turn a couple of empty wine bottles into classy and useful oil and vinegar holders. It's a great gift for your foodie friends and family too!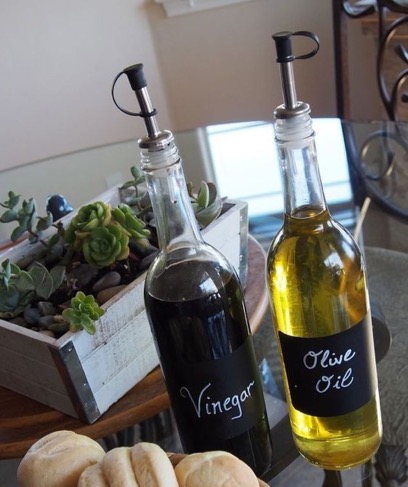 [Photo + tutorial from hometalk.com]
Twine Wrapped Bottles: All you need is a bottle, some twine and a hot glue gun or tacky glue to create beautiful homemade décor.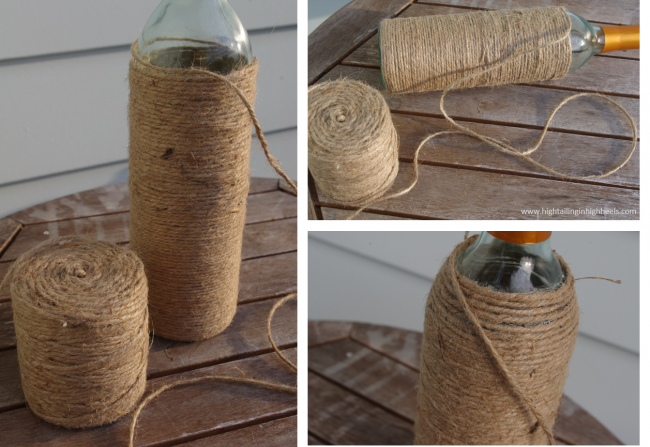 [Photo + tutorial from ablissfulnest.com]
We hope we have inspired you to create something awesome with your leftover wine bottles!