March 05, 2013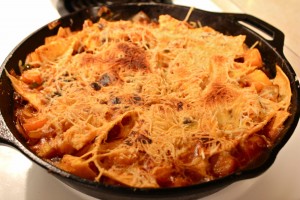 Since the Spanish conquest of the Aztec Empire, Mexican food has emerged as a complex fusion of European and Mesoamerican cooking styles. The cuisine heavily surrounds cultural traditions, including Day of the Dead and religious holidays.
This Sunday, many will celebrate Cinco de Mayo. The day recognizes May 5, 1862, when the Mexican army unexpectedly defeated the French in the Battle of Puebla. In the state of Puebla, May 5th is an official holiday. However, Mexico does not observe the date as a national holiday. Many Americans confuse Cinco de Mayo with Mexico's Independence Day, which is celebrated on September 16th.
Cinco de Mayo originated in the U.S. when Mexican-Americans honored the first five years of battles for freedom during the American Civil War. Today, it is an international celebration of Mexican pride. There are many fiestas thrown, highlighting cultural traditions and food.
With soulful and earthy flavors, Mexican cuisine has become a favorite in the American food scene. There are iterations of it throughout the Southwest, most notably in Texas (Tex-Mex), and home-cooks have shared easy spins on Mexican classics. Cinco de Mayo is the perfect time to try out your Mexican favorite, whether it be tamales or enchiladas, there's always something for everyone!
This modified enchilada recipe is perfect for easy entertaining. It requires few ingredients, and is served like a casserole right out of a skillet. Add your favorite accoutrements like sour cream, cilantro or guacamole and serve. It's a healthier alternative and pairs wonderfully with a semi-dry white, like Traminette. For the margarita-love, substitute white wine for tequila in this recipe. Pair with a sweeter white like Vignoles to bring out the citrusy flavor.