June 09, 2022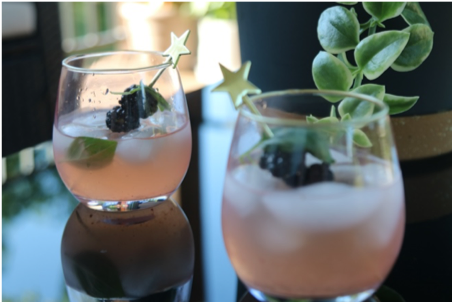 If you are looking for a way to make a Missouri Catawba even better, we have the recipe for you. This cocktail has a beautiful blend of flavors and color that is perfectly suited for a summertime sipper.
Total time: 5 minutes
Serves 1 (multiply recipe in shaker for desired number of servings)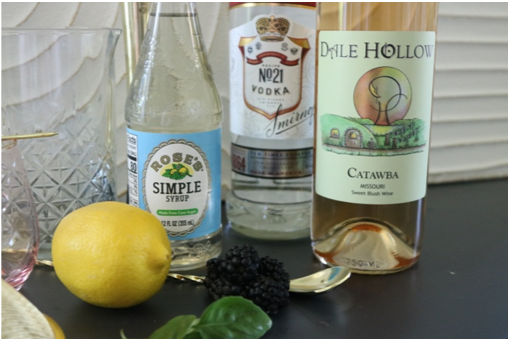 Ingredients
¾ oz vodka
½ oz lemon juice, freshly squeezed
½ oz simple syrup
1 fresh blackberry
2 basil leaves
2 oz Catawba wine
Garnish – basil leaves and blackberries (optional)
Ice
Steps
1.Combine vodka, lemon juice and simple syrup into pitcher or shaker.
2.Add blackberry and muddle with muddler or spoon.
3.Add basil leaves and ice. Stir or shake until well-chilled.
4.Add Catawba and stir or shake. Strain over fresh ice in serving glass.
5.Garnish with basil leaves and blackberries as desired.
Give this simple 5-step cocktail recipe a try and let us know what you think on social media @missouriwine or #MissouriWine.