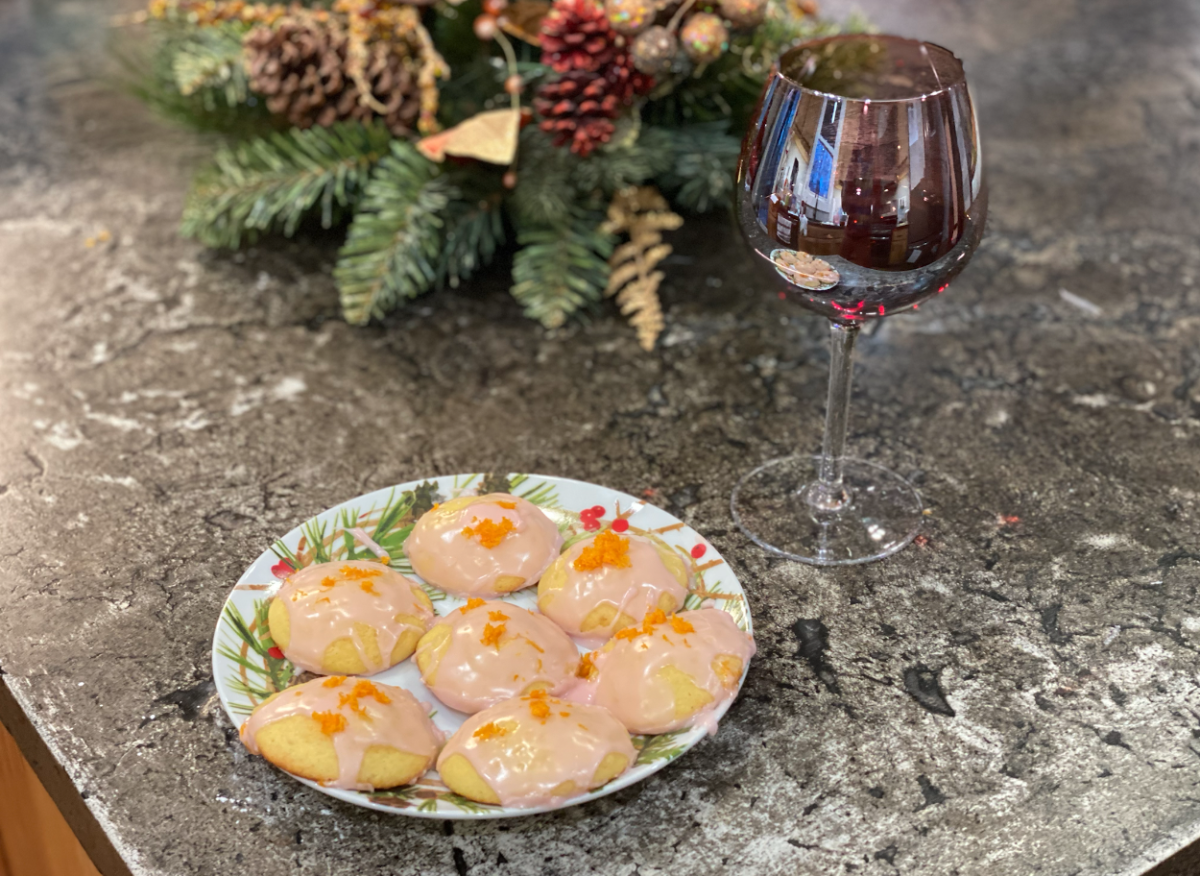 Zest up cookies with an easy wine icing glaze. Just two ingredients – wine and powdered sugar – will take your baking skills up a notch. Try it out in this easy recipe!
Prep time: 15 minutes (45 with time to chill dough)
Serves: 10-12
Ingredients
1 box yellow cake mix
1c softened butter (2 sticks)
4 eggs
2 tsp vanilla extract
1/2 orange (2 tbsp orange juice)
For icing:
1 bottle of St. James Cranberry wine
1/2c powdered sugar
1/2 orange (zest top of each cookie)
Instructions
Preheat oven to 350°F.
Melt butter and add to medium mixing bowl. Whip butter by hand or with blender until smooth.
Add yellow (or white) cake mix to mixing bowl, followed by eggs, vanilla extract and juice from the fresh orange.
Combine mixture by hand or on low with a mixer until smooth. Place dough in the fridge for 45 minutes to chill.
Once chilled, scoop dough with a cookie scoop and place 2 inches apart on a baking sheet. Bake for 6-8 minutes. Repeat steps with remaining dough.
Remove cookies from oven and let cool. While waiting, mix powdered sugar and gradually add in 2 tbsp of Cranberry wine and whisk together until glaze icing forms.
Drizzle about 1 tbsp of icing on each cookie. Zest an orange and top each cookie with the zest before the glaze hardens.
Plate and serve with a glass of cranberry wine. Enjoy!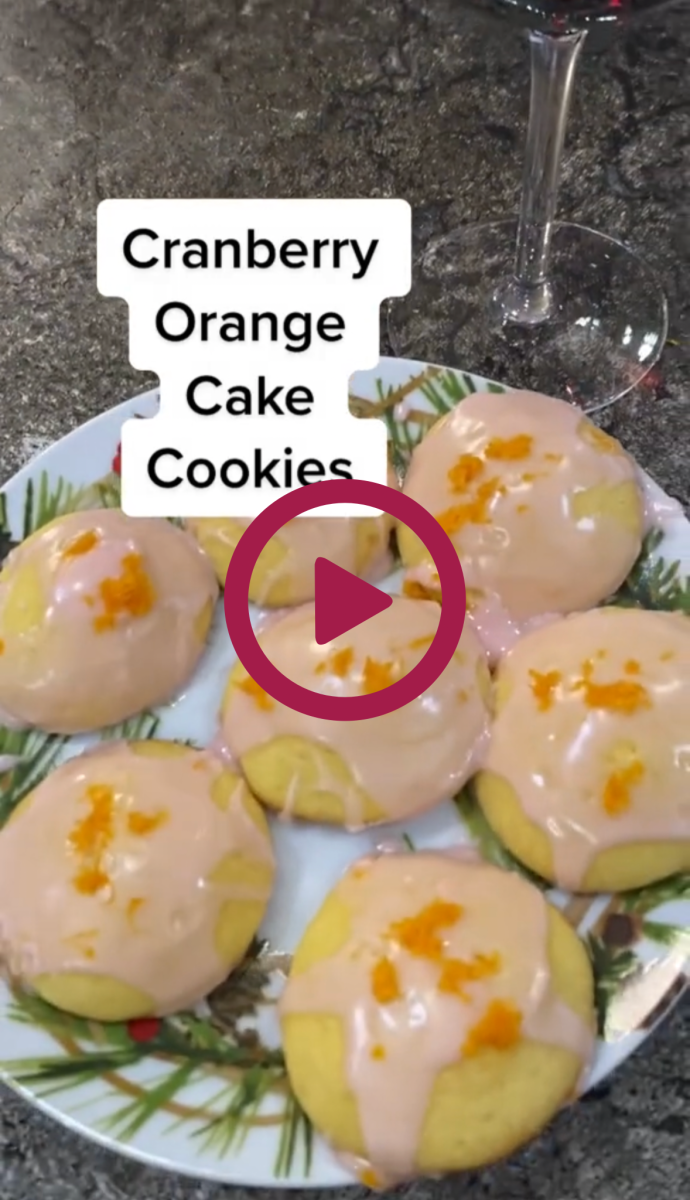 Use any sweet or fruit wine to create an icing when baking! Try these fluffy cake cookies and let us know what you think. Tag us on social media with #missouriwine and @missouriwine.