Corks and screw caps each have a place with Missouri winemakers
October 26, 2021
Printer Friendly
Many wineries have faced the cork vs. screw cap debate in Missouri. Parker Puchta, of Adam Puchta Winery, has plenty of proof that screw caps hold up strong in the fight. After a few years of wine quality concerns with cork inconsistencies and cork taint, Adam Puchta Winery made the switch to utilizing screw caps for most of their wines.
Not only was it an easy and fast way to ensure wine quality and consistency, but it was also a huge cost savings. The average cost they were paying per cork was about 30-45 cents, while screw caps cost them 8-12 cents apiece. Some corks, mostly natural varieties, can cost up to $1.50 per cork. With the cost of cork, also comes the expense of shrink capsules to seal the wine bottle, coming in around 9 cents each. Corking and putting the shrink capsule were outsourced services, meaning two additional shipping costs as well. Parker says switching to screw caps saved Adam Puchta Winery more than a half a million dollars in production costs.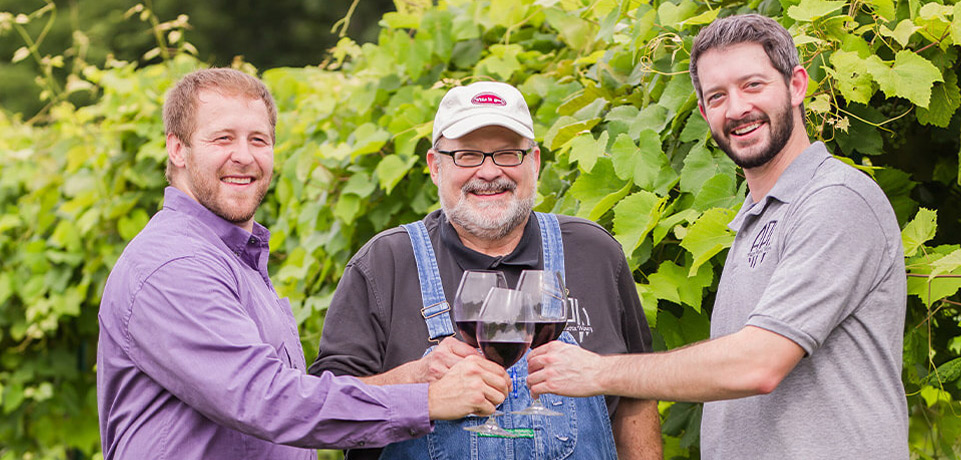 (Photo courtesy of Adam Puchta Winery: Parker pictured on right) 
Screw caps and corks both provide a great result in keeping wine fresh. Cork is a more traditional option and is often used for wines being stored and aged for long periods of time. Parker says they still use corks for their Norton, Sherry and Port wines. Screw caps can keep wines fresh for just as long according to recent industry studies, it just comes down to preference. Parker alludes to the romance of opening a bottle of wine and how many enjoy the uncorking experience. Screw cap options provide accessibility for those without a wine opener, as well as those serving wine in larger quantities.

With most of their wine selection being consumed within six months to a year, it made sense for Parker and his team to switch to mostly screw caps. When their winery is busy, especially in times such as Oktoberfest and Maifest, it is a huge benefit to have wines with screw caps for the ease and speed of pouring wine for large crowds of visitors.
Adam Puchta Winery also decreased their amount of bottling days by half – going from once a week to several times a year. Before, they could only bottle one type of wine on a bottling day, now they can bottle several wines in one session. There are several challenges such as having storage space, glassware, labels and volume, but Parker says that has paid off in the long run as they adapted to these challenges.
Parker and his team work with Brent Baker of Old Woodlam Custom Bottling in Owensville, who serves more than 100 wineries across the state. Rumor has it that he has bottled more than three million bottles this year.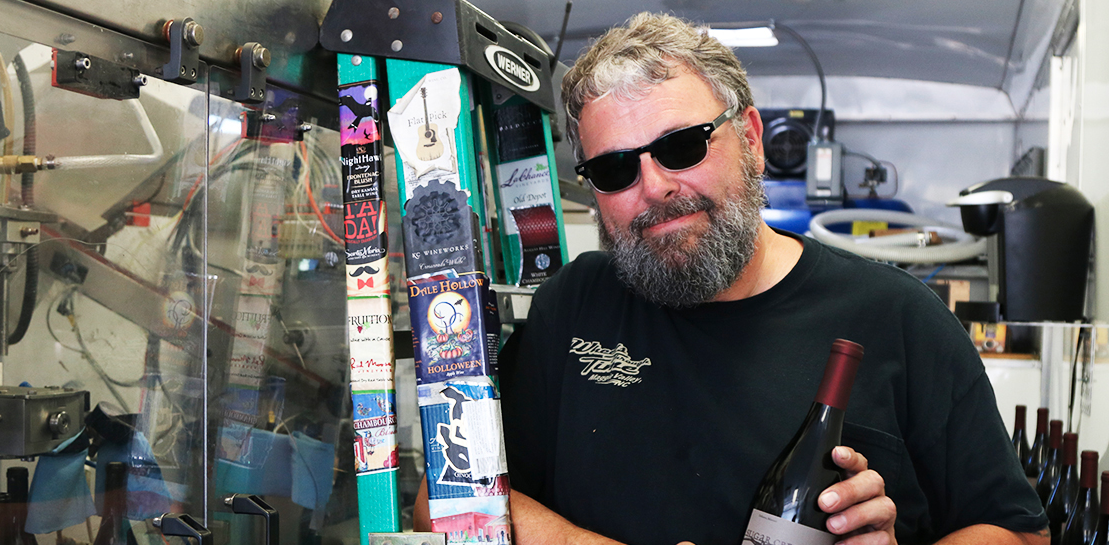 Aside from the production cost difference, it is much more time efficient for Parker and his team in the long run. "It is a big cost savings at the end of the year," Parker says. Any tools to make quality wine that is affordable for the customer, as well as a better product is a win for us.
Adam Puchta Winery is located in scenic Hermann. Stop in and try a flight of their delicious wines on your next trip through! Tag your travels with #mowine