Concord Month in Missouri
July 07, 2020
Printer Friendly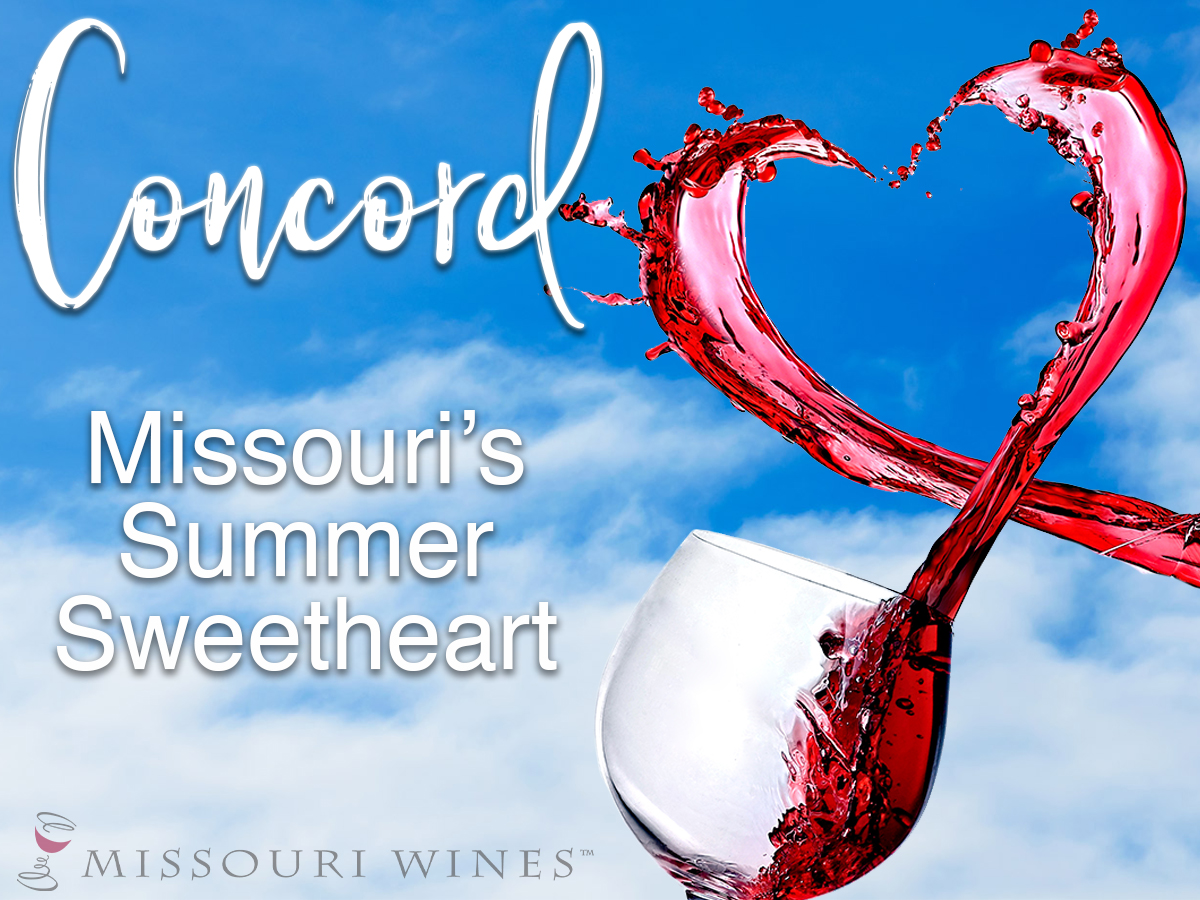 The sun is beaming down and we're cooling off with Concord, July's varietal of the month. Concord is a must have when looking for something sweet and refreshing!
Concord, pronounced kahn-kord, is a deep, dark plum colored wine that smells like a jar of concord grape jelly. Its candy-like sweetness pairs well with cheddar cheese, BBQ, pork chops, orange chicken, spicy seafood, nutmeg, vanilla, poached pear, figs, grape pie and chocolate.
Concord accounts for 6.6% of all grapes grown in Missouri. There are 111.9 bearing acres of concord grapes in the state.
We invite you to sit back, relax and sip a glass of Missouri's summer sweetheart!