Concord Month in Missouri
July 02, 2019
Printer Friendly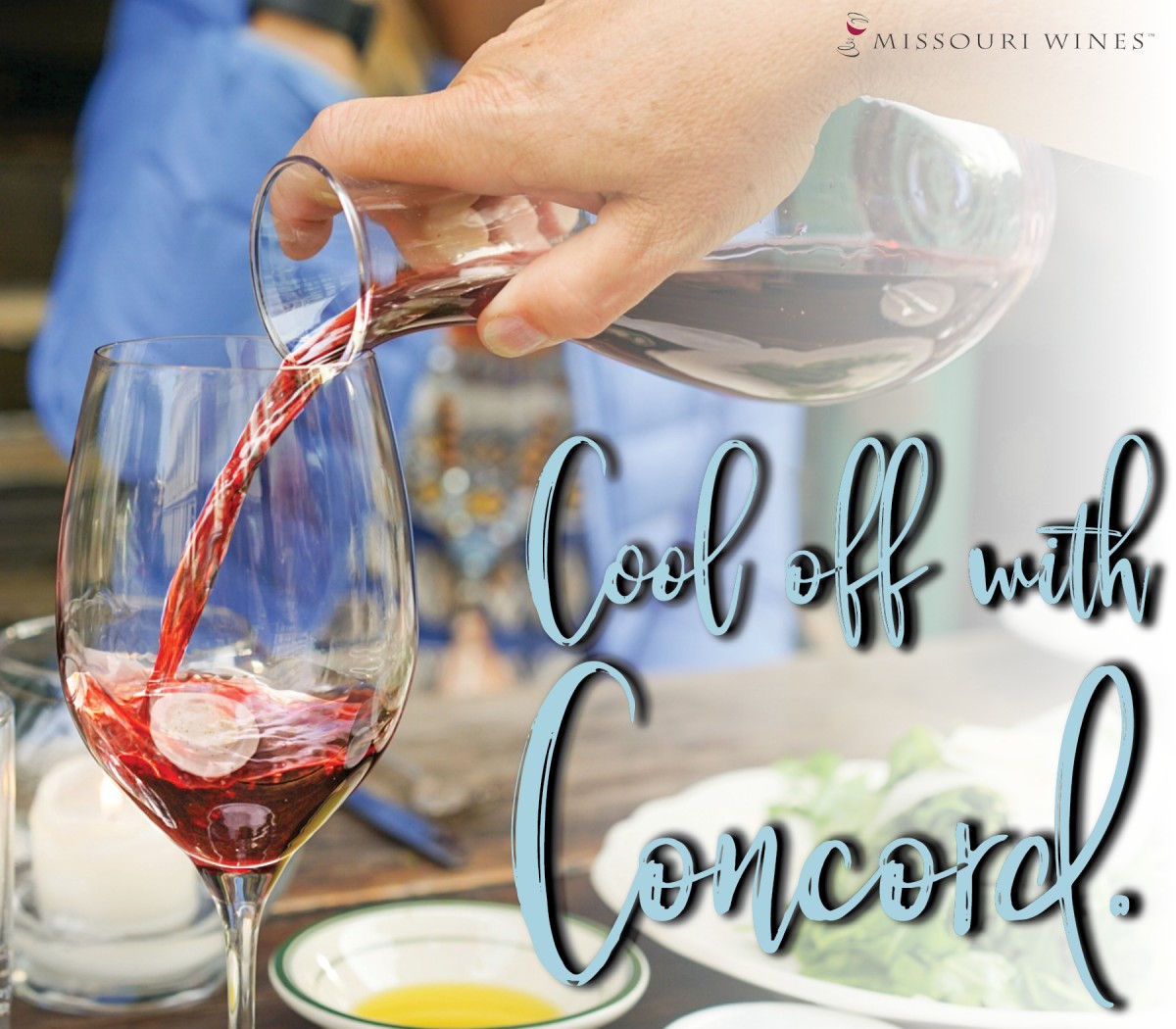 Summer is here and so is Concord month. Cool off with this sweet red wine that pairs great with warm weather.
Concord, pronounced kahn-kord, is a deep, dark plum colored wine that smells like a jar of concord grape jelly. Its candy-like sweetness pairs well with cheddar cheese, BBQ, pork chops, orange chicken, spicy seafood, nutmeg, vanilla, poached pear, figs, grape pie and chocolate.
Concord accounts for 7% of all grapes grown in Missouri. There are 120.5 bearing acres of concord grapes in the state.
Missouri Wines invites you to cool off with Concord on a hot summer day!