Chicken Wings and MO Wine
July 27, 2017
Printer Friendly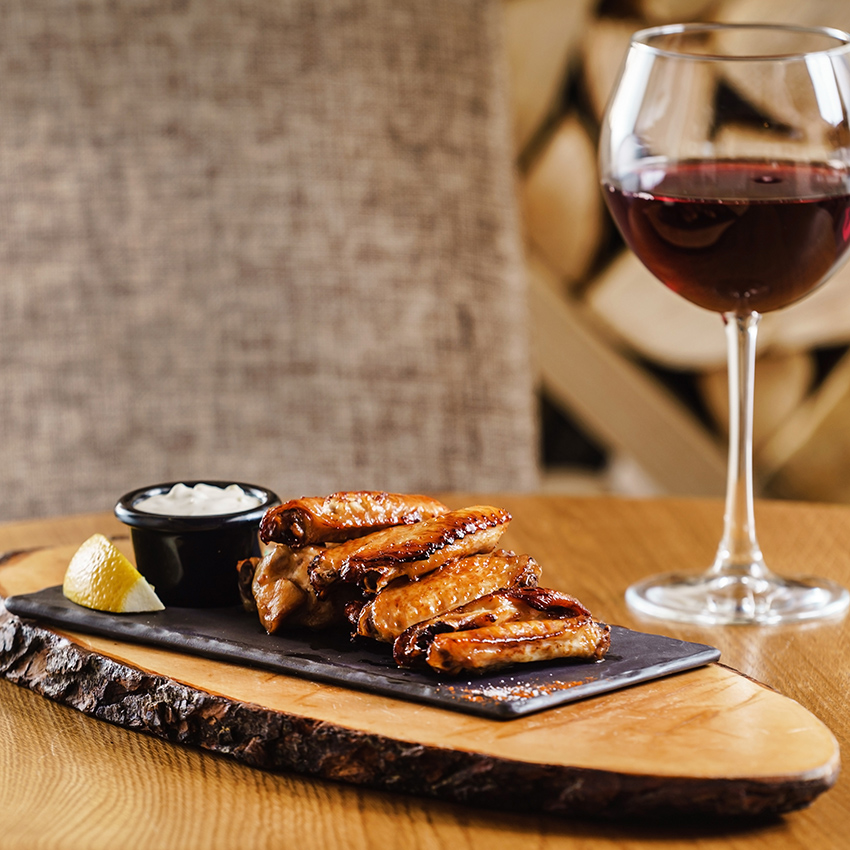 National Chicken Wing Day is celebrated on July 29th, but wings are a favorite for many year-round. Why not match up this delicious dish with a local wine for a winning flavor combo? There are countless styles and recipes for wings, but when selecting a wine to pair, keep in mind the sauce and spice level. Sweet cuts heat. So, if you like spicy wings, put out the fire with a slightly sweeter Missouri wine. Match up or complement the most dominant flavor of the sauce with the flavors and aromas of the wine. 
We've made some pairing suggestions for nine classic types of wings to get you started on your wings and wine adventure.
Classic Buffalo + Vignoles
Savory BBQ + Chambourcin
Spicy BBQ + Catawba
Garlic Parmesan + Chardonel
Caribbean Jerk + Traminette
Teriyaki + Vidal Blanc
Lemon Pepper + Seyval Blanc
Honey Mustard + Traminette
Chipotle + Vignoles 
Mix and match to find your favorite wings and wine combo. Cheers!