April 04, 2023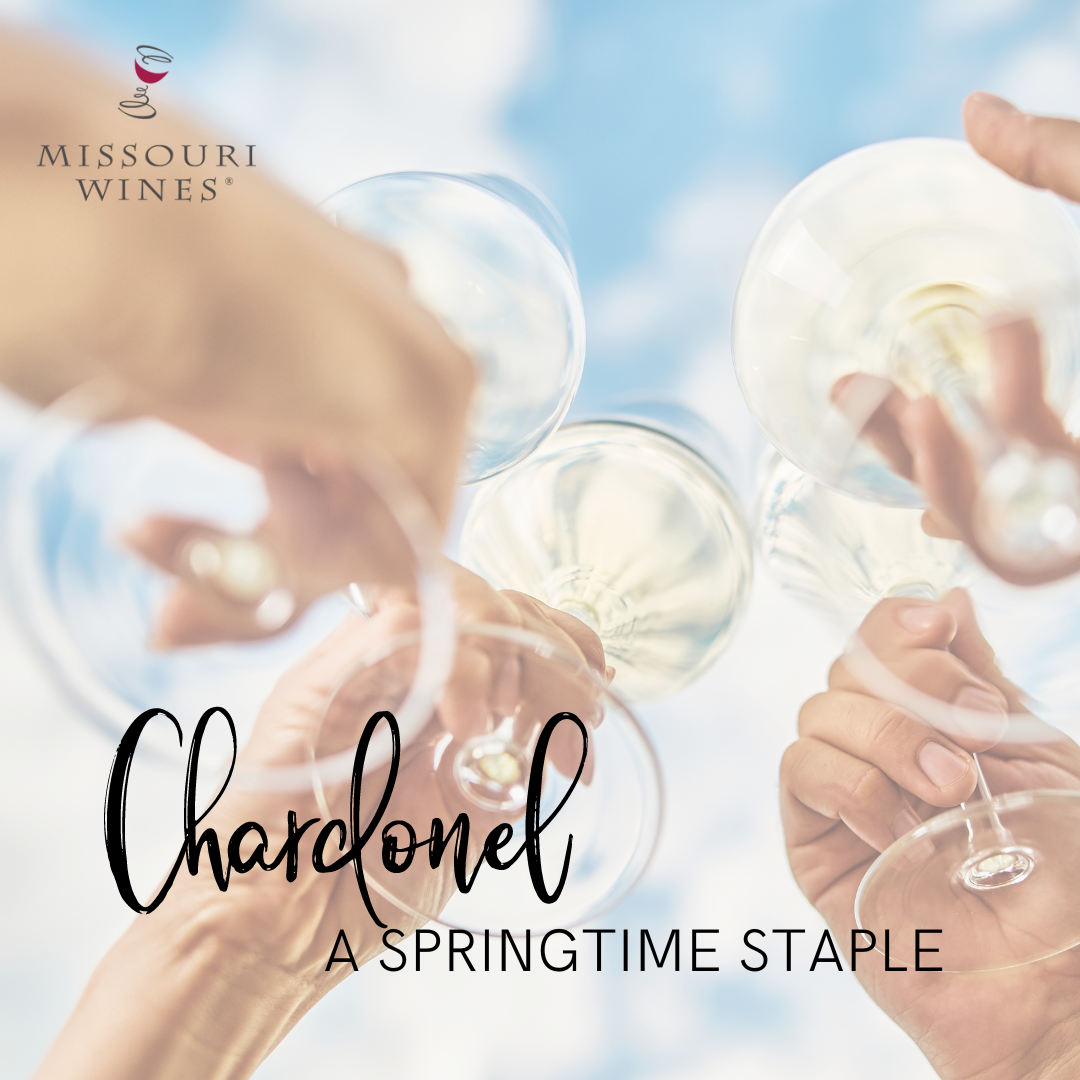 Every April, we take the time to focus on Chardonel. This "springtime staple" is easy to love. As the weather turns warmer, it is the perfect seasonal transition to white wines. Its crisp and delicious fruity notes awaken the senses, just as spring warms the Earth in Missouri wine country. The crisp acidity is balanced and refreshing, perfect for all kinds of wine enthusiasts.
Augusta Winery's 2021 Estate Bottled Chardonel won Best Chardonel Varietal at the 2022 Missouri Wine Competition held in July. The winemaker, Colin Pennington, was excited that Augusta Winery secured this honor.
"The 2021 Chardonel was produced from a young vineyard where the vines are still establishing themselves," Pennington says. "I couldn't be happier with how this Chardonel turned out and I'm excited to see what this vineyard produces in the future." 
You'll find another award-winning Chardonel at Adam Puchta Winery in Hermann. Their 2021 Chardonel took home top honors, earning a Jefferson Cup at the 2022 Jefferson Cup Invitational Wine Competition.
Lee Baker, Adam Puchta Winery's Brand Ambassador, shares excitement about what you'll experience from their winemaking process for Chardonel.
"It's made using the 'Sur Lie' (on the lees) style which is how the signature aromas and flavors of green apple and unripe pear come to life," Baker says. "Being left on the lees imparts a softer mouthfeel that is present in the finish of this lightly oaked dry white wine."
One of the best ways to explore the Chardonel varietal is to experience it in pairings. 
Baker says their Chardonel pairs beautifully with seafood, baked Brie, French cheeses, grilled chicken, alfredo, pesto, Portobello mushrooms, and more.  They also feature a Chardonel cheese sauce, served with warm, Bavarian style pretzels, at their 1855 Cellar Bistro.
Add these delightful springtime staples to your list to try the next time you visit Augusta and Hermann. Share your experiences with Chardonel by tagging #missouriwine and @missouriwine on social. Cheers to Chardonel Month!