November 10, 2022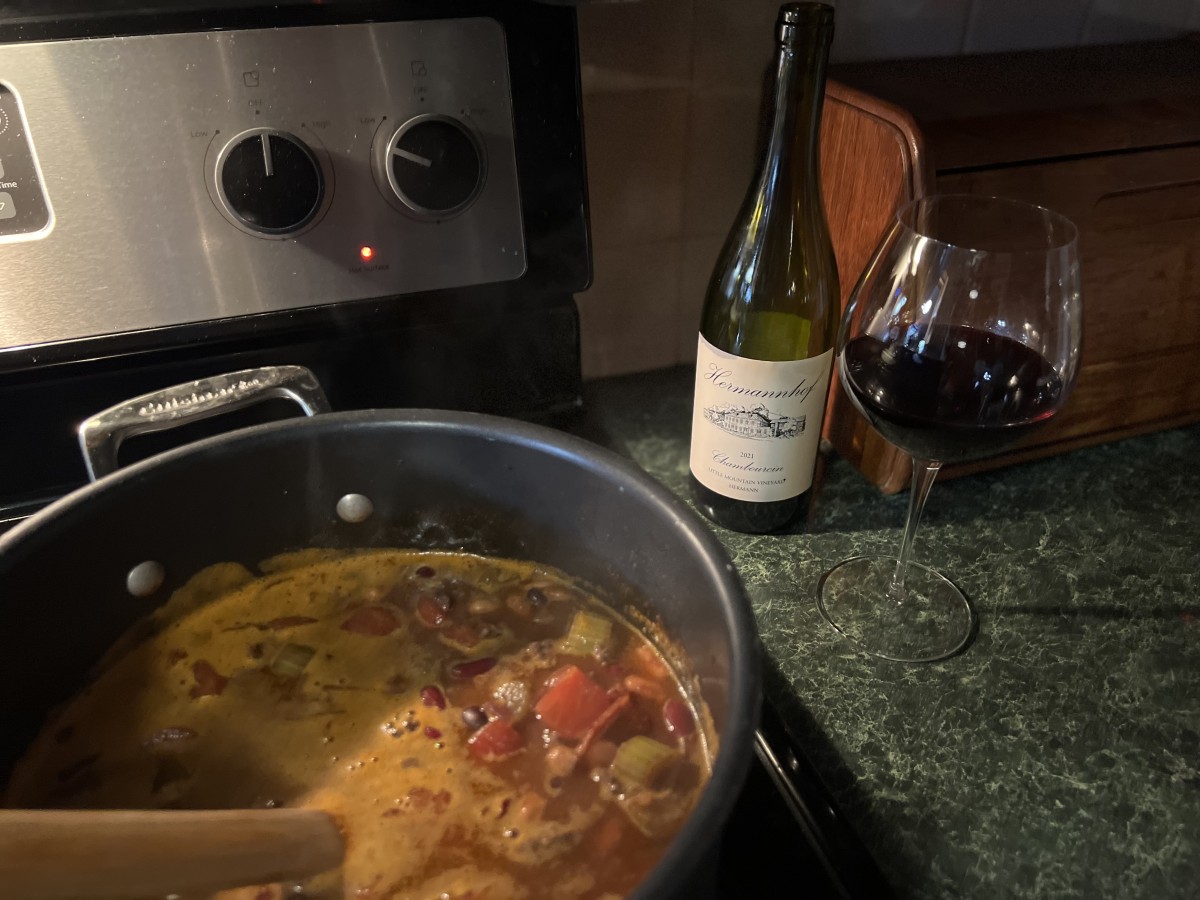 During November, we celebrate Chambourcin! Not only does this dry red wine win awards regularly, but it is a perfect option when selecting a great wine for transitioning to colder weather. Many Missourians hunt for game year-round but take great pride in deer season each November. Here's a chili recipe that is perfect for the wild game that you and your family bring home this year. This lean and nutritious meat is elevated with the bold and spice filled flavors from a Chambourcin. This simple recipe is sure to satisfy as days get colder.
Prep Time: 30 minutes
Cook time: 3 1/2 hours
Serves: 6
Ingredients
4 tbsp vegetable oil
2lbs ground elk
1 large red onion
3 stalks celery
1/2 bottle of dry red wine (we used Hermannhof Winery's Chambourcin)
2 cans diced tomatoes
1 can black beans
1 can kidney beans
1 can pinto beans
2 tbsp red pesto paste
2 tbsp minced garlic
1 packet chili seasoning
1 tbsp garlic powder
1 tbsp crushed red pepper flakes
1 tbsp cumin
1 tbsp salt
1 tbsp pepper
1 cup water
Optional toppings: grated cheese, oyster crackers, saltine crackers, Fritos, sour cream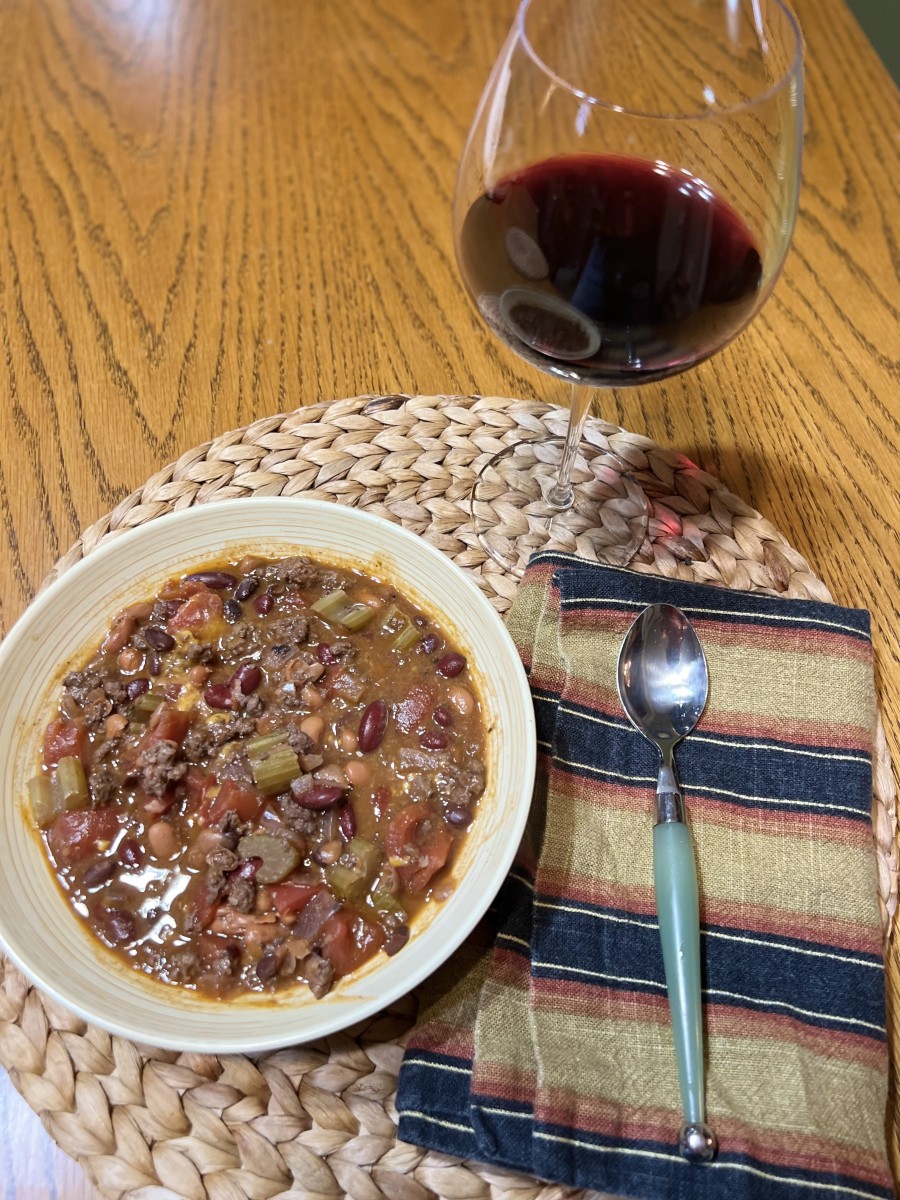 Instructions
Heat pan with 2 tablespoons vegetable oil and add ground venison. Season with salt and pepper. Cook meat until browned. Remove all elk and place in a seperate bowl.
Add additional 2 tablespoons vegetable oil, diced onions, chopped celery and minced garlic to pan. Sauté until onions are translucent and soft. (usually 5-6 minutes)
Add 1/2 bottle of dry red wine to a stock pot with sautéed vegetables. Deglaze mixture, being sure to get all bits on the bottom of the pot.
Mix in meat, diced tomatoes, black beans, kidney beans and pinto beans, pesto paste, minced garlic. Next, add the packet of chili seasoning, garlic powder, crushed red pepper flakes, cumin, salt, pepper and finish with adding a cup of water to the stock pot.
Simmer chili for 2-3 hours. Stir chili mixture thoroughly periodically throughout the cook time.
Serve chili in bowl. Feel free to add fixings such as grated cheese, sour cream, oyster crackers, saltine crackers or Fritos. (optional) Enjoy!
Pick up a Chambourcin this season – it is certainly a gold for your glass! Let us know if you try this recipe. Tag us on social media with @missouriwine or #missouriwine to share!