Chambourcin Month in Missouri
November 06, 2019
Printer Friendly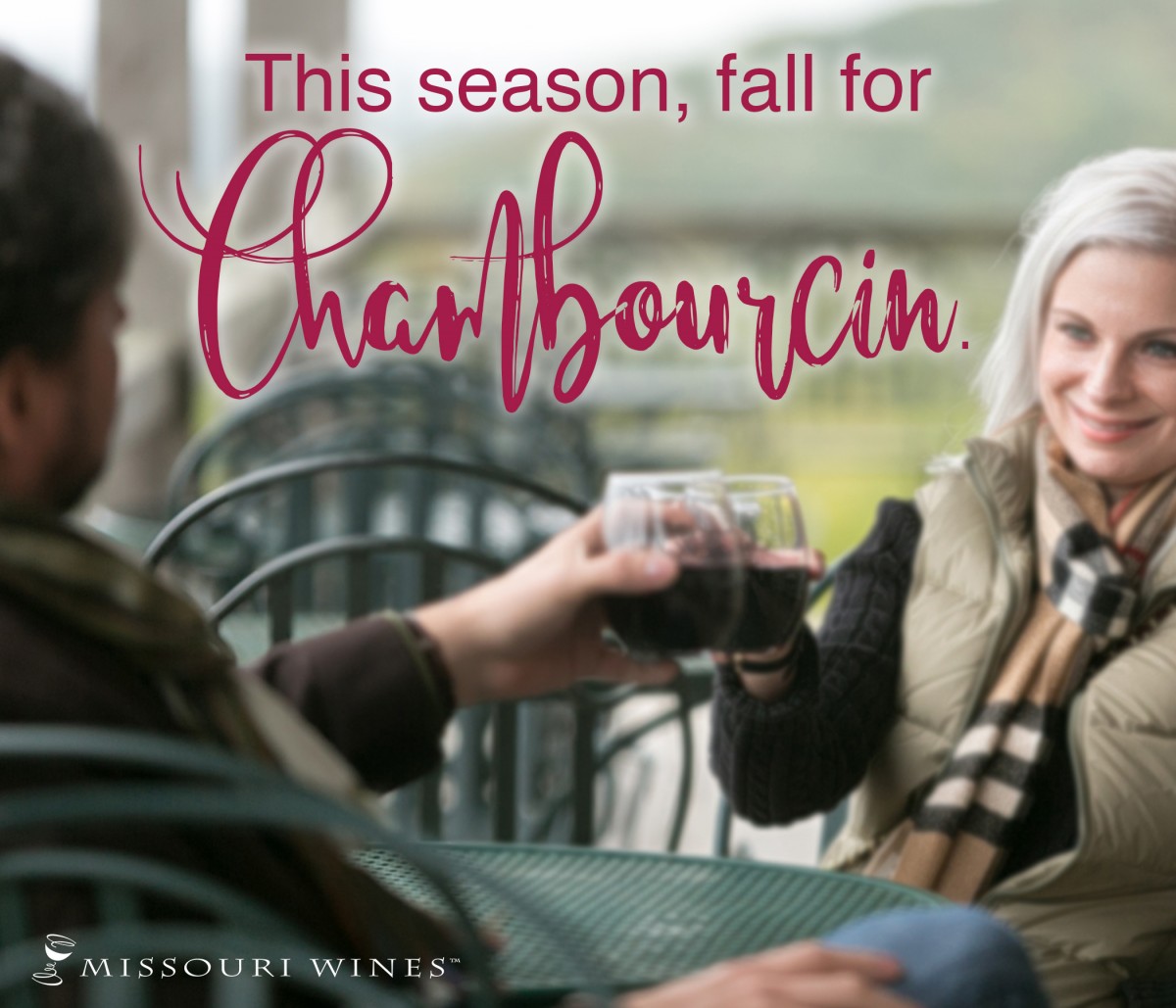 This November we are falling for the shades of red, yellow and orange leaves blanketing the ground, vibrant mums and pumpkins scattered around town, football season with friends and family and, most of all, we're falling for Chambourcin.
November is Chambourcin month. This medium-bodied, red wine is the perfect gateway to dry red wines. Fruity (think cherry) and earthy with soft tannins, this French-American hybrid wine is great on its own but even better with food. Chambourcin will be your go-to red house wine during the holidays as it pairs well with Thanksgiving turkey and delicious cobbler.
Of all grapes grown in Missouri, Chambourcin accounts for 11.5% with nearly 196 bearing acres throughout the state. The vine is low to moderately vigorous and is not reliably hardy in northern Missouri.
This award-winning grape took home the Governor's Cup, Best of Class and three gold medal awards at the 2019 Missouri Wine Competition.
In honor of this special month, many Missouri wineries are offering specials on their delectable Chambourcins.
Be sure to try this beloved dry red wine while visiting Missouri wine country this month and pick up a bottle for Thanksgiving dinner.