Chambourcin: Might Win You Over
November 01, 2018
Printer Friendly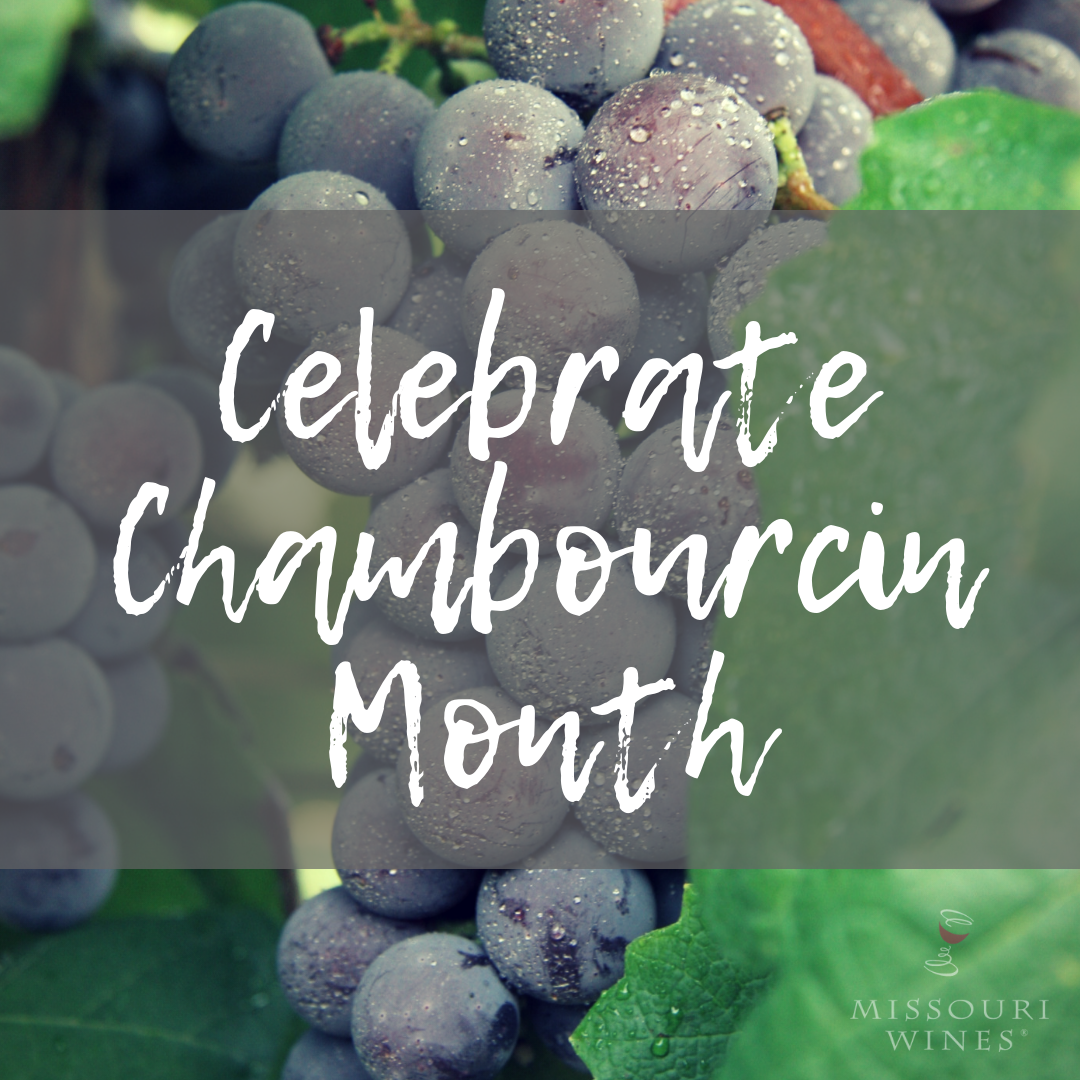 Hello November! It's officially the start of the holiday season. As you spend your time thinking about the holidays, the food you'll serve and the guests you'll invite… make sure you include your favorite Missouri wine in your gatherings. 
November is also Chambourcin Month, and here at Missouri Wines, we believe celebrations are best with Chambourcin! Chambourcin is a high-quality, medium-bodied, dry red wine with many great attributes. Its characteristics range from a cherry and light oak smell to a moderately fruity taste – you might even note berry flavors. Additionally, this grape accounts for 10% of all grapes grown here in Missouri.
One of our favorite things about Chambourcin is how food friendly it is. There are so many pairing possibilities with this great Missouri wine. If you're focused on the upcoming Thanksgiving holiday, Chambourcin pairs well with turkey, stuffing, green bean casserole and other fall vegetables. Other foods that are exceptionally tasty with Chambourcin include: pork, red sauce, mushrooms and burgers.
Chambourcin is an award-winning Missouri varietal. Stone Hill Winery's 2015 Chambourcin won the Governor's Cup, the highest honor at this year's Missouri Wine Competition. This medium to full-bodied, dry red, mellow yet gentle, wine just might win you over!