Celebrating Missouri Wine Month
September 01, 2020
Printer Friendly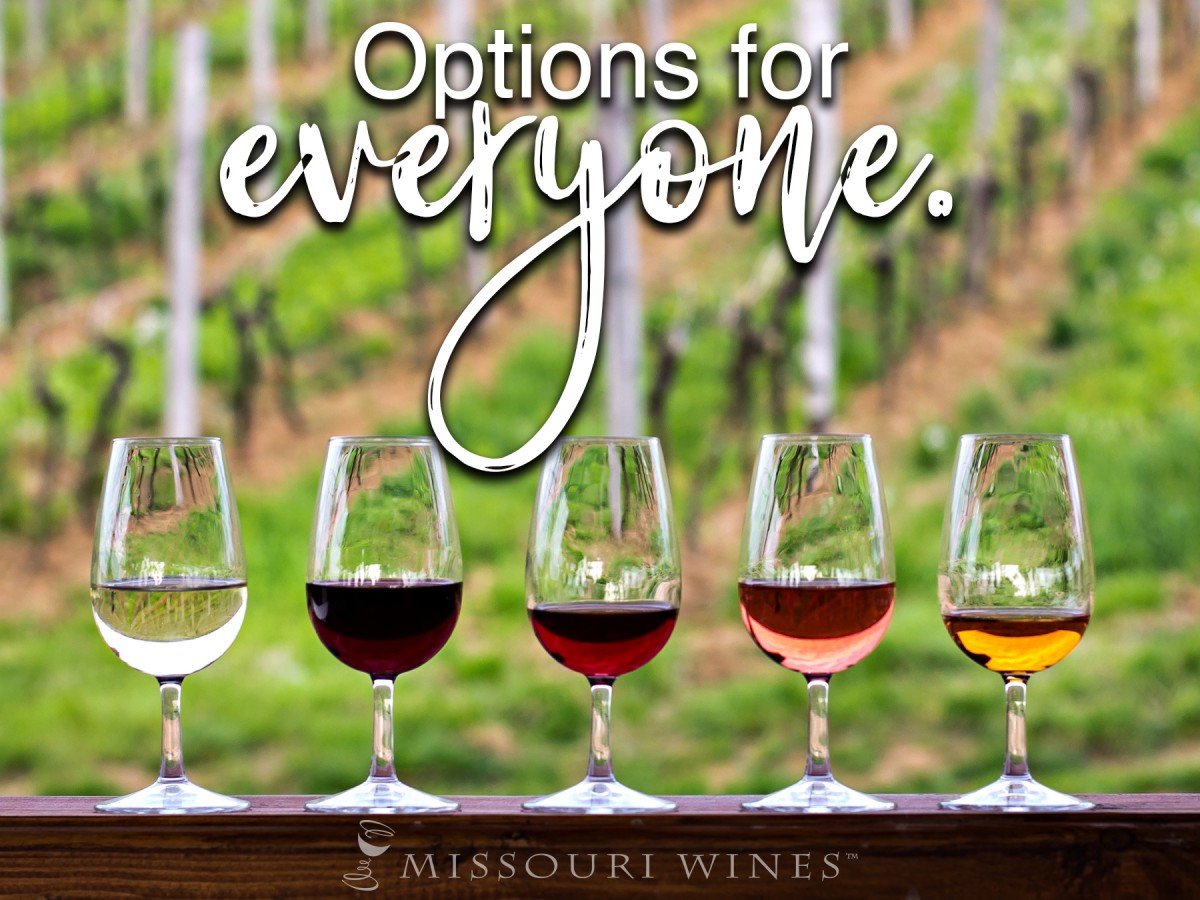 Harvest, outdoor events and special promotions… it must be Missouri Wine Month!
September is a very special month in Missouri. The weather is great and there is so much to do to celebrate Missouri Wine Month. We also enjoy using this time to showcase the amazing impact Missouri wines have on the economy.
The local wine industry is consistently on the rise in so many ways. A 2017 study found that the annual economic impact of wine and grapes on the state is $3.2 billion. The industry supports more than 28,000 full-time jobs and sells 1.16 million gallons of wine every year. With 1,700 acres of grapes and 425 growers, harvest is a very exciting time in the vineyards of Missouri. Winemakers and vineyard managers work tirelessly to produce delicious options for everyone.
From dry to sweet, bottled to canned, indoor to outdoor seating and so much in between, Missouri wine country has endless options for everyone. Whether you're planning on a day trip or looking for a weekend getaway, Missouri wineries have you covered. Lodge nearby or stay a winery-owned bed and breakfast. You'll want to have your camera ready as there are stunning photo ops everywhere. From vineyards to valleys, riverfront to bluff tops, you'll surely capture something breathtaking.
Why is September such a great time to visit wine country? There are so many fun things to do! Whether you're exploring with your significant other, family or a group of friends you have the options of live music, festivals with food trucks, wine trail events, group winery tours and more.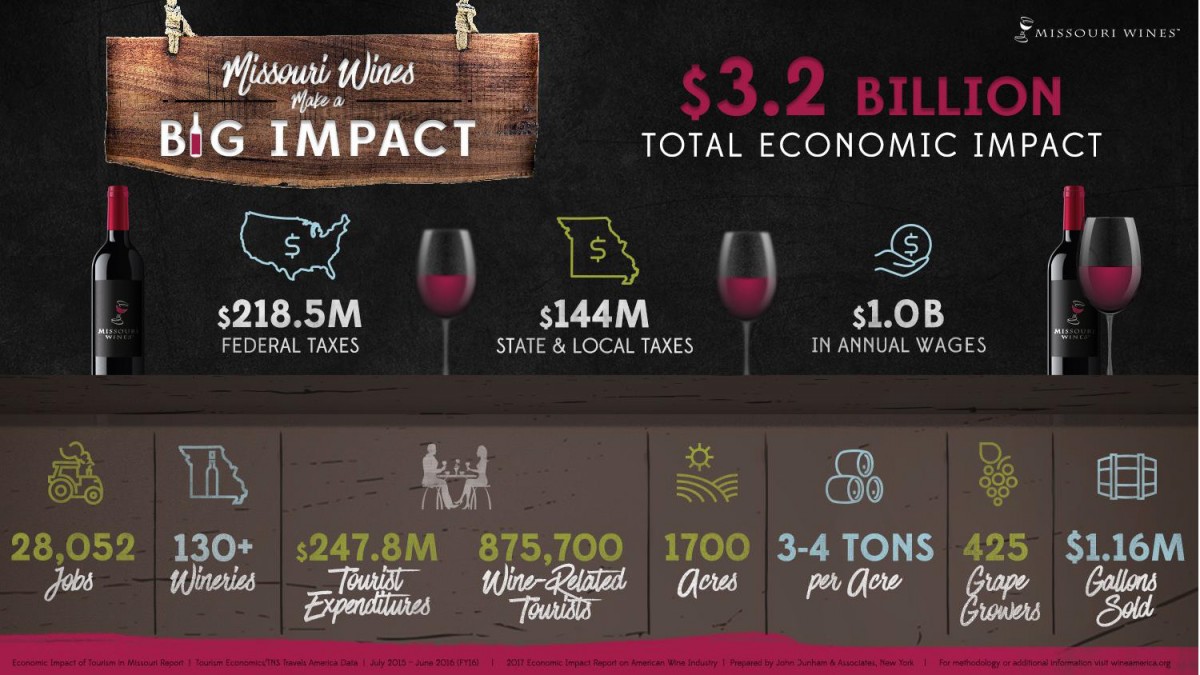 We invite you to celebrate Missouri Wine Month by attending fabulous events offered by our wonderful wineries and wine trails. We also invite you to show your support of this special time with a custom Facebook profile frame. Choose between three options from now until September 30th. Just go to update profile picture, add frame and search "Missouri Wines" to find your Missouri Wine Month frame.
Keep an eye on our social media platforms throughout the month for compelling blogs, Missouri wine swag giveaways and exciting new food and wine pairings.