Celebrate the Sweeter Side of Missouri Wine with Concord Month
July 06, 2017
Printer Friendly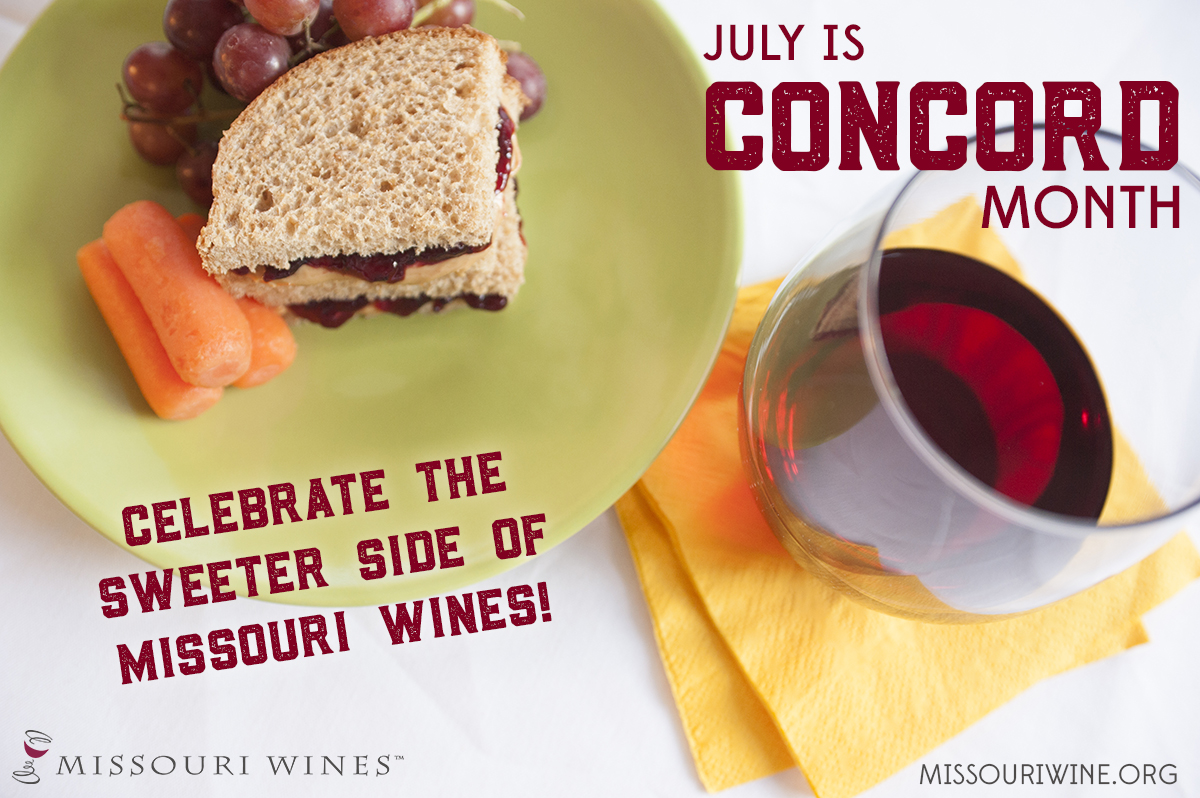 Missouri wineries make a wide variety of wines from big and bold dry reds like Norton, to light and fruity semi-dry Vignoles. In July, we celebrate the sweeter side of local wine with Concord Month. Concord is a fan favorite in Missouri. It's a sweet red wine that pairs perfectly with hot summer days in Missouri!
The Concord grape has an interesting origin story. It was cultivated by Ephraim Wales Bull in 1849. Bell desired to create a hardy grape that could withstand the harsh northeastern climate of the United States. He planted seeds from the native species growing on his farm and evaluated 22,000 seedlings before he settled on what he considered the perfect grape. Bell named the variety after the town where he planted the grape, the village of Concord, Massachusetts.
What made it ideal for withstanding the demanding weather of the northeast, also lets it thrive in the Midwest. Concord vines tolerate our cold winters and hot summers well. There are 120 acres of the grape variety grown in Missouri, accounting for seven percent of the grapes grown in the state.
Concord wines are deep, dark plum in appearance and have a soft, yet robust mouthfeel. They embody the quintessential grape flavor and aroma… think Concord grape jam or Welch's grape juice. The sweet, fruity wine pairs well with grilled pork chops and barbecue, aged cheeses, peanut butter, ice cream and truffles.
Most wineries in the Show Me state have at least one Concord based wine. Head out to wine country to discover the sweeter side of Missouri wines this July!