Celebrate with a Sparkling Winter Sangria
December 20, 2021
Printer Friendly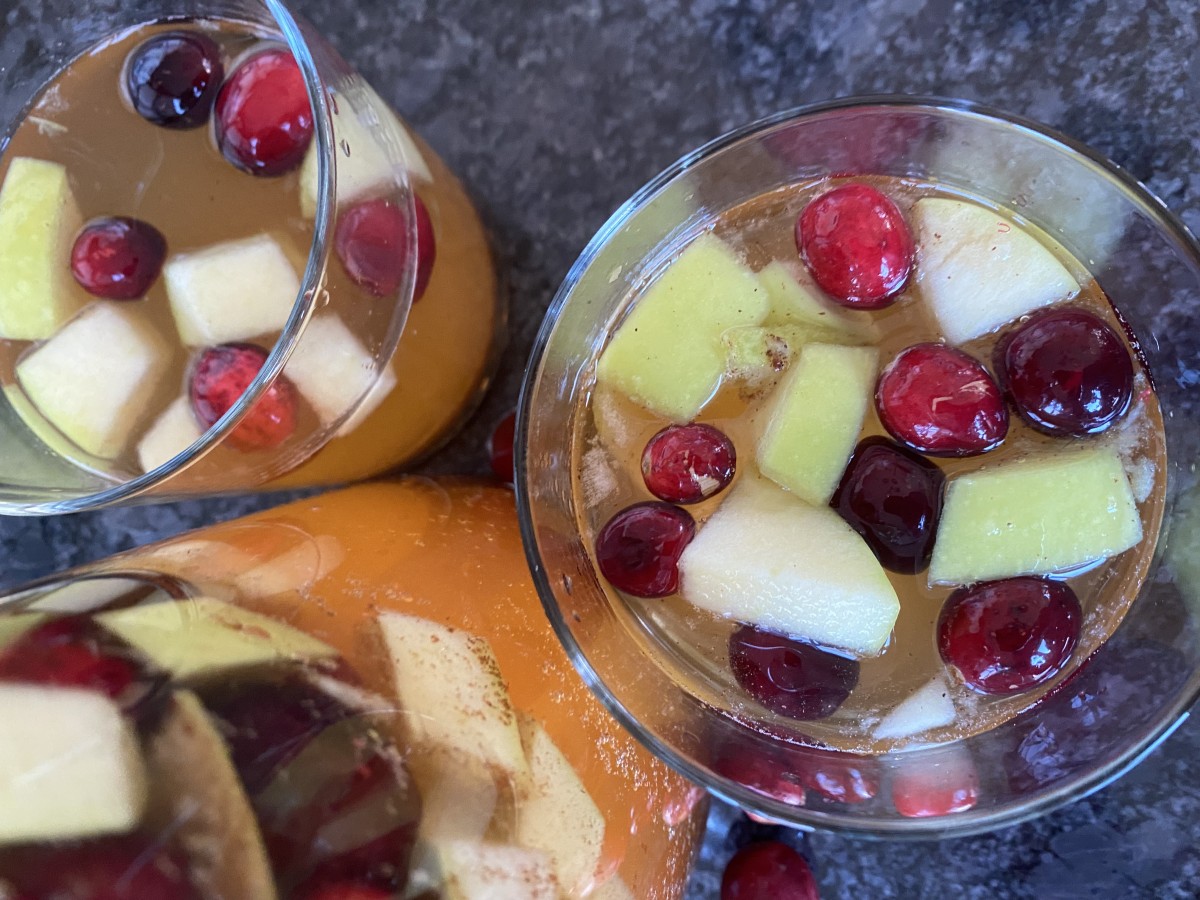 Who says Sangria can only be enjoyed with warm weather outside? This sparkling winter Sangria is worth celebrating with.
Prep time: 10 minutes
Servings: 6
What you'll need
¾c apple juice
¼c white rum
1 tbsp sugar
1 tsp ground cinnamon
1 apple cubed or sliced
1 firm pear sliced thinly
¾c fresh cranberries
2 cinnamon sticks
1c club soda
1 bottle sparkling wine (Stone Hill Blanc de Blancs)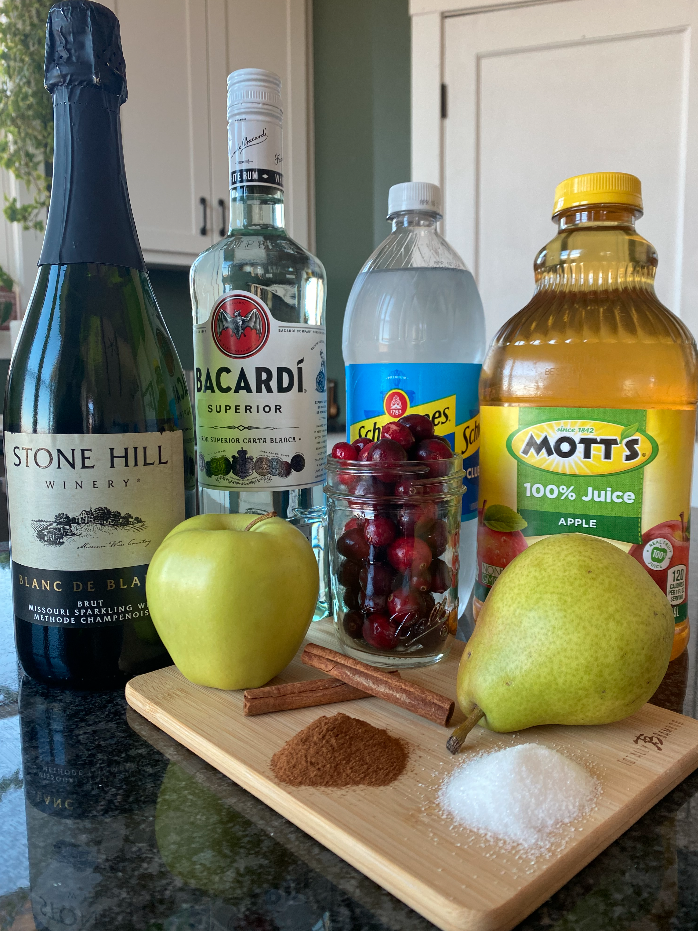 Instructions
1.Mix apple juice and rum in medium bowl. Whisk in sugar and cinnamon until sugar dissolves and cinnamon is evenly distributed.
2.In a large pitcher, add apple, pear slices, cranberries and cinnamon sticks.
3.Pour in apple juice and rum mixture and stir gently.
4.Add club soda and sparkling wine. Stir gently.
5.Chill and stir before serving.
6.Enjoy!
Try this winter Sangria with your friends and family. Share it with us by tagging @missouriwine or using the hashtag #mowine.