May 22, 2014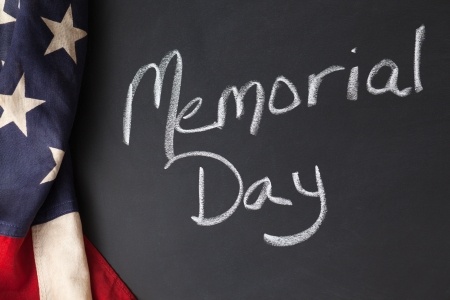 Memorial Day is a time to honor those who served in the US military. Memorial Day is also considered the unofficial kickoff to summer. Festive gatherings and barbecues with a patriotic theme are common during the three day weekend. Missouri wines are fantastic with the grilled meats, vegetables and fruits of the new season. Start your cookout with refreshing pitchers of ice cold Sangria. The variations on this classic wine punch are nearly endless. Have fun mixing it up with your favorite Missouri red, white, rosé or sparkling.
When it is time to eat,  treat your guests to mouthwatering smoky-sweet BBQ beef short ribs paired with Chambourcin's cherry, earthy aromas. The dark berry and spice of bold Norton is a mouthwatering match for Texas-style smoked beef brisket. Juicy, grilled pork chops provide a nice contrast to the deep, grape jam aromas of sweet Concord.
Grilled rosemary chicken is delicious with the citrus fruit flavors of oaked Chardonel. You can also enjoy this dry, full-bodied white with a chicken cobb salad loaded with avocado, bacon and blue cheese. Crisp, medium-bodied Seyval Blanc is a great pair for vegetarian offerings. Serve it with grilled portebello mushroom burgers or colorful grilled vegetables seasoned with fresh herbs.
Missouri's award-winning wines will take you all the way through dessert. Sip a semi-sweet Traminette with a slice of apple pie. Pair the citrus, floral and tropical flavors of Vignoles with a fresh fruit and mint salad. Homemade strawberry ice cream on a warm day is divine with light Catawba.
Missouri Wines pair well with Memorial Day!