March 05, 2023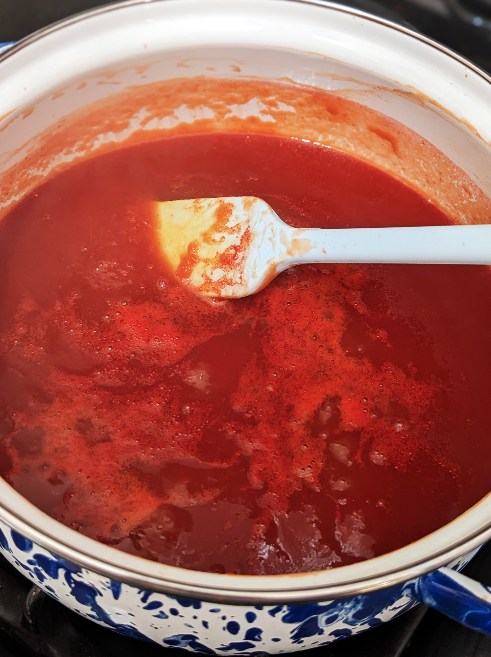 The unique flavor of Missouri Catawba, a native American varietal, makes this barbecue sauce stand out. It's slightly sweet, tangy and perfect for your next cookout! Pair it with Catawba Pulled Pork, use it to top grilled meats, or as a delicious dip.
Ingredients
1 1/2 cups ketchup
2/3 cup Catawba
1 tablespoon soy sauce
1 tablespoon Worcestershire sauce
1/2 teaspoon smoked paprika
Salt and pepper to taste
Instructions
Add ketchup, Catawba, soy sauce, Worcestershire sauce and smoked paprika in a saucepan stirring over medium-low heat until fully combined.
Let simmer, uncovered for approximately 20 minutes or until the sauce has thickened to your liking, stirring frequently.
Season with salt and pepper to taste.
Store in an airtight container in the refrigerator for up to one week.
Tip: If you like a little more smokiness in your barbecue sauce, add ½ teaspoon liquid smoke.
Enjoy this light and tangy barbecue sauce on all your favorites: grilled meat, chicken strips, pulled pork and even french fries. There's not much this delicious and easy to make sauce won't pair well with. Cheers!