April 07, 2016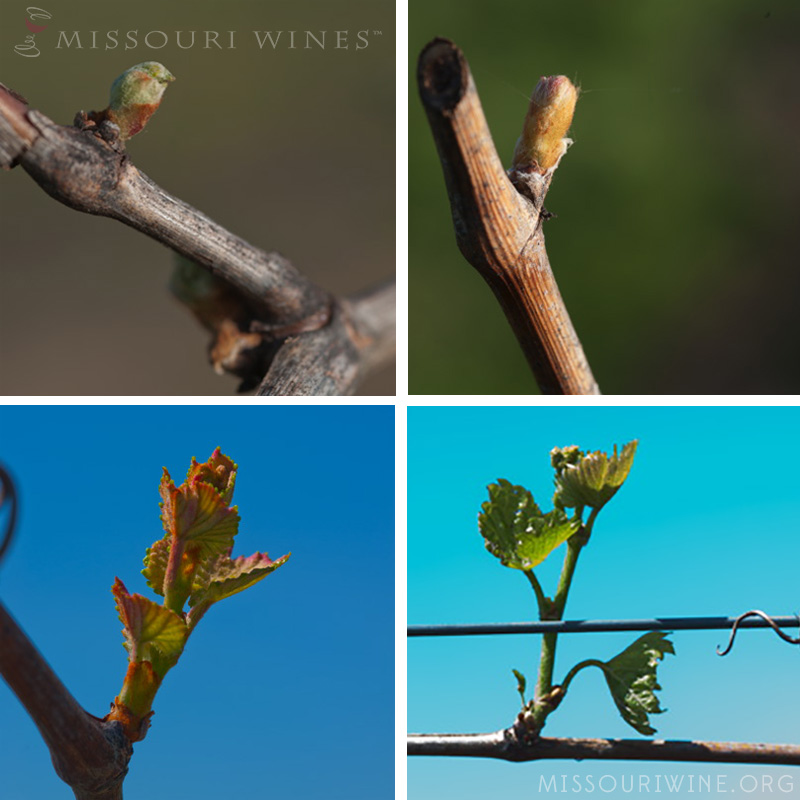 Spring is a time of awakening. In the vineyards of Missouri wine country this means bud break. During the winter, a grapevine's buds are isolated from the vine's vascular system to protect them from the cold. As the temperatures rise in the spring and the buds are rehydrated, they begin to swell and break through the outer layer of the cane, i.e. bud break. 
The weather plays a huge role in the health of grapevines and the crop they will yield. While we can't predict what Mother Nature will do, grape-growers have some control over how the vines will produce through pruning. The buds that will swell, break free and turn into shoots are left carefully in place by pruners; two buds on each spur. These buds will provide all of the new year's growth, and eventually its bounty. 
Welcome back spring and the vines in Missouri wine country. We'll see you soon!