December 08, 2016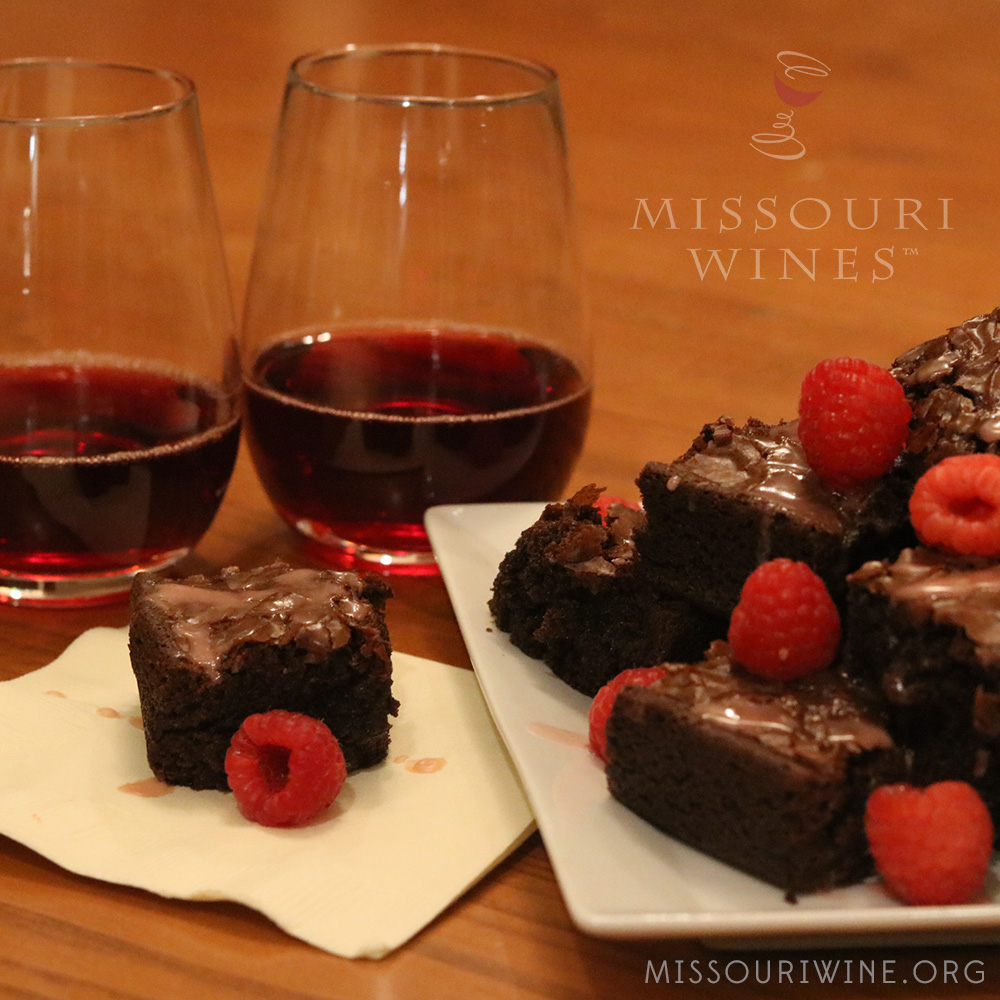 Decadent, chewy, fudgy, and full of chocolaty flavors… does it get any better than a brownie? It does if you add award-winning Missouri fruit wine to the mix and top it off with a drizzle of delicious wine glaze! This recipe for Missouri Fruit Wine Brownies is a must try, and will be a real treat for everyone you choose to share them with. That is, if you're willing to share after tasting them.
Missouri Fruit Wine Brownies Recipe
Time: Prep – 15 minutes  |  Bake time – 40 minutes
Yields: 12-16 servings
Ingredients
Brownies:
½ cup     Missouri fruit wine (We used raspberry.)
4 ounces     Milk chocolate, chips or a bar- chopped/broken up
3 tbsp     Unsalted butter, cut into pieces
2     Eggs, room temperature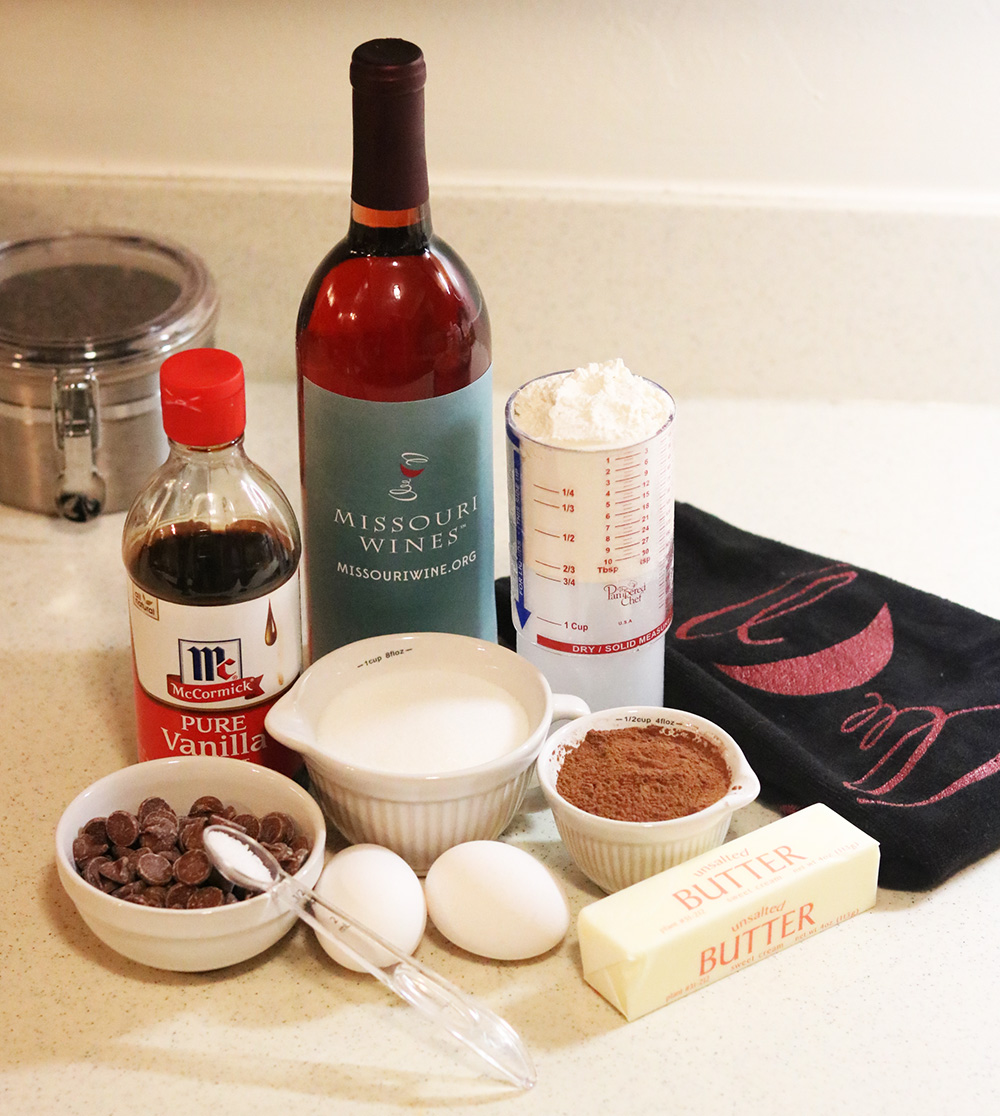 ¾ cup     White sugar
1 tsp     Vanilla
¾ cup     All purpose flour
¼ cup     Unsweetened cocoa powder
½ tsp     Salt
½ cup     Fruit for garnish (optional
Glaze:
4-5 tbsp         Powdered sugar
1-2 tbsp         Missouri fruit wine (We used raspberry.)
Directions
Preheat oven to 350. Grease a 9x9 or 8x8 baking pan.
In a small pot over low heat, melt the butter and chocolate together until smooth. (You can also melt the chocolate and butter in the microwave, heat for approximately 1 ½- 2 minutes in increments of 30 seconds. Stirring between each until all the chocolate is melted and the butter and chocolate are combined and smooth.)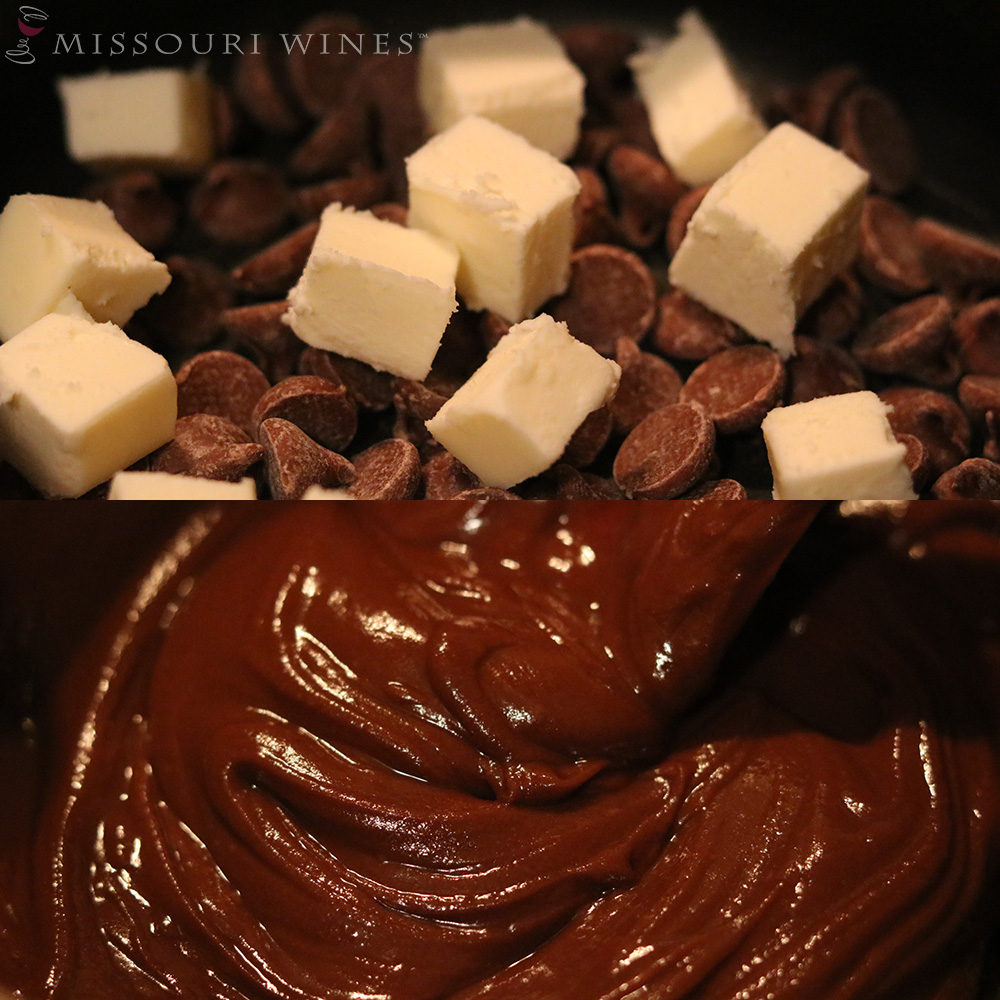 Remove from heat, transfer to a large bowl, and add wine to melted chocolate mixture, whisking until fully incorporated.
Add eggs one at a time, whisking to combine after each addition.
Mix in vanilla and sugar.
In a separate bowl, combine the flour, cocoa and salt.
Add dry ingredients to wet and stir until smooth.
Pour the batter into prepared baking pan. Bake for 35-40 minutes until the brownies begin to just pull away from the sides of the pan.
While the brownies are baking, make the glaze. In a small bowl, whisk wine into powdered sugar, ½ tablespoon at a time until desired consistency is met. Set aside.
Let brownies cool then glaze.
This recipe should be easy to follow, but if you find yourself in a hurry, there's another way. You can always replace the water in the recipe of a box of brownie mix for a deliciously decadent and super simple treat. Keep an eye on the baking time, though. You may need to add 5-10 minutes to the recommended baking time in the instructions.
Cheers to sweet treats and the tasty wines that pair with them!