July 07, 2022
Mix it up with this refreshing spin on a classic cocktail for you and a friend to enjoy this summer! The refreshing mint and lime compliment the fruity and sweet blackberry wine aromas and flavors. This delicious recipe is quick and easy – recipe and steps are as follows:
Prep time: 5 minutes
Serves: 2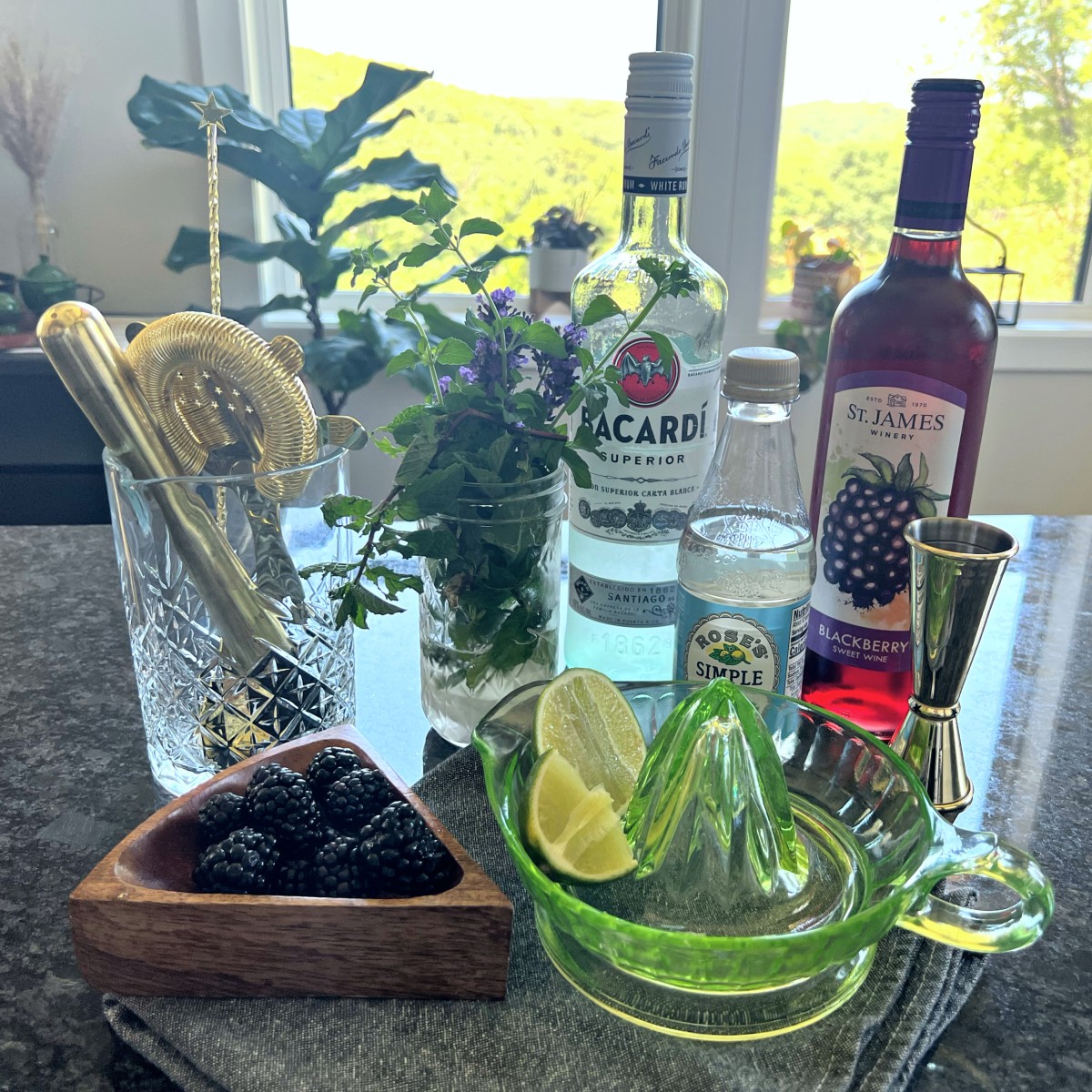 Ingredients
2 limes
6-10 mint leaves
1 package of blackberries
4 oz white rum
2 oz Simple Syrup
1 bottle blackberry wine
1 bottle club soda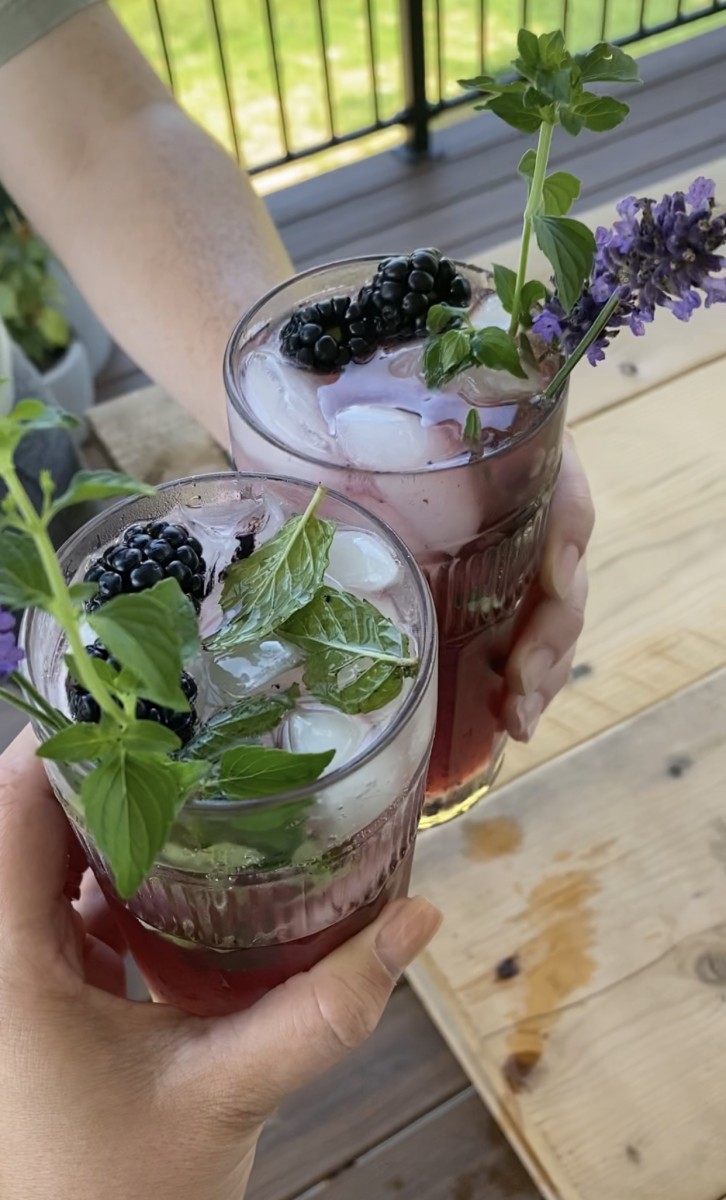 Garnish (optional - we used blackberries, lavender and lemon balm)
Ice cubes
Instructions
1.Juice two limes.
2.Add fresh lime juice, mint leaves, 4-6 blackberries, 4 oz white rum and 2 oz simple syrup into a tall glass and muddle mixture.
3.Add 6oz of blackberry wine.
4.Add ice and stir or shake for about a minute to chill the mixture.
5.Prepare two glasses with 3-4 ice cubes.
6.Pour mixture over ice and top with club soda as desired.
7.Garnish glass with blackberries, lavender or lemon balm. (Lime and mint are great options too!)
Enjoy sipping this refreshing drink on the porch or patio to beat the heat this summer. Try out this recipe and share what you think with us on social media by tagging #missouriwine and @missouriwine. Cheers!