A new and spooky spin on an old favorite! This fruit forward winetail is sure to satisfy if you are enjoying alone or with friends. This simple drink is perfect for upcoming Halloween celebrations as well.  
Serves one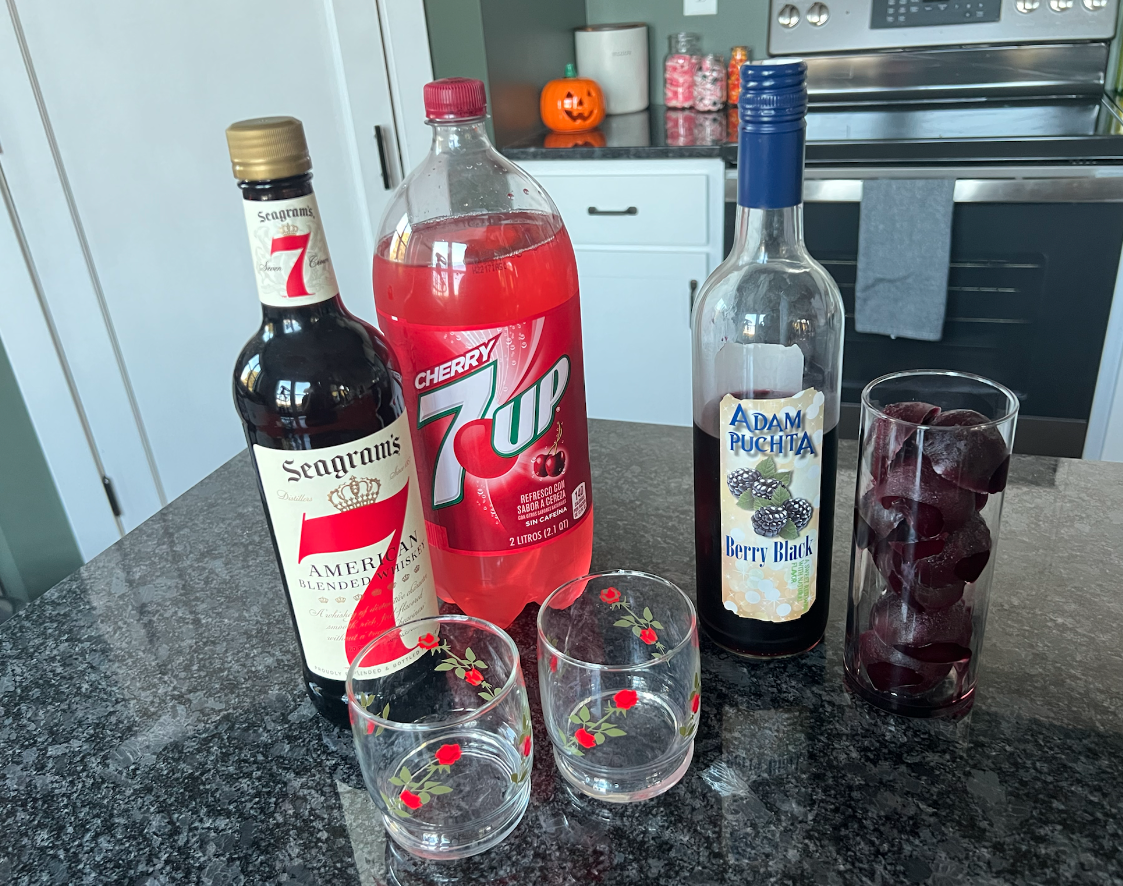 Ingredients
1 bottle Blackberry wine (we used Adam Puchta Winery's Berry Black)
3.5 oz Seagram's 7 Whiskey
1 bottle Cherry 7UP
Cherry pull 'n peel licorice
Instructions
Freeze Berry Black wine into ice cubes.
Add frozen wine cubes to glass.
Pour 3.5 oz of whiskey into glass.
Top off glass with Cherry 7UP.
Rim glass with licorice. (optional)
Try out this easy recipe with leftover Halloween licorice! Although it is a little spooky, this fruity winetail can be enjoyed year-round. Share your winetail creations with us by tagging #missouriwine and @missouriwine.