March 16, 2023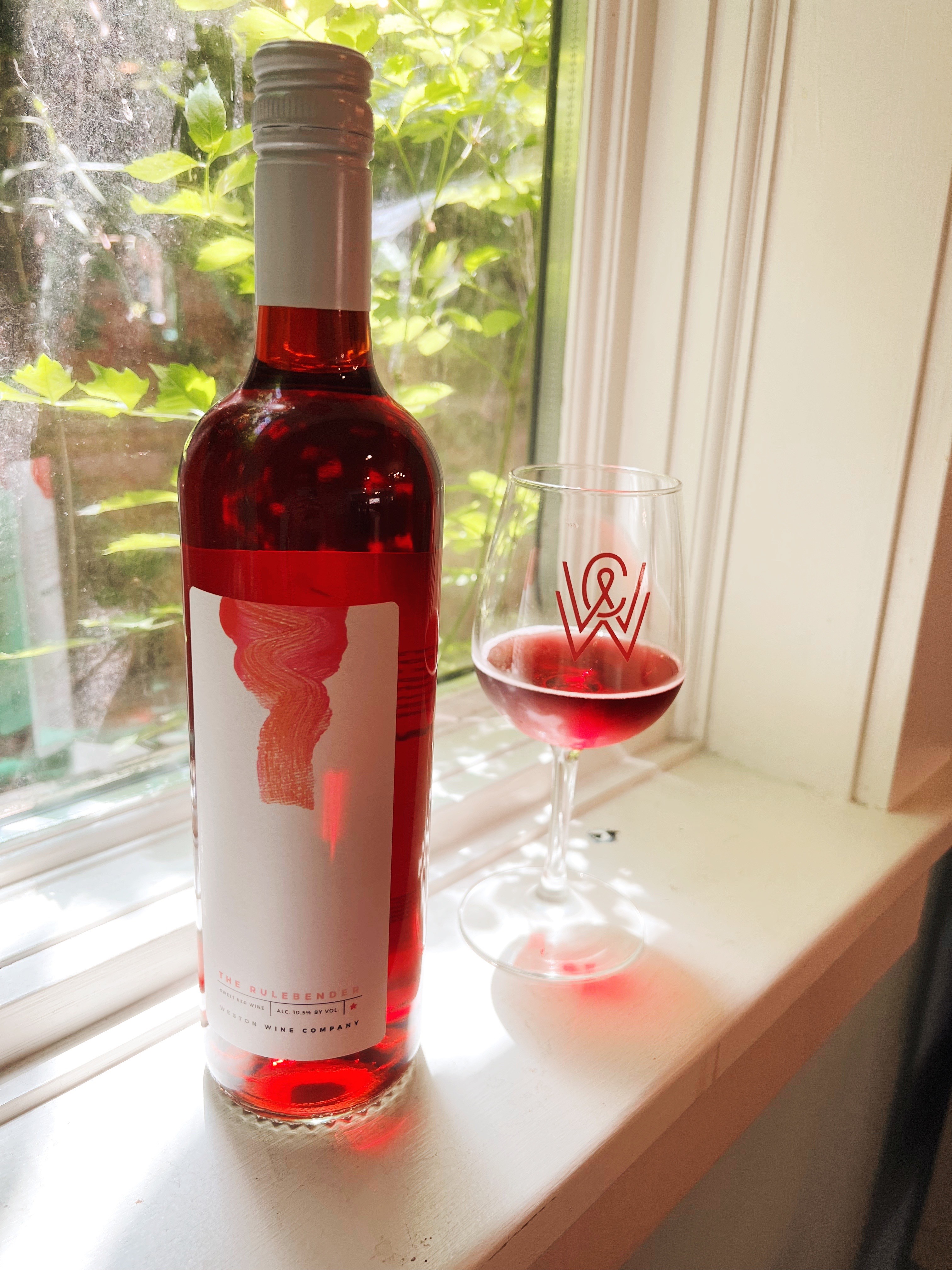 Weston Wine Company sits nestled in the historic town of Weston, Missouri, less than an hour from Kansas City. Picturesque and quaint, the town of less than 2,000 residents resembles a simpler time, with streets rivaling the fictional Mayberry. Yet, Weston Wine Company's wines are anything but simple, historic and traditional. Owner Hannah Magee bucks tradition as she creates her wines, instead opting for approachable yet memorable sips to serve her patrons. Rather than pairing each bottle with a fine cheese or chocolate, Magee simply pairs each wine with an experience.
"At Weston Wine Company, we believe that good wine is a wine you like to sip, and bad wine is a wine you don't like," she says. "We aren't wine snobs. We enjoy creating memorable experiences for each of our guests, and we believe that experiences are made better with good wine."
This near irreverence toward tasting room tradition isn't born out of malice but originated from Magee's fond memories of Missouri wines. Although she drinks and appreciates fine wines and the art behind them, Magee laughs when she recalls some of her most memorable bottles.
"The best wines I have ever had are wines that I had with really good friends," Magee says. "Sometimes they're the wines we snuck into our purses to go see Magic Mike at the movie theater."
This joyous yet slightly rebellious spirit inspired Rulebender. Described as sweet and sassy, Rulebender's grapey Concord profile shrugs the tradition of dry, aged red wines for a sweet red blend that is easy to sip and oh-so-fun. True to Weston Wine Company culture, the label suggests pairing the bottle with games of Truth or Dare, celebrations and midnight movie marathons.
"When we created Rulebender, we were bending the rules of wine," Magee says. "We were saying that it's okay to sip what you like. It doesn't have to be fancy. It doesn't have to be aged for 18 months, and you don't have to care about what type of oak was used." 
The Rulebender label, created by Magee's friend and artist Jonelle Jones, also skirts tradition. Jones helped rebrand Weston Wine Company's battery of bottles in 2018, and Rulebender was included in this rebranding. Lacking in the stately serif fonts, estate and vineyard images or bold and swirling crests, Jones opted for a bold brush stroke squiggled down the label paired with crisp, clean san-serif fonts. The artwork perfectly matches the easy, breezy and carefree attitude of a sweet red wine that can be best paired with midnight movie marathons.
"Rulebender is designed to be the type of wine that you could break out on any occasion, and it will make it just a little bit better because you're enjoying it in great company," Magee says. "You already have a great experience and by pouring a glass of Rulebender, you're making it just a tiny bit better."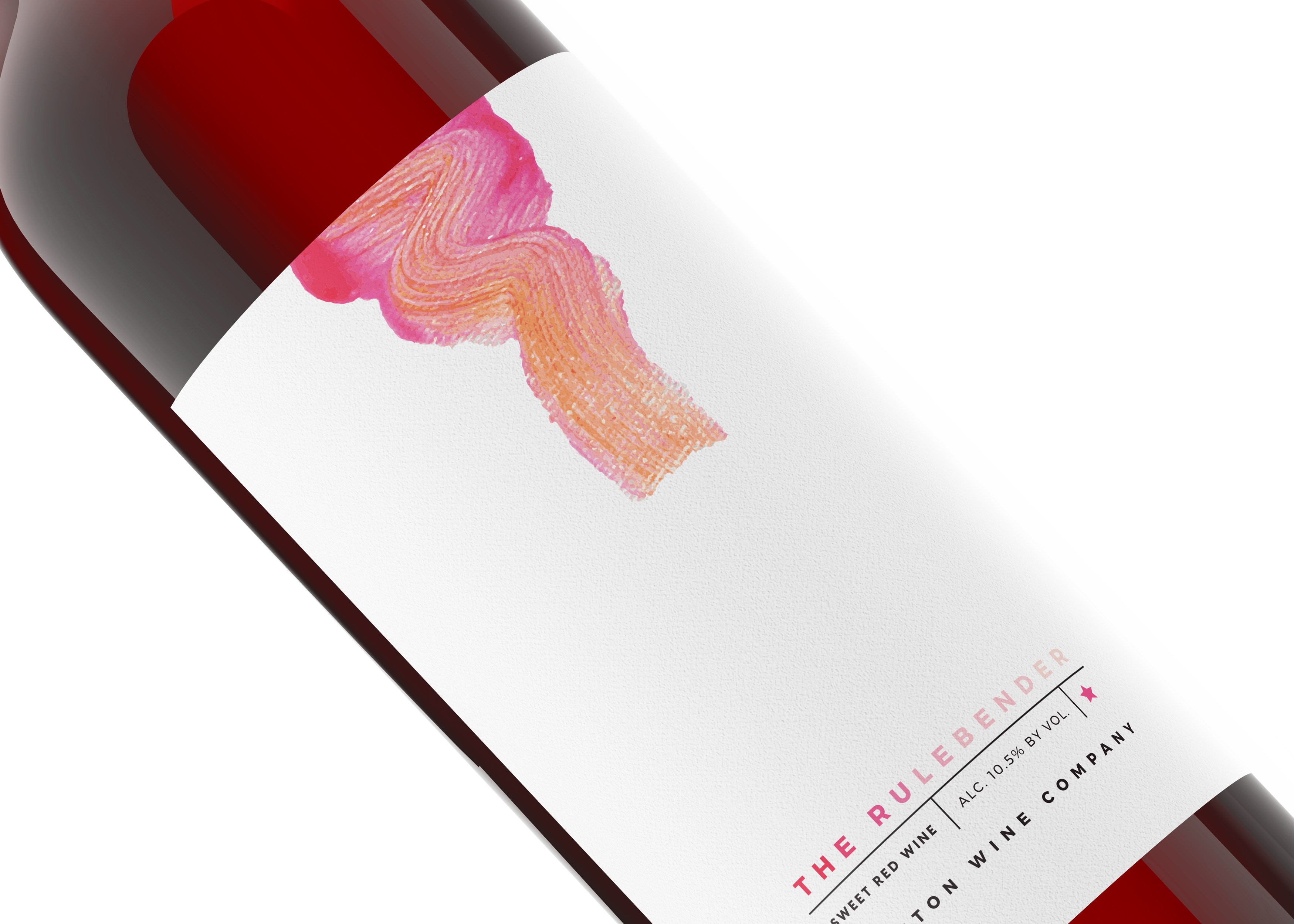 A closer look at the Rulebender label tells the story of Weston Wine Company's mission to make Missouri wines approachable, fun and memorable for everyone who steps into their tasting room — regardless of if they're there to sip on a wine flight, have a Tarot reading or join in one of their murder mysteries.
The sweet red Rulebender and its bottle are a reminder that wine doesn't always have to be so serious. It can simply be enjoyed, and it's even better when it is enjoyed with friends.
"Weston Wine Company creates wines that are meant to be shared as experiences," Magee says. "We want you to remember who you opened that bottle with, what card game you were playing and the incredible conversation you had more than we want you to remember the wine. So, we've created delicious wines that are easy to sip so that you can craft those experiences with your friends."