For 45 years, Pirtle Winery's Mellow Red has been a crowd favorite. This unique winery, housed in an old Lutheran Evangelical Church, has attracted loyal patrons from coast to coast. It is even reflected on TripAdvisor, as the #1 thing to do in Weston and totes a five-star rating backed by hundreds of reviews. All these great experiences started with the foundation set by Elbert and Pat Pirtle when they opened in 1978.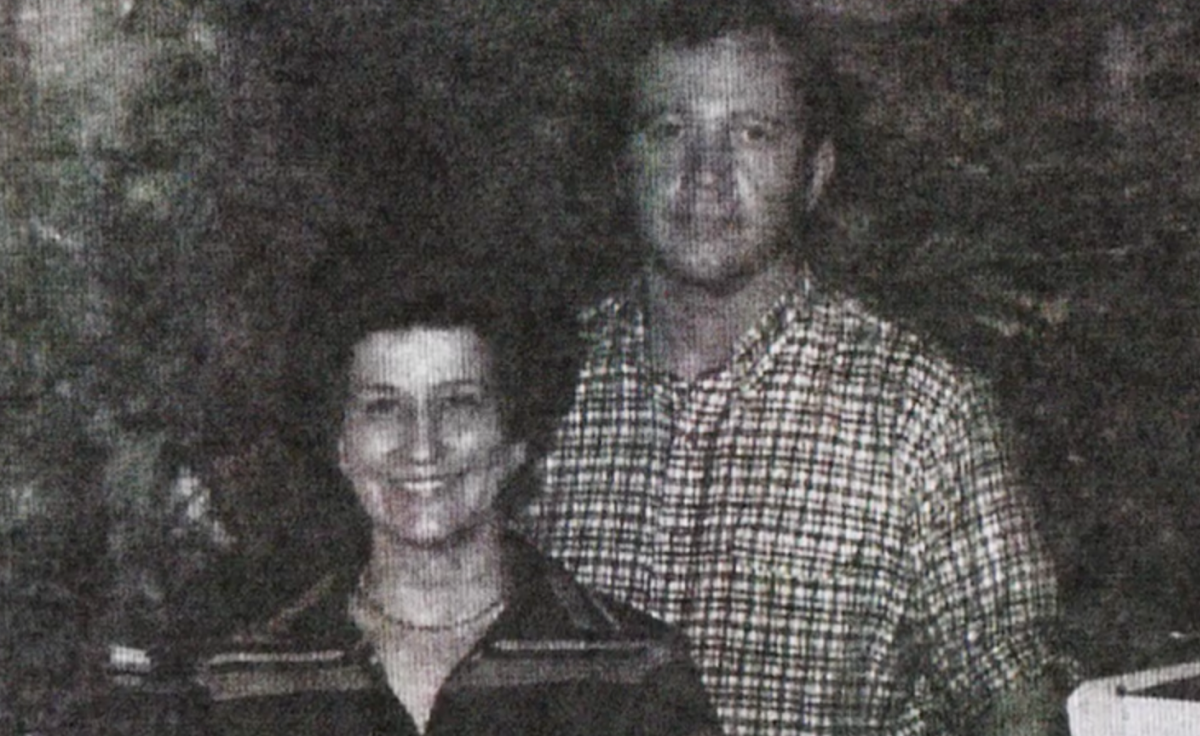 Elbert started making wine in the late 60s with a suggestion from a work colleague. When a local church was scheduled to be demolished into a parking lot, the Pirtle family leaned into the opportunity. Pat became the sales lead in the tasting room. Elbert worked on winemaking. It became a family affair for their children as well, Charles, Ross, Denise and Scott.
Scott and Ross purchased the winery in 2005, and it very much remains a family owned and operated business. Friends and family help harvest grapes every year.
Mellow Red is made 100% with Concord grapes. Although it is a sweet varietal, it is a staple that both sweet and dry wine enthusiasts come to enjoy. They ferment it slow and cold to keep the grape-forward flavor of the Concord varietal.
"It is our most popular wine," says Scott. "It is definitely a crowd pleaser, and has been for a very long time."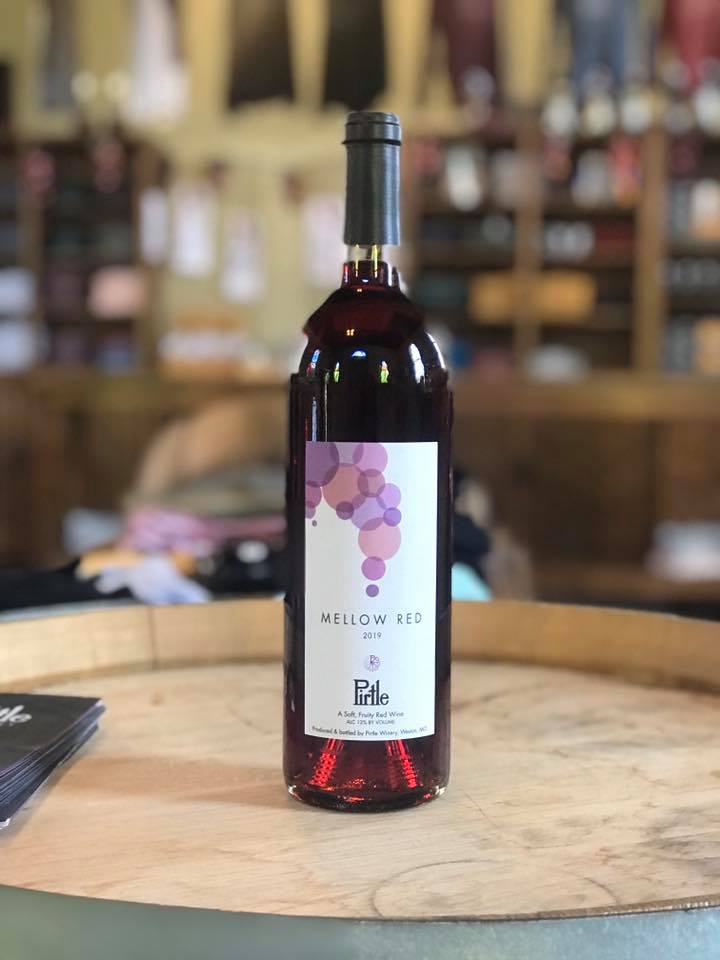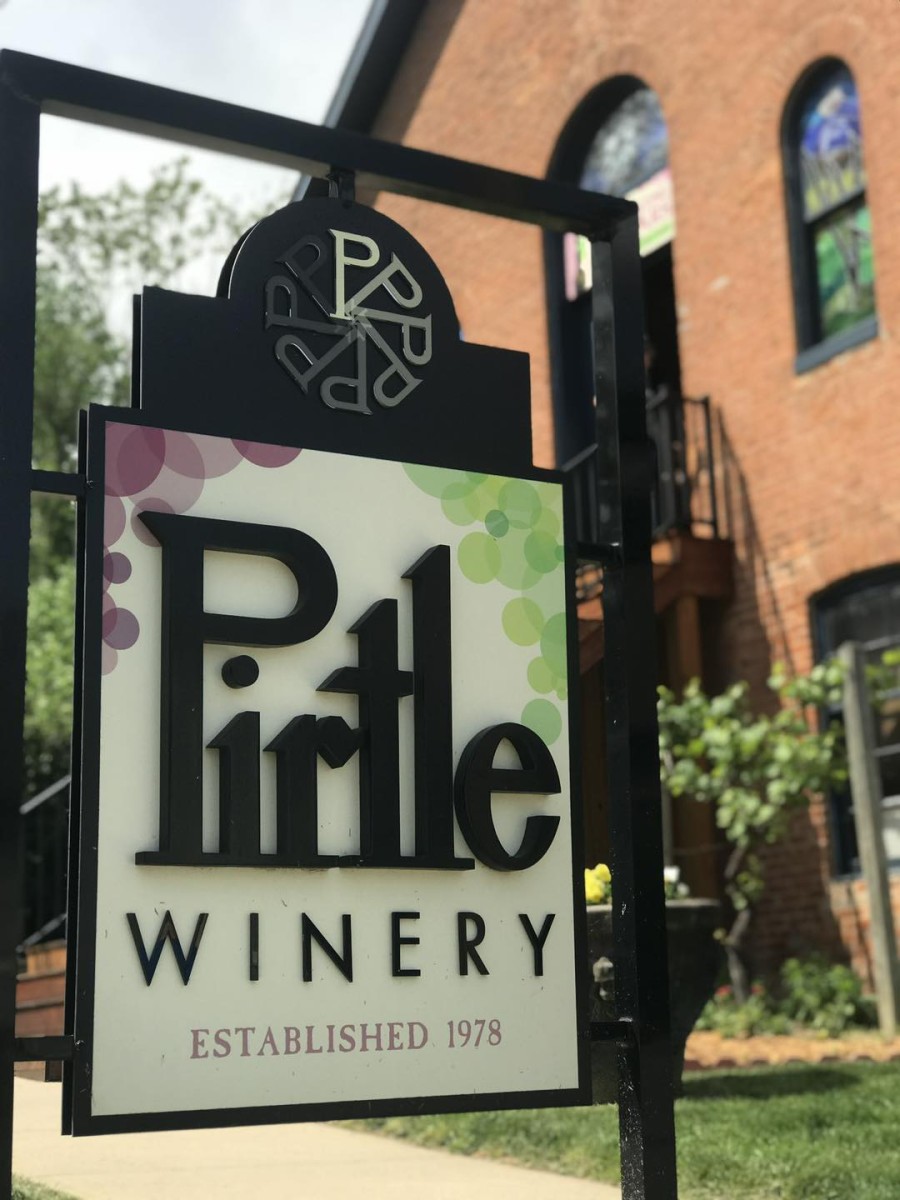 The wine bottle label features art that mimics a grape cluster, in a cascading, soft manner. This artwork is also featured on the signage outside the winery. Just as grapes mirror their terroir and environment, this wine, and label, mirror the pleasant experience found at the winery.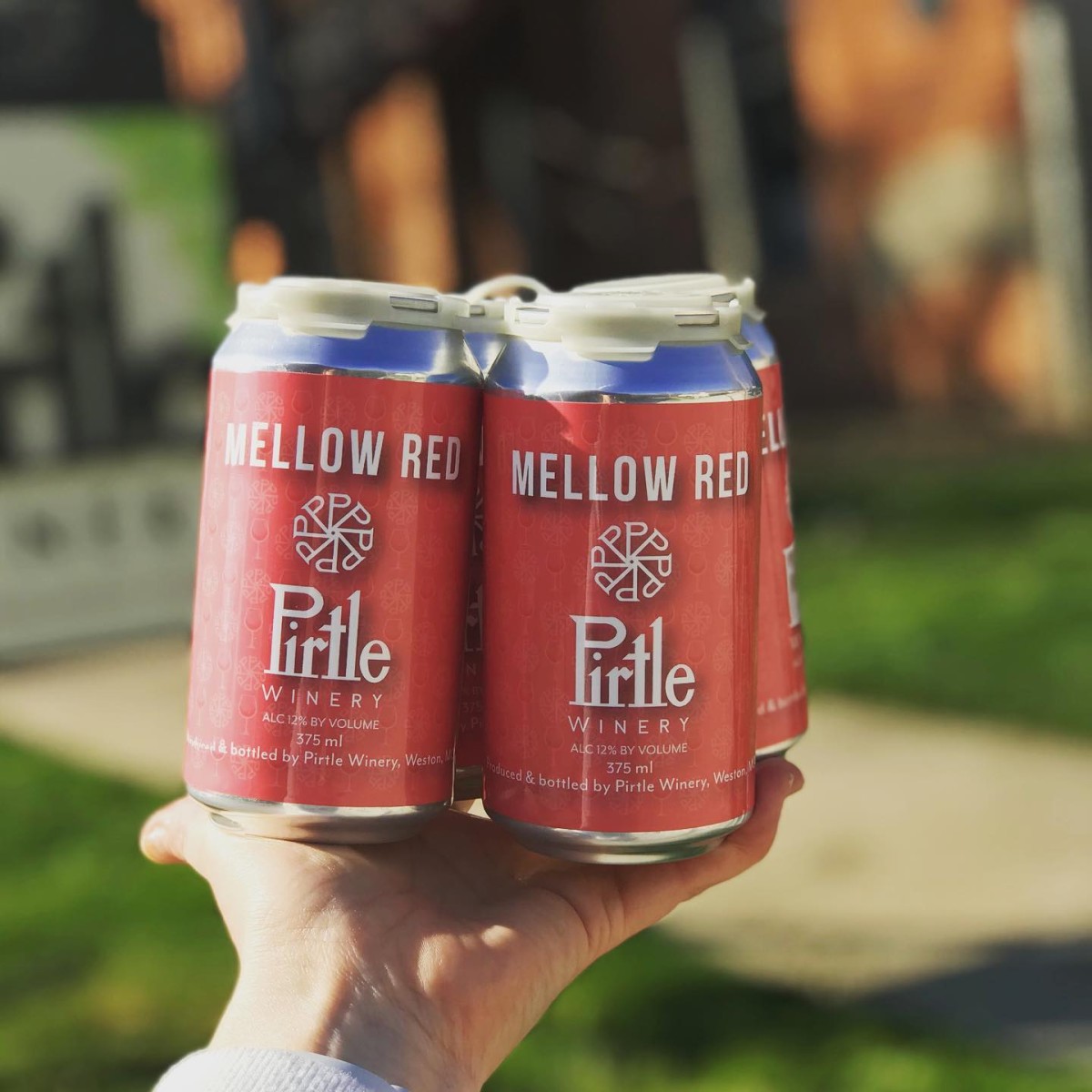 Mellow Red can also be enjoyed by the can. With alternative packaging on the rise in the wine industry, the Pirtles wanted to expand their products to suit their customers' needs. Mellow Red can be well-enjoyed with other "mellow" activities such as relaxing at the pool or enjoying time at the lake. Light, refreshing and recyclable, with the same quality found in the glass bottle. The can is a soft red color, reflecting the wine's name. The dynamic P logo circles in a 360 that grabs the interest of your eye immediately.
The winery has been canning wines and ciders for three years, and last year purchased their own canner that fills, seams and labels. They are excited to can a larger variety of products.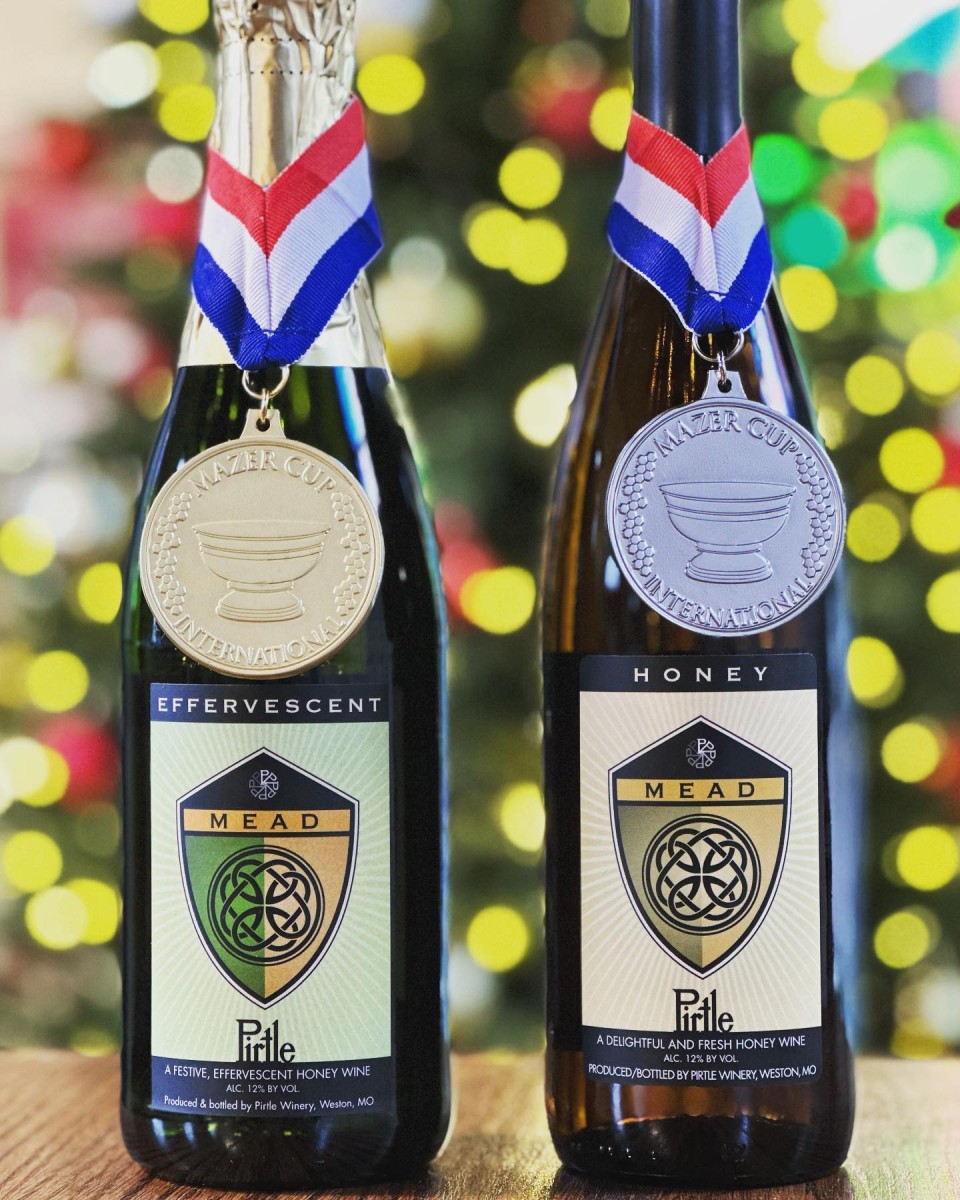 The Pirtles reinvigorated the church space and kept it a haven for all who enjoy great wine. In addition to a great selection of wine and hard ciders, they also have internationally award-winning Meads that are official beverages of both the Kansas City and St. Louis Renaissance Festivals. Experience a variety of their wines at Weston Winefest on May 20.
Pirtle Winery's products and personalized experience evoke emotions that are sought out for by many wine enthusiasts alike. Perhaps, this is why their loyal and vast following is so strong. That, and their family ideals that have remained the foundation for their operation.
Pat Pirtle says that "hospitality is the main creator of any good business."
Elbert, agrees. "Hospitality, and quality."
Tag us in your visit to Pirtle Winery in Weston, MO with @missouriwine and #missouriwine.