Behind the Label: Les Bourgeois Vineyards' Collector's Series
October 30, 2018
Printer Friendly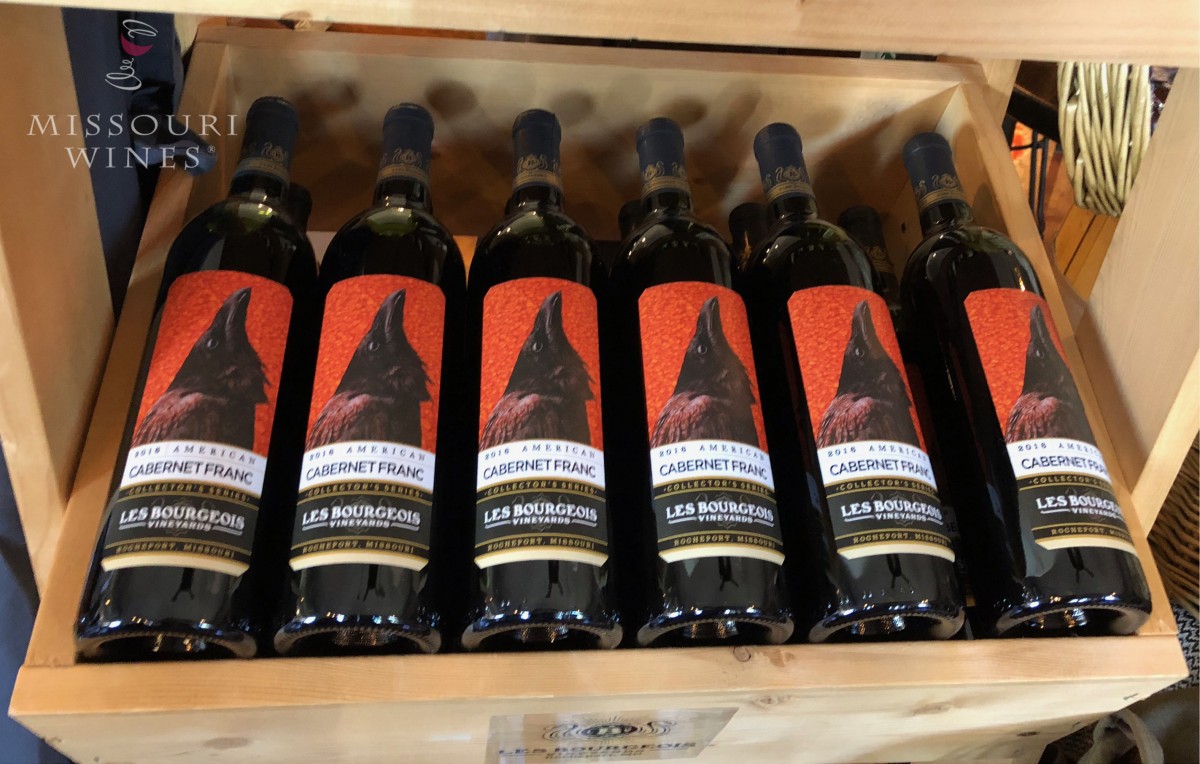 Wine labels are important. Stroll through the wine section at your local grocery store and see for yourself. Which labels grab your attention? Which bottles blend in with the rest? A great design can entice you to make a purchase and may even leave you wanting to know more about the winery. In this new series, discover the inspiration for the eye-catching designs on your favorite Missouri wines.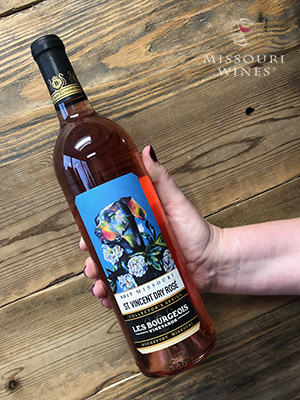 Les Bourgeois Vineyards, located in Rocheport, has a select group of wines called the Collector's Series. The winery hosts an annual art competition to select the unique labels for their series. Artists from all over the country submit designs that are judged by a panel including winery staff, representatives from the Columbia Art League, past Collector's Series winners and other members of the wine industry. "The artwork is presented anonymously," said Tia Wood, Marketing Director for Les Bourgeois Vineyards. "We go through a minimum 3 round selection process until the submissions are narrowed down to 3 winning pieces." Once the artwork is selected, careful consideration is given to the bottle selection including shape, glass color and how the wine, once bottled, will look with the label. The wines and their chosen labels are revealed at a summertime celebration. The winning labels from this year's competition were created by artists from Missouri.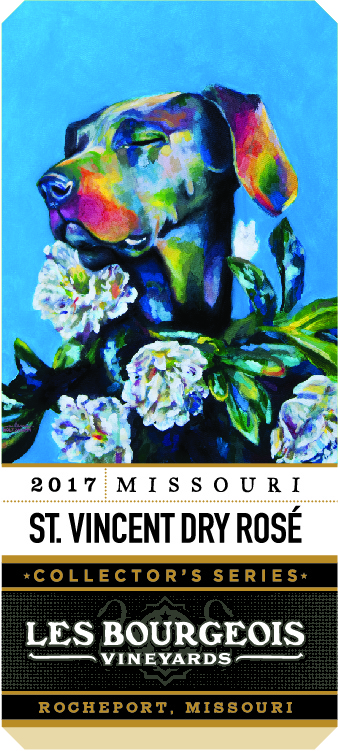 Wine: 2017 St. Vincent Dry Rosé 
Art: Fleur's Moment by Arleana Holtzmann, Fenton, Mo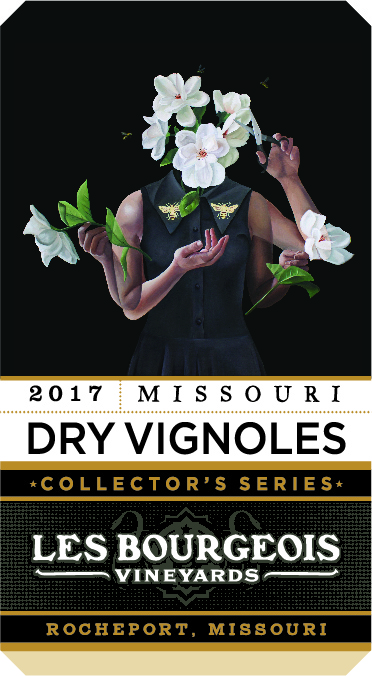 Wine: 2017 Dry Vignoles
Art: Magnolia by Brie Duey, Bucklin, Mo.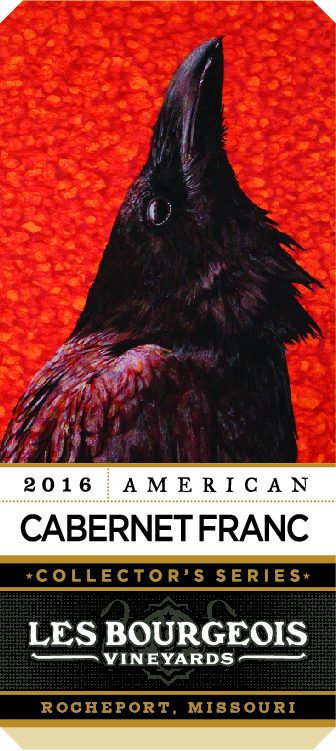 Wine: 2016 Cabernet Franc
Art: Raven On Red by Christian Mouser, Ballwin, Mo
Every year, three new labels are introduced to the lineup, while others are retired once they sell out. Purchase your favorite while it's still available. 
Is there a Missouri wine label that you would like to learn more about? Contact us and we'll share the winery's story in a future blog post.