Behind the Label: Cave Hollow West Winery's Satire
May 09, 2019
Printer Friendly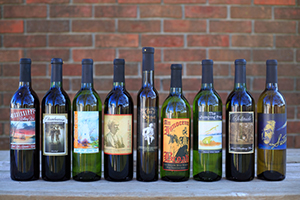 Cave Hollow West Winery features an entire wine series that pays homage to Mark Twain. The winery is located across the street from the Mark Twain Cave Complex in Hannibal, the boyhood home of the legendary author. 
Satire, the winery's newest dry white wine, is dedicated to Mark Twain's legendary dry wit. The author, known for his satire, knew how to weave a good tale – some tall and unbelievable - others he swore were true, including the story of his birth. Twain claimed that Haley's Comet passed overhead as he was born in 1835 and prophesied that he would die as it passed again. Twain died when earth passed through the tail of Haley's comet on April 21, 1910.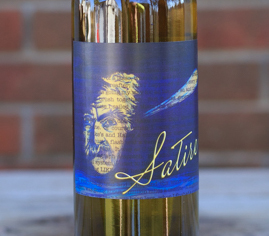 Satire's label features an illustration of Mark Twain's face and an excerpt from his short story entitled, "Captain Stormfield's Visit to Heaven." This was the last story Twain published during his lifetime. Kaitlyn Puskarich, the label artist, grew up in Macon, Mo. She designed the wine label in collaboration with Linda Coleberd, a historian and owner of the Mark Twain Cave Complex.  
Cave Hollow West Winery opened in 2011 and is owned by Chris and Jen West who also own West Winery in Macon.