7 Ways to DIY in the Garden with Wine
April 05, 2018
Printer Friendly
April showers bring May flowers, right? Why not help them along with these great DIY ideas to make gardening easier? Whether you have an expansive outdoor garden or are looking to create a small herb garden in the window sill, these tips and ideas are perfect for bringing your garden to life.
Wine Bottle Garden Markers: Avoid a plant mix-up with these simple and handy plant markers.
More info at Home Talk.
Wine Cork Plant Markers: If container gardening is your thing, these cork plant markers are a better option than the bottle markers, and they couldn't be easier!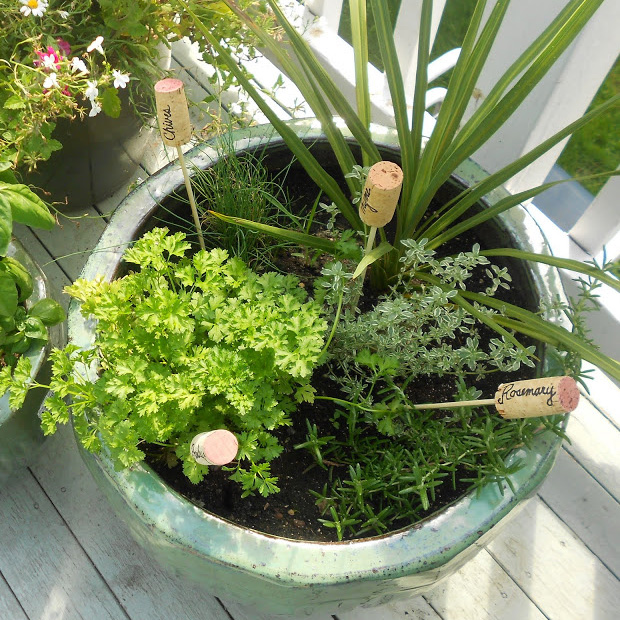 More info at Shine Your Light Blog.
Twinkle Garden Lights: As the days get warmer, you may prefer to spend the evenings in your garden. These lights are a great way to lengthen the amount of time you can spend working in and enjoying your outdoor spaces.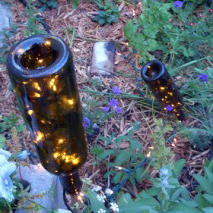 More Info at More Organics.
Wine Bottle Watering Device: A little time upfront can mean worry-free watering with these wine bottle watering devices that are perfect for container gardening.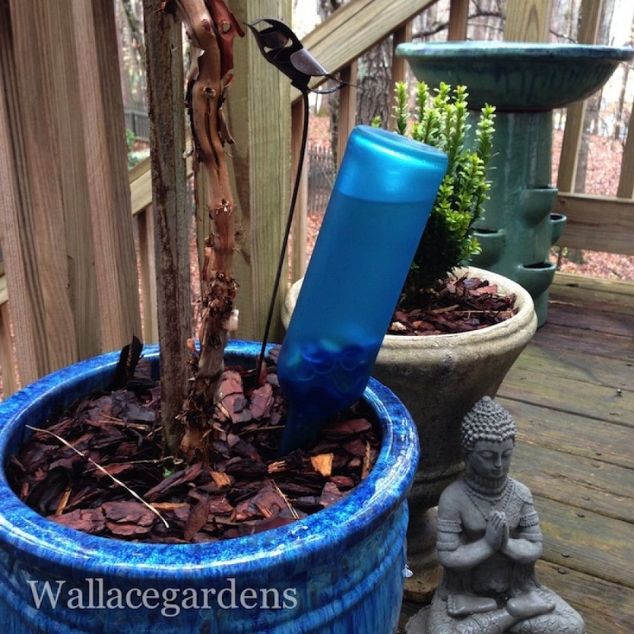 More info at Home Talk.
Self-Watering Planters: Transform your window sill into an herb garden with these beautiful and hassle-free self-watering planters.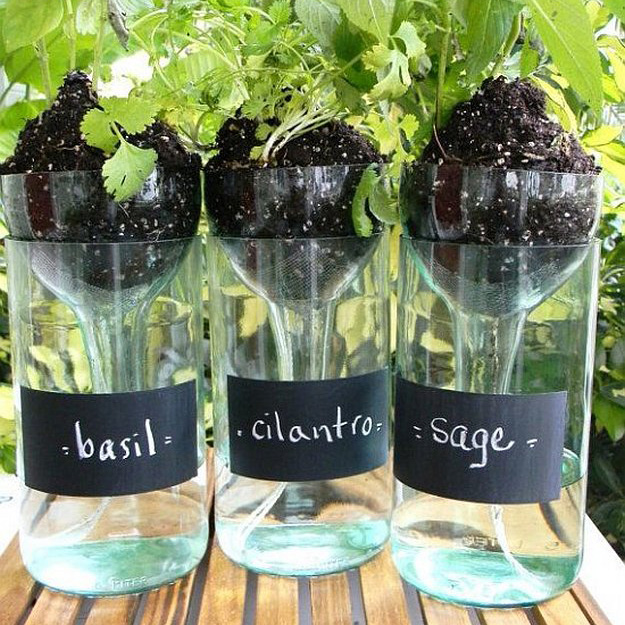 More info at DIYprojects.com.
Bird Feeders: Who doesn't love hearing the birds sing while they enjoy their garden? Make this simple wine bottle bird feeder to bring the birds to your yard.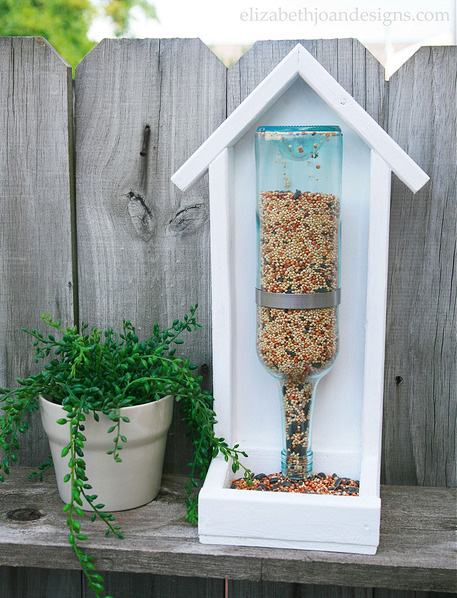 More info at Elizabeth Joan Designs.
Hummingbird Feeder: Those hyper little lovelies will flock to your outdoor oasis with this wine bottle hummingbird feeder hanging in it.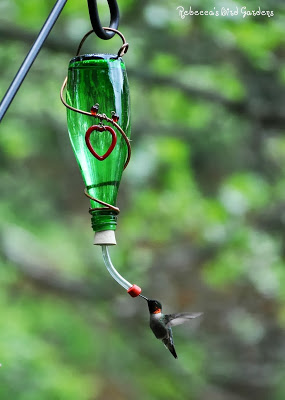 More info at The Garden Roof Coop.
These DIY projects are the perfect way to upcycle the bottles and corks from your favorite Missouri wines while enjoying your garden. Cheers!